With Private Division, Take-Two wants to empower a new breed of indie developer
Michael Worosz on the emergence of a high-end indie development, and Take-Two's "venture capital meets game publishing" strategic response
As the number of independent developers has grown, so too has the number of publishers offering to help them cut through the noise and find an audience. Devolver Digital, Versus Evil, Raw Fury, Annapurna, Team17, Curve Digital; the list is long, and it seems to grow longer with every passing month.
Despite the existence of so many indie publishers, however, they do not serve the needs of every independent creator. The emergence of digital platforms and cheap, accessible tools didn't just empower individuals and small teams; it also caused influential figures at major publishers and developers to start considering their options. Some of them stayed within the confines of those bigger companies, others departed to explore their options, and a few ended up at Take-Two's door.
"We were seeing really experienced creatives darkening our inbox with really compelling opportunities"
"We were seeing really experienced creatives on our doorstep, darkening our inbox with really compelling opportunities," says Michael Worosz, head of corporate development and independent publishing at Take-Two Interactive. "With smaller budgets, but no less ambitious endeavours, looking for publishing opportunities.
"Within Take-Two we really didn't have a home for those endeavours: Rockstar focuses on its own IP; 2K does both owned and third-party IPs, generally with much larger budgets. But we were seeing projects from Patrice Desilets, and [V1 Interactive founder] Marcus Lehto, a 20-year Bungie veteran, that we were genuinely very excited about.
"We thought they had AAA sensibilities, but they didn't have 50-hours plus of gameplay necessarily."
Take-Two recognised the possible emergence of a robust new category of independent developer; seasoned creators with ambitious ideas, caught in the economic no man's land between AAA publishers and the size and type of studio generally associated with the term "indie". Much like Ninja Theory's excellent Hellblade, moving too far towards either extreme would likely involve compromise; either in terms of subject matter or production values and polish.
Worosz describes this new category as a "blue ocean" within the games market, and it is one that Take-Two will address with a new, dedicated publishing arm: Private Division.
The initial slate is impressive: Patrice Desilets will partner with Private Division on Ancestors: The Humankind Odyssey, the first game from his studio, Panache Digital; The Outsiders, the studio started by EA DICE alumni David Goldfarb and Ben Cousins, has signed up to the label with Project Wight; Halo co-creator Marcus Lehto is onboard with V1 Interactive's still unannounced debut project; there will be a new Obsidian Entertainment RPG, led by Tim Cain and Leonard Boyarsky, the creative team responsible for Fallout; finally, the Take-Two owned Kerbal Space Program will also be published by Private Division.
"We have arguably one of the best sales teams in the world... that's a really expensive piece of overhead that smaller publishers simply can't afford"
According to Worosz, Take-Two started laying the foundations two years ago, and the publisher wanted the unveiling to have an impact. Other publishers have dabbled with smaller titles - Ubisoft with Child of Light and Valiant Hearts, for example, or EA with Unravel and Fe - but Take-Two wanted to mark out Private Division as different from the very beginning.
"That was some of the spirit behind going out with a robust line-up in the way that we have," he says. "Seeing the fact that we're working with Obsidian on a deep, immersive RPG is going to get people excited. They'll know that we're not talking about small experiments."
Worosz makes it clear that, when he talks about these projects having "smaller budgets", that is relative to the size of the budgets that Take-Two's other labels, 2K and Rockstar, normally deal with. Private Division was founded on the connected beliefs that some ideas require a substantial investment to be fully realised, and that the swelling budgets in AAA development are leaving some ideas behind - whether that's down to gameplay hours, riskier subject matter, or an absence of multiplayer modes.
"With the investment risk for video games now easily eclipsing $100 million in development spend, it's really hard to break new IP," he says. "You're taking a new risk every time you try to bring IP to the market, and that's a big cheque to write for something that is as yet unproven.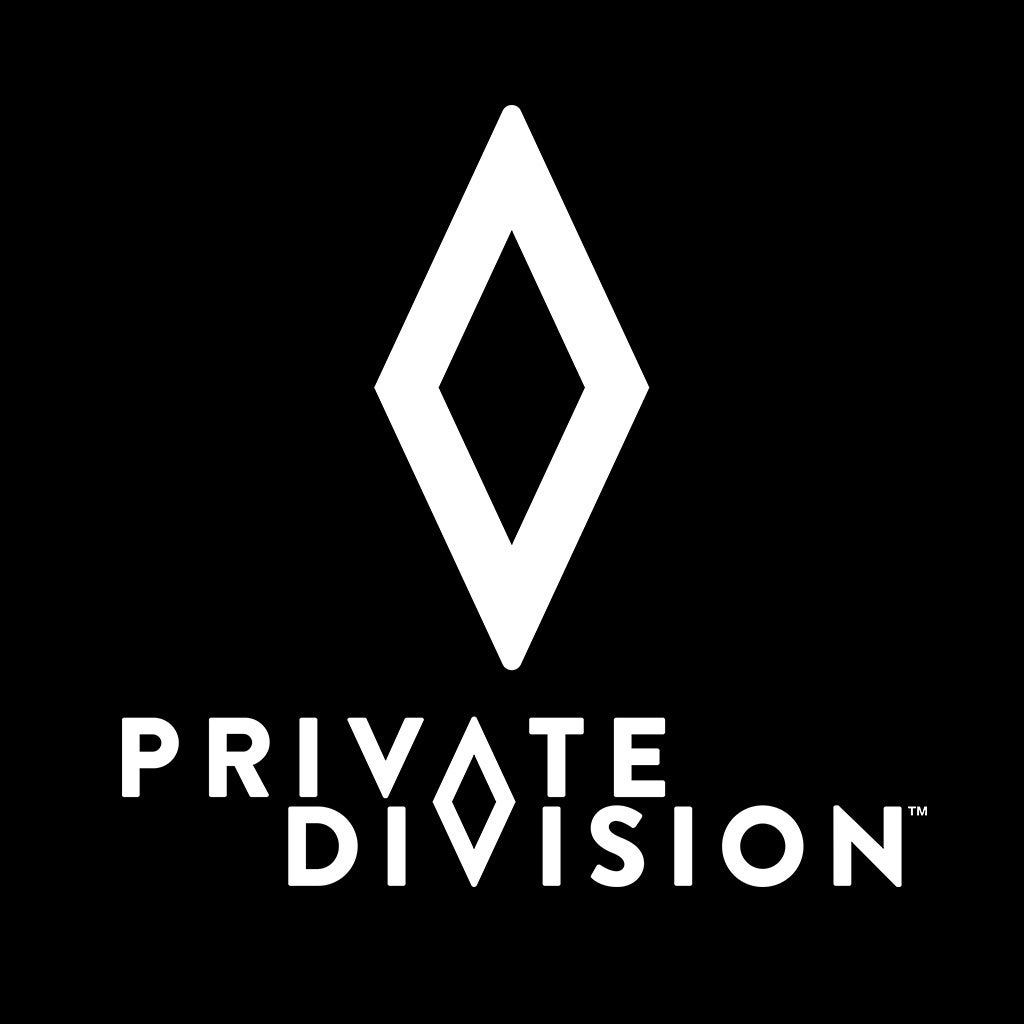 "This accomplishes a strategic goal of Take Two's, where we're helping to break new IP. But we're offsetting that risk by virtue of lower development budgets, and also by virtue of working with these proven creative talents. From a strategy standpoint, it all lines up."
According to Worosz, Private Division has "no min or max threshold" in terms of budget on the games it signs, though it will always inhabit the space between AAA and "ultra indie" in that respect. The label's real "north star" in terms of selection is people, placing emphasis on, "a creator who's been there, done that; that has proven success behind them, either as a smaller, direct-to-consumer developer or publisher, or from one of the larger studios out there."
All of Private Division's games will be "digital first" for PC and console, though Worosz says it will consider physical retail versions for games where that approach makes sense. The issue of pricing - which tends to be more flexible on digital platforms than the $60 retail model that Take-Two generally adheres to - is still being discussed, but that is more a consequence of these projects still being early in development than innate aversion to departing from convention. On that point, barring Kerbal Space Program's next expansion, none of the games signed to Private Division are expected to launch until after March 31st, 2019.
"We have no sense of what our price-points will be yet," says Worosz. "These games are still very much in development. I think we'll have a point-of-view on that as they come to completion, and we get a sense of the duration of those experiences, how they look and feel, how they stack up against the current slate."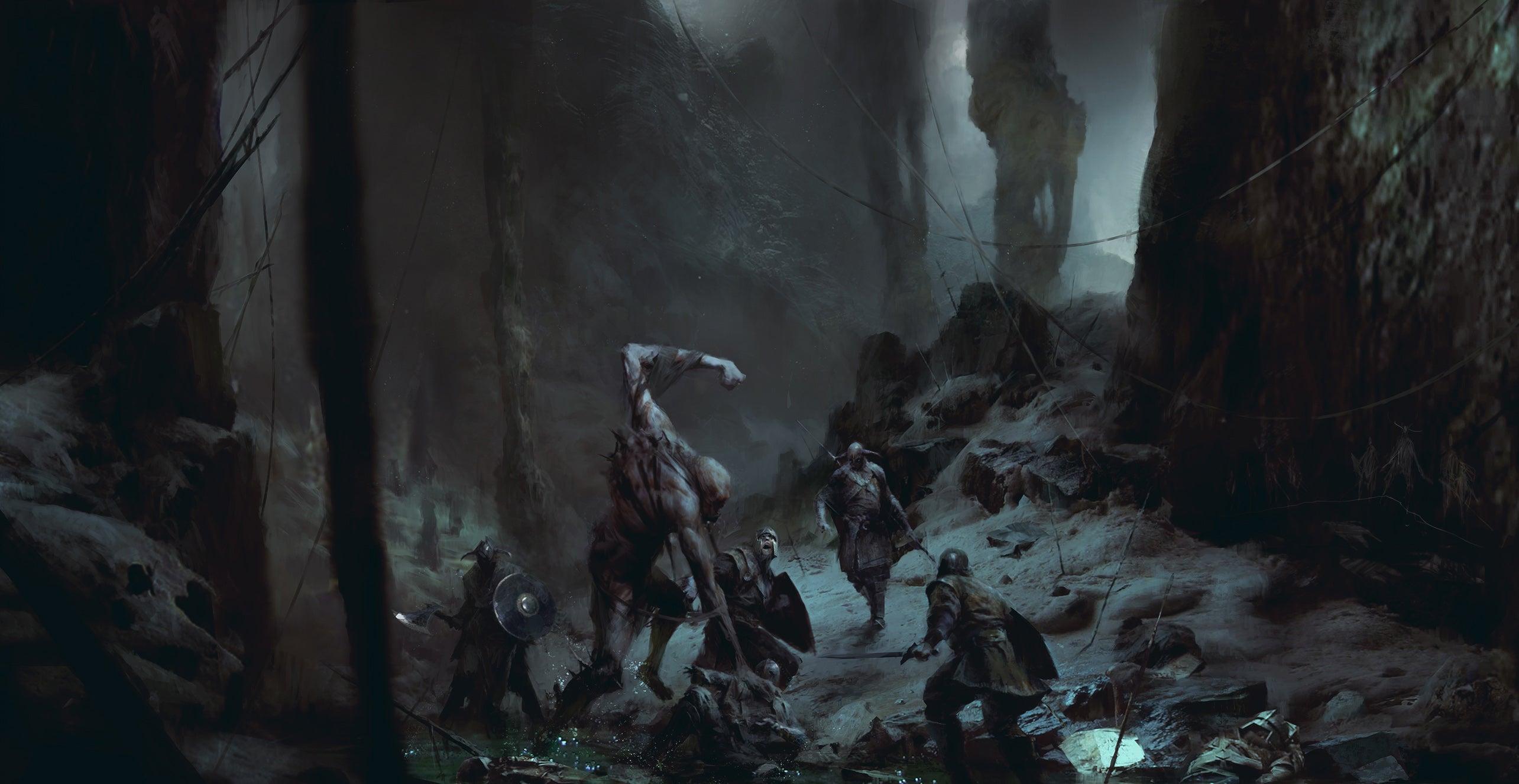 This speaks to the kind of relationship Private Division wants to have with its partners. One of the label's unique strengths is access to Take-Two's marketing and sales teams, and those teams can work far more effectively when involved with a project in its earliest stages, crafting a strategy "in lockstep" with the development of the game. When independent developers complain about overcrowding on Steam and other digital storefronts, Worosz says, it's a solid indicator that they've considered their marketing strategy too late in the process.
"I think a lot of the [indie] publishers don't have the wherewithal and the global presence that a much larger publisher like Take Two does. What I mean by that specifically is: having a dedicated sales team. We have arguably one of the best sales teams in the world, both for physical and digital.
"One of the things that makes this so exciting for me is that this is basically venture capital meets video game publishing"
"They really are experts at what they do. And, by the way, that's a really expensive piece of overhead that smaller publishers simply can't afford."
The most important aspect of Private Division's strategy, though, is ownership. Kerbal aside, its partners will all retain control of their IP, regardless of how long the working relationship between them and Private Division ultimately lasts. Worosz offers the analogy of the way tennants treat a property when renting it, versus when they actually own the place outright,
"That's exactly how our developers behave; they will be invested in these IPs long-term because it's their own equity. We have long-term publishing deals with these [developers]. If we've done a good job with them, if the game is successful, we'll work with them again - likely on a sequel."
And of those hits do arrive - if, say, Patrice Desilets can turn Ancestors' enigmatic concept into commercial success with Private Division's help - then Worosz can see Take-Two becoming a home and a proving ground for a new wave of developers, creating games that fuse passion and big ideas without compromising on execution.
"[We want] projects that the creator is deeply passionate about - almost by definition," says Worosz. "By virtue of leaving those bigger opportunities, and turning down the larger pay cheque, they're hanging out a shingle in many cases and starting their own studios.
"One of the things that makes this so exciting for me, as a deal guy, is that this is basically venture capital meets video game publishing. In many cases, we work with these studio executives, we help them secure office space, we're consulting with their IP team to build out their infrastructure.
"Our publishing funding is helping to put these studios in business, in some instances. And that's really exciting."