Witcher 3 dev on next-gen, avoiding an "average, crappy game"
Executive producer John Mamais on CD Projekt growth, scaling for PS4 and Xbox One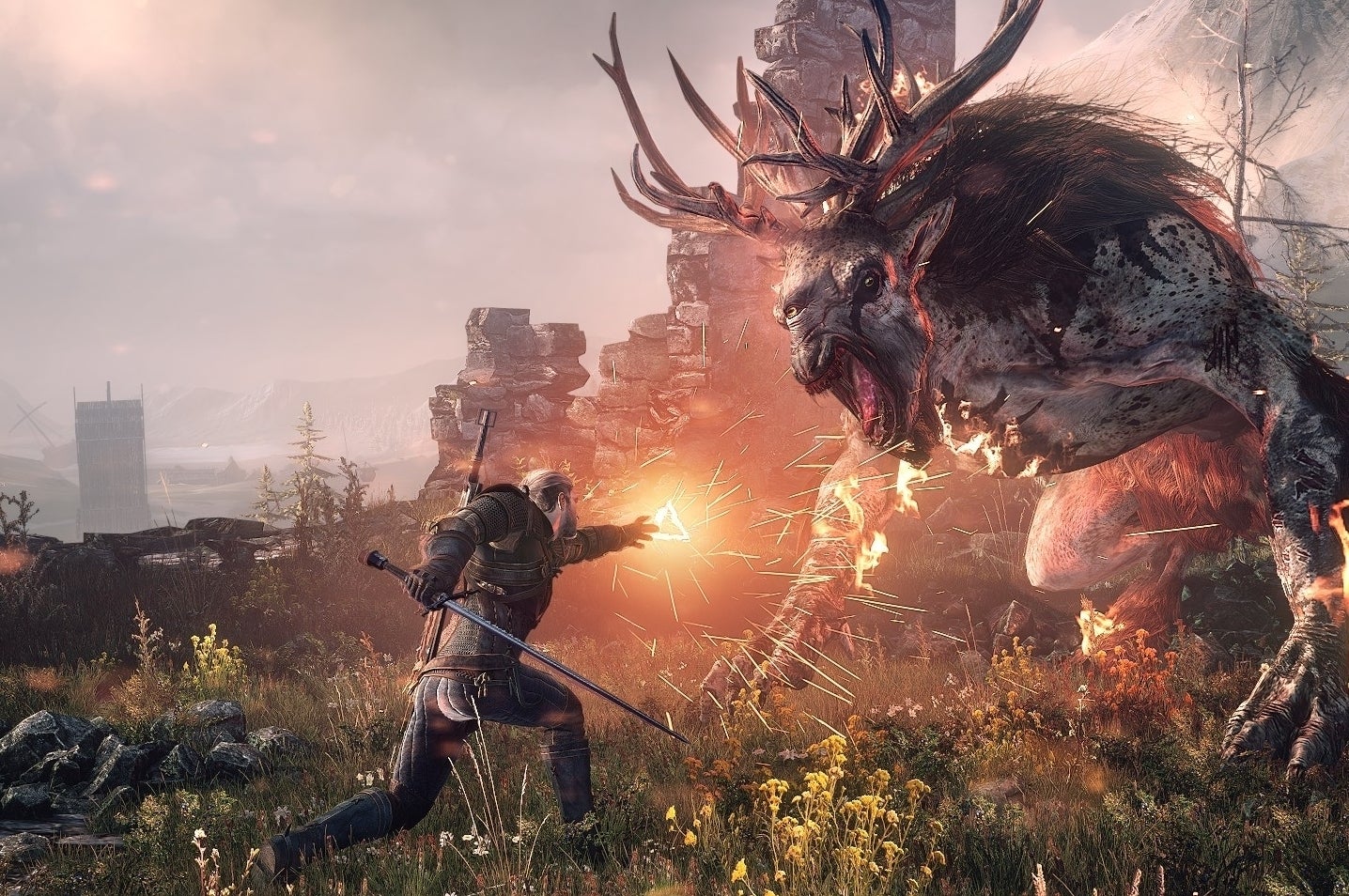 Six years ago, independent Polish studio CD Projekt Red released its first title for PC, an adaptation of The Witcher books by Andrzej Sapkowski. At the time, the game was powered by Bioware's Aurora Engine. This year, the studio announced The Witcher 3: Wild Hunt for PC, PlayStation 4, and Xbox One, built on the studio's proprietary REDengine 3. GamesIndustry International spoke to The Witcher 3 executive producer John Mamais about CD Projekt Red's growth and meeting the challenge of making a game that leverages next-gen platforms. Mamais told us that the studio has already created a standalone engine team to handle the cross-platform nature of The Witcher 3.
"Basically, we've built an engine team. On Witcher 2, it was just one team. A few engine programmers were on there as well, but now we've split the team up. Now we've got a big core engine team. There's like 15 programmers working just on the engine to create a cross-platform solution for the game. These guys have lots of console experience," said Mamais.
"It's all about staffing and team organization... we're in new territory now. It's not PlayStation 3, it's not Xbox 360. It's new platforms, so it's still a learning experience for us. It's going to be a real challenge to do a cross-platform simultaneous release. First time for us, too. It's going to be hard. It's going to come down to the expertise on our programming team to get that right."
The Witcher and The Witcher 2 took place in various closed areas with loading screens breaking up the action. For the Witcher 3, CD Projekt Red is switching over to an entirely open-world game, which requires a new streaming system.
"We're still working on the tile-based streaming system. We don't want any load times. That kind of thing didn't exist in Witcher 2, and now you can go anywhere you want to. It's a huge change in the architecture of the system to make that work," Mamais added.
"It's also expertise that we've had to add to our locations team: how to make assets. We don't want to make a game that looks procedurally-generated. We don't want a game that looks the same everywhere. So we've had to create a bigger locations team. Bigger team, but we've also had to beef up our toolset, so it's easier and faster for those guys to work."
The studio hasn't dug deep on the PlayStation 4 or Xbox One yet, but it's designing the game and engine with the additional platforms in mind. Mamais said the new x86-based architecture of the next-generation consoles should make it easier in development, but making a demo for E3 took priority over further cross-platform work.
"It should be easier. We've had the kits for awhile, and we understand the architecture and the architectural challenges," he explained. "We're designing the system so it should work cross-platform, but we're still relatively early into it. We haven't crossed those big hurdles yet. We'll see."
"For the last two months, we've focused this build for E3. When you have some emergency thing where you have to make a kickass demo, you have to put some things aside. That's where we're at right now in development."
"If you don't focus on a few features, then you're going to end up with an average, crappy game"
Part of creating your own engine is being able to include all the features you need in your game. We asked Mamais about the features that got left on the cutting room floor when developing The Witcher 3.
"When we started out, we had this massive backlog of features that we wanted to create, but you have to do an ROI analysis of your features," he replied. "And that's what we did. We're constantly going through the process to figure out which features are the most important, but take less time potentially. Those are the things we do first. Things that are really cool, but maybe they don't add as much value to the game? We have to cut them out. We have to make choices."
"I don't want to give you any specific details... there's still some stuff that we really want to do," Mamais added. "There's one awesome feature that we want to do, but we're starting to realize how much work it's going to take. The thing is, if you don't focus on a few features and you try to do too much, then you're going to end up with an average, crappy game. We've got to pick what's important to the game and do it right."
The Witcher 3 is coming to PC, Xbox One, and PlayStation 4 in 2014.