Winterkewl cancels crowdfunded Yogscast game
Yogventures now in the hands of the popular YouTube channel, backers offered free copy of TUG instead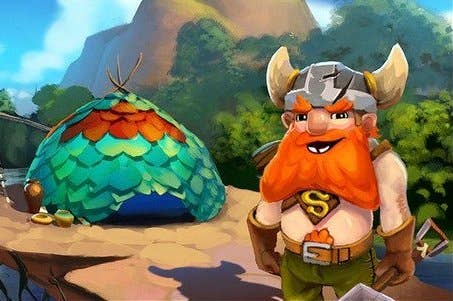 Winterkewl Games has cancelled its crowdfunded debut project, Yogventures, which was affiliated with the popular YouTube channel, the Yogscast.
According to a statement from Winterkewl's Kris Vale, one of Yogventures' lead developers, all work completed to date has been handed to The Yogscast, which will decide what to do with the project from here. Vale also said that Winterkewl, which has a team of six people, may ultimately go out of business as a result.
Yogventures raised more than $560,000 on a target of $250,000, but what Vale described as, "a lack of experience in planning and managing a project of this scope proved too much for our little team." Vale actually invested $25,000 of his own money to keep work going, but Winterkewl was unable to reach the right standard of quality to start raising money from pre-orders - which Vale suggests was a part of the model all along.
"If we would have limited the scope and made a solid plan for working more closely with the Yogscast I have every faith this project would have been a real stand-out achievement in the Indie Game world," he said. "However, if you promise the world and don't take into account the amount of time and resources you really need to make good on those promises you find yourself in a position where you can't move forward without more funds but you can't generate more funds without moving forward.
"That's what happened, and I had to make the call that it's for the good of the project that we at Winterkewl step aside and allow the game to be taken over by a larger team. That's why we have turned everything over to the Yogscast. With their resources and connections in the gaming world, I still believe this game could be really great."
According to Eurogamer, The Yogscast co-founder Lewis Brindley has sent an email to Yogventures' 13,647 backer, pledging to "make this right" while giving precious few details on the nature of that plan. Brindley described Winterkewl's decision to step away from the project as, "actually a good thing," but did not commit to taking development any further.
One outstanding issue is the various rewards tied to the Kickstarter campaign's various pledge tiers, which included t-shirts, soundtrack CDs, custom in-game characters and items, and copies of the finished game. In his email, Brindley indicated that The Yogscast would endeavour to find alternative rewards, and offered all backers a free Steam key for the Early Access game TUG.
"Although we're under no obligation to do anything, instead we're going to do our best to make this right, and make you really glad you backed the project," Brindley said in the email.
Winterkewl has pledged to release a detailed account of how every cent of the money it raised through Kickstarter was used as soon as The Yogscast makes its plans for Yogventures known.