Windows 10 officially slated for release in 2015
Microsoft appears to be skipping Windows 9 to go right to 10, which is being designed to run across devices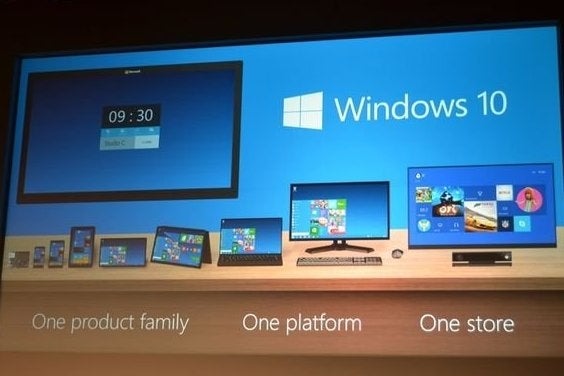 From Windows 8.1 to Windows 10 - that appears to be the path Microsoft is taking with its ubiquitous PC operating system. During an event in San Francisco to announce version 10, the company said the new operating system will be completely unified to run across PC, tablets and phones. Windows 10 is expected to be released in mid-2015.
Microsoft did not specify how the new operating system would be distributed or for what price. Windows 10 is expected to be the core of the next Windows Phone as well, but at this moment it's unclear if the OS will serve as the new OS for the Xbox One in the future. As noted by Polygon, during its presentation Microsoft did show a slide with a TV, an Xbox One Kinect below it and a tile with Forza Horizon 2. Terry Myerson, head of Microsoft's operating systems division, said Windows 10 "will be our most comprehensive platform ever" and "will run on the broadest types of devices ever."
According to people in attendance at the Windows event, Microsoft appears to be building on the foundation of Windows 7, given that Windows 8 proved rather unpopular. "We want all these Windows 7 users to have the sentiment that yesterday they were driving a first-generation Prius... and now with Windows 10 it's like a Tesla," said Joe Belfiore, corporate vice president of Microsoft's Operating Systems Group. "They don't have to learn any new way to drive."