Wikipad to sell at GameStop for $499
The gaming-focused tablet announces its first retail partner, and its pricing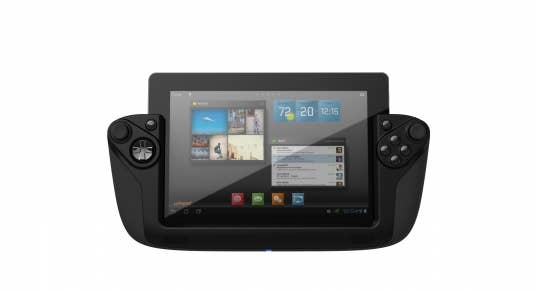 The Wikipad Android tablet with detachable gaming controller announced its first retail partner today: GameStop. "GameStop is the retail destination when it comes to video games," said Fraser Townley, president of sales for Wikipad Inc. "For those that purchase or pre-order a Wikipad at GameStop, their tablet will have access to valuable extras including exclusive free, full-length game titles."
The Wikipad is a 10.1" tablet running Android 4.1 Jelly Bean, with a Tegra 3 processor and a 1280 x 800 screen; the tablet will be just 8.6 mm thick and weigh 560 grams. Storage has not yet been announced, though it will be at least 16 GB and will be expandable through a micro-SD slot. The wraparound detachable controller features analog joysticks and a full array of buttons.
GameStop's Wikipad pre-order campaign will begin in stores on September 7. Pre-ordered Wikipad's will come with value-added extras including full-length titles; GameStop will announce the specific titles soon. The tablet will begin selling in October, and will include games delivered by PlayStation Mobile, Nvidia's TegraZone, and Google Play as well as some platforms yet to be announced.
Wikipad's pricing is in the range of current iPad pricing, but Amazon's announcement of several new Kindle Fires today at low price points may be upsetting everyone's price calculations for the fall.