Wii U sells 308,570 units over Japanese launch weekend
New Super Mario Bros. U top seller, followed by Monster Hunter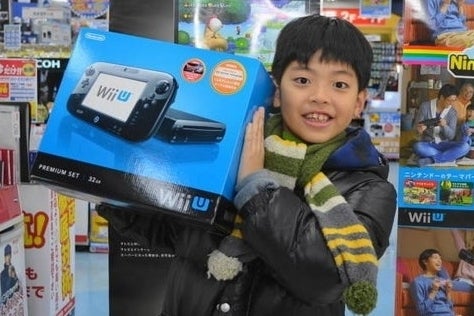 The Wii U has had a strong opening weekend in Japan, selling 308,570 units - according to Famitsu and Enterbrain.
The best selling game for the system was New Super Mario Bros. U, followed swiftly by Monster Hunter 3 Ultimate and Nintendo Land. 55 per cent of all Wii U purchasers bought Mario, which sold 170,563 units, whilst 110,159 people purchased Monster Hunter - an attach rate of 36 per cent.
For comparison, by Famitsu's own numbers, this makes the launch the seventh biggest in Japanese gaming hardware history. Its predecessor, the Wii, sold marginally better, shifting 371,936 units over launch weekend with Wii Sports as the top-selling title.
No comparable figures are yet available for other territories, and Nintendo is yet to confirm the number officially.
A list of the top selling Japanese hardware launch weekends is below, courtesy of Famitsu.
PS2: 630,552
GBA: 611,504
NDS: 441,485
Wii: 371,936
3DS: 371,326
PSV: 321,407
Wii U: 308,570