Wii U marketing too relaxed - Nintendo
Iwata accepts blame for console's struggles, dismisses possibility of a price cut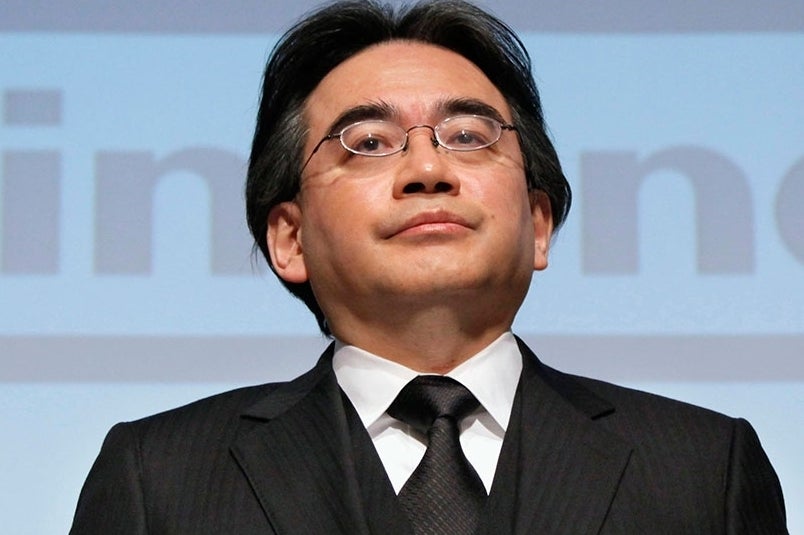 Nintendo may have laid the groundwork for a Wii U recovery at E3, but until that recovery actually happens, company president Satoru Iwata will have to talk about exactly what went wrong with the system launch and how it can be fixed. In an interview with CNBC at the show last week, Iwata spoke to those concerns once more, and singled out the company's marketing push (or lack thereof) as a factor.
"We are to blame," Iwata said. "We relaxed our [marketing] efforts, so the consumers today still cannot understand what's so good and unique about the Wii U. Because we're always trying to be unique, it takes some energies on our side to [make] people understand the real attractions about whatever we are doing."
The console's lack of an ubiquitous system seller like Wii Sports has further stymied those efforts, another shortcoming Iwata acknowledged.
"We have been unsuccessful in coming up with one single software with which people can understand, 'OK, this is really different,'" Iwata said. "As long as people have hands-on [experience], they can appreciate the value of the Wii U, but because there's not software that's simple and obvious for people as Wii Sports for the Wii, potential consumers do not feel like trying the Wii U."
Another problem for the Wii U has been the lack of software support, the same problem Nintendo acknowledged with the 3DS and said it would not repeat for the Wii U. However, Iwata said the company reallocated resources for production crunches leading up to the Wii U launch. They managed to get the system out in time, but that pushed back development schedules on a number of games, and lower than expected sales of the hardware have since spurred some third-party developers to scale back support for the system, aggravating the problem.
Despite Nintendo's difficult situation with the Wii U, Iwata ruled out a price cut along the lines of the one used to spark interest in the 3DS after the handheld's slow start. Iwata is reluctant to resort to such a measure, he said, "because from the very beginning we came up with a very aggressive price point. We do not think [a price cut] is a very easy option to take."