Wii U has "a horrible, slow CPU" says Metro: Last Light dev
The studio said it wasn't worth pursuing development on Nintendo's console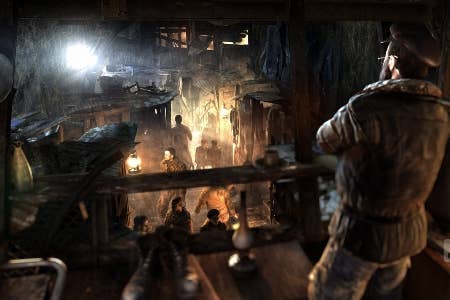 Wii U is now available in the US, but the verdict is still up in the air for many critics. One comment that's repeatedly brought up is that the Wii U doesn't offer visuals any more advanced than current-generation hardware. In fact, 4A Games' chief technical officer, Oles Shishkovtsov, went so far as to tell NowGamer that the Wii U "has a horrible, slow CPU."
4A Games is the studio behind THQ's Metro: Last Light. The game is in development for PC, Xbox 360 and PS3, but 4A decided it wasn't worth the effort required to get it onto Wii U as well.
Fellow 4A developer Huw Beynon further explained, "We had an early look at it, we thought we could probably do it, but in terms of the impact we would make on the overall quality of the game - potentially to its detriment - we just figured it wasn't worth pursuing at this time. It's something we might return to. I really couldn't make any promises, though... given the size of the team and compared to where we were last time, just developing for the Playstation 3 is a significant addition."
The Wii U's horsepower may not blow anyone away, but it's certainly enough to run games like Call of Duty: Black Ops II, Assassin's Creed 3 and other triple-A titles available on competing consoles, so at this point developers blaming lack of support on tech specs seems like a weak excuse.