Why the AAA licensed game market is shrinking
Publishers will only invest in the most prominent of brands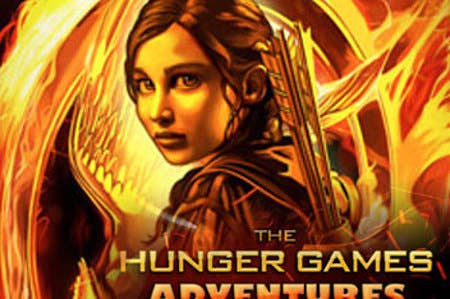 Licensed titles from AAA publishers are becoming increasingly rare, and many large brands like Hunger Games that would have surely seen a major retail game release a decade ago are exploring other avenues like Facebook or mobile. To Patrick Sweeney, head of Reed Smith's Video Game Practice, it's a matter of publishers retreating from branded games, not the other way around.
"The brand likely would welcome a large license fee for a big AAA console release. Publishers are not going to take the risk on just ANY license," said Sweeney. "But I think the top end licenses will always have an opportunity to partner with publishers. There's some licenses/brands where a AAA cross-platform commitment is justified, whether it be Spider-Man, Batman or the sports leagues or whatever the next mass-appeal franchise may be. But it's at this next level of license that I think publishers have retreated from the AAA-level of investment. Not to single out Dexter (it's one of my favorite shows). But, it's unlikely that there's a good console, AAA publishing opportunity out there today. But that doesn't mean there isn't a different games avenue for that license."
As to why brands, like Hunger Games, invest in Facebook games, Sweeney said, "The barrier to entry for Facebook games is lower - you can get wide exposure to a mainstream audience for a lower production cost. And you don't NEED a publisher to launch a game on Facebook. Because of the lower amount of development time, it's easier for the brand to wrap its arms around the development process and the cost associated with it. It appears less daunting and easier to put together for an entity that may not have a lot of game development experience."
"The shorter development time is attractive. Showtime might say, 'The next season of Dexter in 9 months...it would be great if we had a game associated with the launch.' Well, of course, you can't launch a console game in that time (at least not a good one), but it's likely that you can do something on Facebook," he added. "So if a licensor hasn't been thinking far enough ahead, there still may be an opportunity for some game based on the brand."
Read the full interview on [a]list.