Why PlayStation is buying Firesprite, one of the UK's fastest growing studios
The 250-person team was formed by the founders of Sony's old Liverpool Studio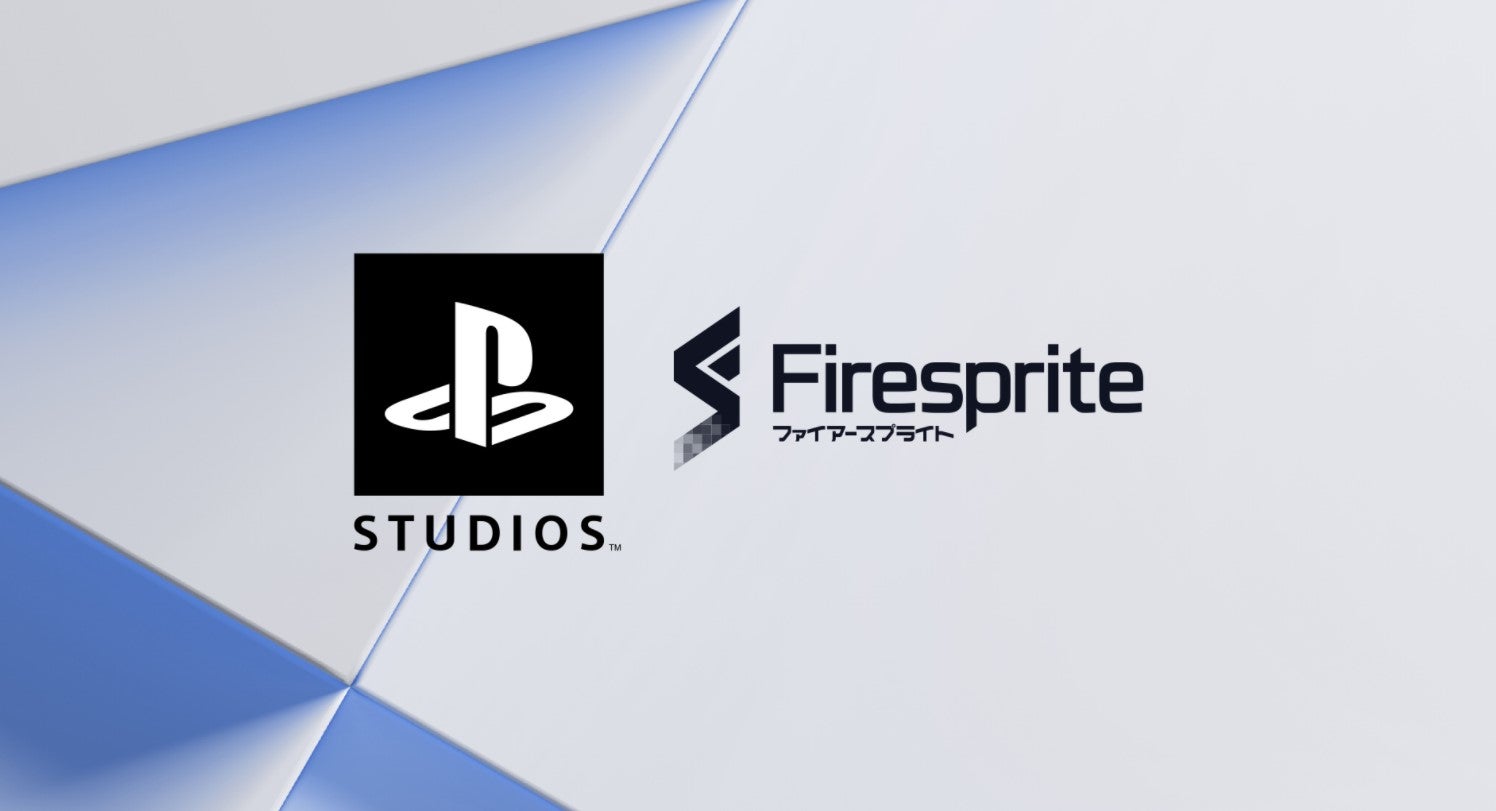 PlayStation is making its third acquisition of the summer by purchasing UK-based Firesprite.
The Liverpool-based game developer may not be a household name -- it's best known for working with PSVR, for the horror shooter The Persistence, and for supporting Sony's The Playroom titles -- but it is a substantial studio with more than 250 employees. To put that into context, that's larger than PlayStation's other two major UK teams -- London Studio and Media Molecule - combined.
But what also makes this notable is that Firesprite was formed by the employees of Sony's famous Liverpool studio - the developer that was with PlayStation from the beginning and created the Wipeout franchise, before it was closed in 2012. To us old school UK industry followers, it feels like a significant moment.
"It feels great, Chris," agrees Hermen Hulst, head of PlayStation Studios. "To work with people that go as far back as Wipeout... the entire leadership team we have worked with in the past. Graeme Ankers, Stuart Tilley, Dr Lovegrove... I've worked directly with them on projects, on Killzone 2. That legacy of the old Studio Liverpool with Formula 1... it's a really great feeling to welcome them back to the family.
"That legacy of the old Studio Liverpool... it's a really great feeling to welcome them back to the family"

Hermen Hulst, Sony
"But what I really like, is that Firesprite has grown so much. It is now a substantial developer of over 250 people. They've really established an entrepreneurial spirit as an independent team. They're very experimental in their approach to game development. I think the combination of that legacy, and that entrepreneurial spirit... that's a great foundation for us to collaborate on the few great exclusive game projects that we're working on together."
Firesprite managing director Graeme Ankers continues: "It is almost historic, Chris. That's how I view it. I always think the North West is the birthplace of the UK games industry. I bore people with that story, but it really is. It has been built on that region and that legacy of innovation and all the things we've done through the decades. You can trace Firesprite's origins right back to that golden era of gaming.
"All the way through we [PlayStation and Firesprite] have had an entwined history. Myself personally with Hermen, and the founding members and senior people across the studio can trace their roots back to those days. And it is all forged on that innovation and bringing something new to everything we touch. That is what we do."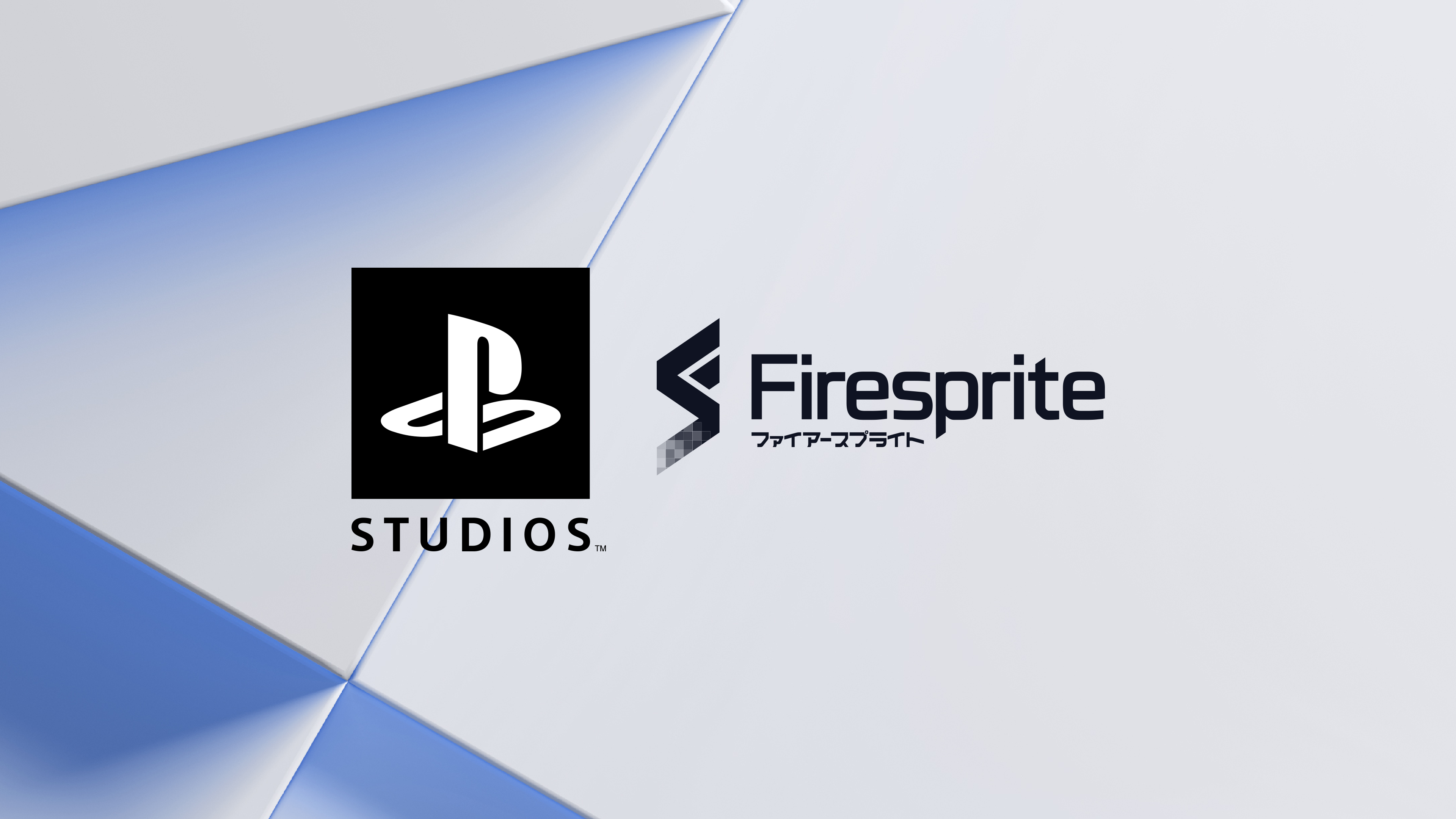 Firesprite has collaborated with PlayStation Studios before, working with Team Asobi on The Playroom titles for PS4. However, Hulst says that the developer will be working on its own projects going forward.
"It is just the right time for them to join us and double down on the projects that we're doing with them. To solidify the relationship and to give them a proper seat at the table where we have formal knowledge exchange with other studios. They already have some strong ties with certain first-party studios, but I want to be clear that we want them to lead the development of several game projects, rather than helping other teams out, even though they have collaborating with us before.
"As Firesprite has grown and evolved, we think that this is a role that it's now ready for, which is developing exclusive games for PlayStation Studios."
Prior to the acquisition, Firesprite had been recruiting for two titles: a 'game-changing huge multiplayer shooter and an ambitious dark narrative blockbuster adventure'. Ankers and Hulst couldn't talk about the productions the company is working on, outside of the fact that they will be in genres outside of PlayStation Studios' core offerings.
"I do encourage a strong and diverse slate of games coming out of PlayStation Studios," Hulst says.
"Ideally [the games] are aligned with the culture and what the teams are good at. It is definitely true that Firesprite is a team that loves to tinker with a platform. They love to experiment, to take something and toy with it.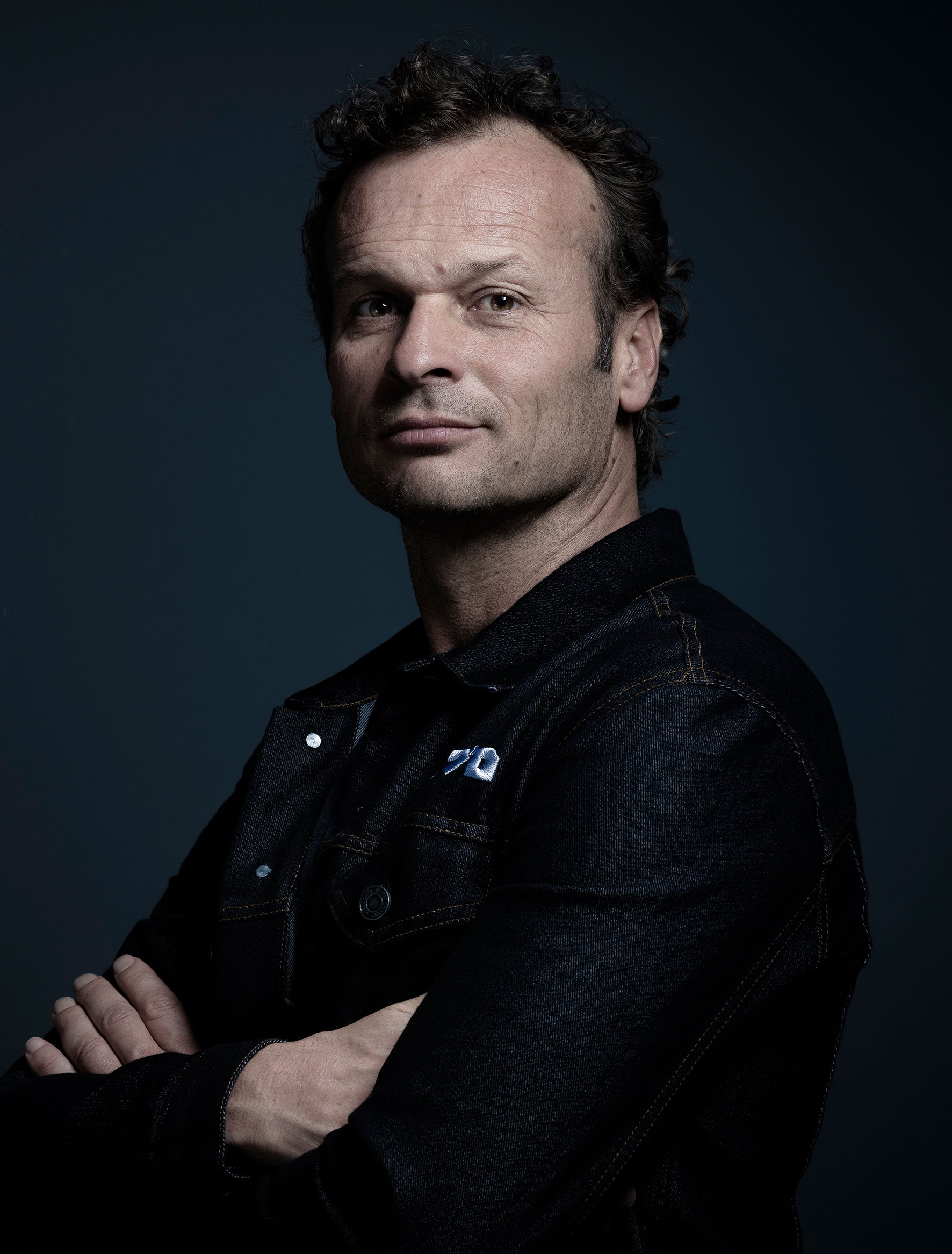 "In a sense that is maybe a little similar with Team Asobi, not to suggest that they're going to make similar games, but in their own way. They are a flexible team, in that you can give them any platform and they love that challenge.
"PlayStation Studios teams are culturally very diverse from one another. There is overlap, there is always that commitment to quality, there is always that collaboration... but the experiences that you can expect [from Firesprite] will be quite different from the teams that you are familiar with at PlayStation Studios. And I like that. I think that our audiences, our community, deserves very rich and very different experiences. At the end of the day, that's what makes us stronger."
Ankers adds: "I'd love to be able to talk about [our games] at some point soon. They will be beautiful, amazing universes that players are going to enjoy for years to come, but we can't talk specifically about what those are or what genre they are in.
"Everything that we do looks at a different facet, whether that's an innovation that will hopefully change a genre up, and hopefully you can see that in our previous releases. We will always have that philosophy and carry that desire to bring something new to genre, and maximise whatever the experience is... whether that's on a technology platform or not. It's about creating the best experience possible."
Ankers' reference to technology speaks to Firesprite's history of - to use Hulst's word - 'tinker' with hardware. The recent release of The Persistence Enhanced saw the developer utilise Sony's DualSense controller, while the firm has worked across console, PC, mobile and VR during its relatively short eight-year history.
Indeed, considering its multiple VR releases, the company seems ideally suited to working on titles for PlayStation's new VR headset. And when I first heard the news, I immediately assumed that was the thinking behind the acquisition.
"There's a drive for us to create something culturally significant that will touch millions of people"

Graeme Ankers, Firesprite
"Not necessarily," Hulst says. "Clearly the expertise that Firesprite has gained on their work with The Persistence and The Playroom is something that they bring to the table. It's too early to talk about what specific platforms or experiences that we're going to collaborate on with Firesprite. But that experience is very valuable.
Ankers again: "The philosophy that we have is to really innovate and create on any platform. Whether that's VR or non-VR. VR is amazing. It really changes the paradigm of design and immerses you in those worlds. It doesn't really matter for us what the hardware is, we'll maximise and create and innovate for that particular hardware.
"We've got experience on a lot of VR projects and on a lot of non-VR projects throughout our history. It's about being brave and creating those experiences that really showcase what any platform feature can deliver, and the best experience for the game, of course."
Ankers says that the innovation that Firesprite hopes to deliver isn't necessarily linked to hardware functionality, but it's about doing new things within genres. He highlights some of the ideas found in The Persistence, such as the game's rouge-like elements or the ability to involve additional players into the single-player experience through smartphones and tablets.
"We are ambitious and entrepreneurial," Ankers tells us. "We have set out to be a globally leading team right here in the UK. There's a drive for us to create something culturally significant that will touch millions of people and tell a story that really has where we're from at the heart of that.
"Our values of our studio is built around inclusivity, entrepreneurialism, bravery, professionalism... all of that is shared with Hermen and the team. And that's why this feels so good and right. You have to have shared values. You have to share the same vision. The intertwined history is a great part of that. We know how both of us work, we know how both of us think, even, going forward. It feels like an amazing time for us to join the group, and hopefully continue to do what we're doing, and bringing those new innovations to drive that forward. It's those shared visions and shared values. It's why PlayStation is a perfect thing for us going forward."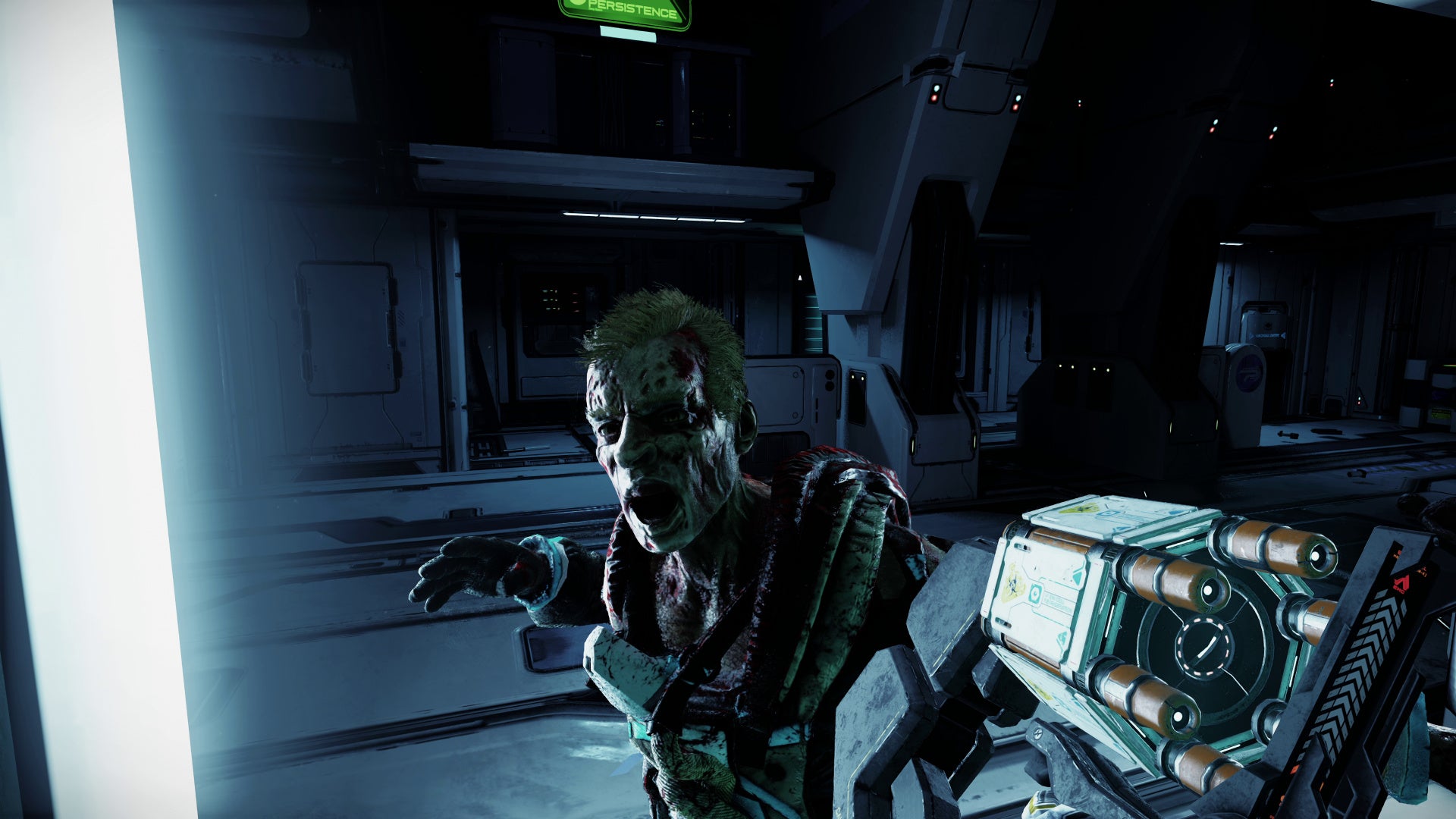 Despite the decades-long legacy and friendship, Hulst was keen to remind us that Firesprite is still a relatively young studio. And that part of the excitement around the acquisition is the ability to nurture this team into becoming one of PlayStation's major studios, sitting side-by-side with the likes of Naughty Dog, Santa Monica and Guerrilla Games.
"I don't think we're scaling for the sake of becoming big. I want to be very selective"

Hermen Hulst, Sony
"The team is growing, improving and maturing very quickly," Hulst says. "The ambition level of the projects that we have started, I think that really benefits from us working together very closely and nurturing Firesprite into one of the great PlayStation Studios outfits. It is a really good time for us, now that we know exactly what we're making together, and now that Graeme has found lots of top talent, to really cross-leverage a lot of learnings from other teams, to share knowledge on game development, storytelling and all these elements that are close to our heart.
"The idea of nurturing a new studio to just an amazing PlayStation Studio is something that is really exciting to me.
We mentioned at the head of the article that this is the third studio to join the PlayStation family this summer, following the acquisitions of Housemarque and Nixxes. It's a competitive time, with headlines around studio buy-outs taking place almost daily. Sony isn't immune to what's going on in the marketplace, but its acquisition strategy is targeted, and all three of its recent investments are with developers it was already closely connected to. "PlayStation Studios is definitely growing, but we are also highly selective in the kind-of teams that we speak with," Hulst concludes. "The teams that we are interested in share our values. That like to innovate, they like to grow into world class creators.
"I don't think we're scaling for the sake of becoming big. I want to be very selective. Our growth is measured in that sense. It is very quality-led and based on shared values and good relationships.
"On the one hand, Graeme's team is a known quality. I know the senior leadership team there personally. On the other, he has been able with the strong studio culture to attract such phenomenal talent of people who I don't personally know, but I'm very excited to work with and to collaborate on these new, ambitious projects that we set-out a while ago.
"It's the organic growth of people where together we can become better creators. That's a really exciting thing: to nurture projects, talent and studios to the level that we all aspire to."