What's next for VR? | GI Live Online
NDreams' Nadine Oehmcke on advances in the virtual reality market and the five secrets behind a hit VR game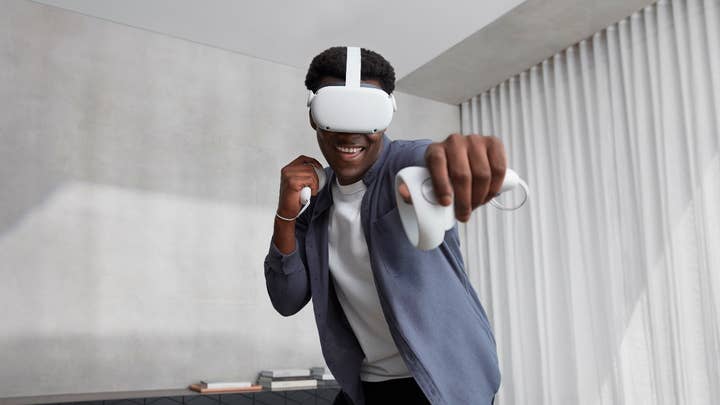 UK-based virtual reality specialist NDreams seached Google for the words "VR is" and the top three predictive responses were: "VR is dead", "VR is a gimmick", and "VR is blurry".
Business development manager Nadine Oehmcke doesn't think this is a true reflection of the market right now -- and she's not alone. According to Google, the next two most popular terms are a little less negative: "VR is" "amazing" and "the future".
"This is a more accurate reflection of the market," Oehmcke told viewers at GI Live Online.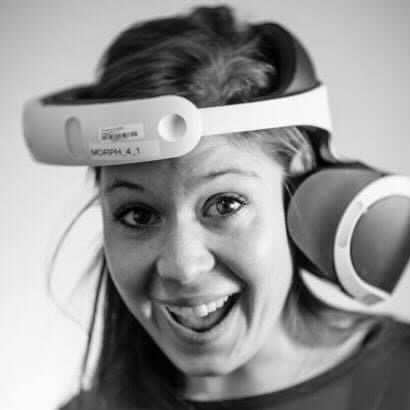 "Forget about any Google searches or doom-mongering articles you may have read in the last 12 months," she adds. "Quite simply, the VR market is now growing at a quicker rate than ever before. It may have taken a few years to get to this point, but then new tech always does. And we've actually seen a 120% consumer growth of high-end headsets, say as in the past 12 months alone. And it's definitely becoming more attractive to developers and publishers."
But for NDreams -- the UK-based VR specialist perhaps best known for award-winning Phantom: Covert Ops and Shooty Fruity -- strong sales in key headsets like the Oculus Rift, HTC Vive, Valve Index and PlayStation VR units sold don't necessarily translate to an instant userbase. Oehmcke says the latter system is thought to have sold around six million systems, but are all those headsets still being played?
"Clearly not," Oehmcke says. "But it's still doing well. And Sony is continuing to support the headset with great content. But it's clear it is those standalone headsets which are taking over the largest active install base, covering almost 50% of the VR market now. And this is driven by the success of the Quest and the Quest 2."
In Oehmcke's opinion, the Quest's success comes because it has "done a brilliant job in addressing accessibility issues around VR". Facebook's Andrew Bosworth announced that the Quest 2 took just seven weeks to surpass the original Quest's monthly active users, and Oculus recently confirmed that "over 60 titles have made more than $1 million in revenue, of which half made more than $3 million in revenue". All of this is good news, Oehmcke insists, and signals a positive change.
"The VR market is growing quicker than ever before. It may have taken a few years to get to this point, but then new tech always does"
"We see this as affordability -- so the price point is now less of a barrier -- and there are no other accessories needed, which leads to immediacy; it's a straight out-of-the-box solution that's completely wireless," she says.
"No cables. You don't need a PC. You don't need a phone. You don't need a console. And it's the ease of use. Not only that, it's also easy to stream and cast VR on TV, therefore helping evangelists to spread the word."
But that's not the only way VR is becoming more mainstream. Oehmcke says the careful curation of games created in familiar IPs like Star Wars and The Walking Dead is key.
"Headsets are one thing. However, we also need good games for them," she says. "Luckily, there are plenty of them, and games are getting better and better."
But what actually makes a good VR game? Oehmcke believes the key is that most of the tech's most popular titles have been "for core gamers first and foremost," not only to experience independently but also "advocate and demonstrate to friends and family".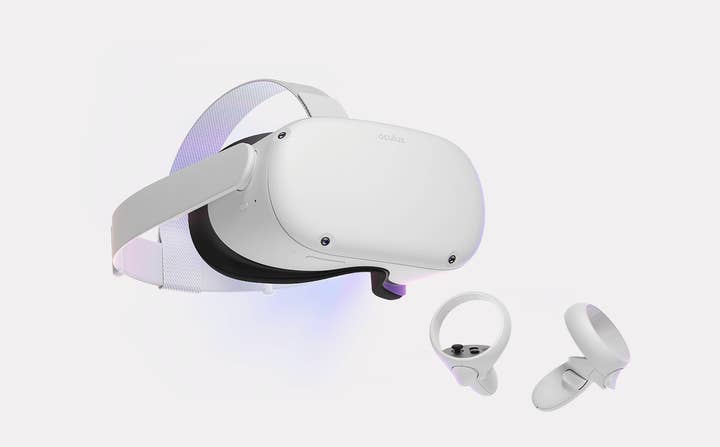 "There is a through-line with those games," she says, "and that is they need to be VR-only titles. But then what makes VR both great and compelling to players? This is something that we've researched over the years by looking at the changing trends in the market, talking to first-party, looking at the data, [and] conducting player research. And all of this has led us to five key things."
These five are: fictional teleportation, emotional amplification, aspirational roleplay, empowered wielding, and "high-agency 1:1 control" -- the latter of which Oehmcke believes is "arguably the most important part of creating an immersive VR experience". By using these concepts as "internal pillars," NDreams believes it's in the position to make games that are "as fantastic as possible".
"So-called thought leaders have always talked about VR's moment being 'just around the corner'... but the signs of this are starting to really come into view now"
How do you make your VR game a success? Oehmcke admits it can be very difficult, if only because virtual reality is "very different" to traditional games platforms.
"We've spent the last seven or so years getting our heads around [it], and just learning from our failures and successes," she says. "And that's mainly due to just the lack of discoverability, the limited market data that's out there, and you've got different first-party partners, and constantly new marketing challenges. But we see [two] key drivers that can really help developers launch a game successfully into the market.
"So firstly, ensuring your title at its heart is fantastic VR, and that it's compelling to core gamers. What does that mean? Well, deliver against our VR pillars, or just make your own. Ensure the product proposition is really gettable, appealing, and compelling. And not only that, ensure you communicate this to people effectively. Test it on others, gamers, publishing partners like us -- even your friends and family -- just to make sure that your message and your game is as clear and exciting as it can be.
"Secondly, relationships are key. So that's anything from first-party platforms, fellow developers, VR media, and creators. The more you talk to everyone, the better picture you start to build. They can really help you build your understanding -- even open opportunities like funding -- or give you a platform to speak to potential fans. And if they are people who you know you can't reach or contact, find somebody who can get you that intro."
That said, Oehmcke urges you to set realistic expectations, too: "The rate of growth and the future opportunity in VR is incredible. There are Quest games that have generated one, three, five -- even ten -- million dollars, but don't bet your company's future on expecting these multi-million dollar returns.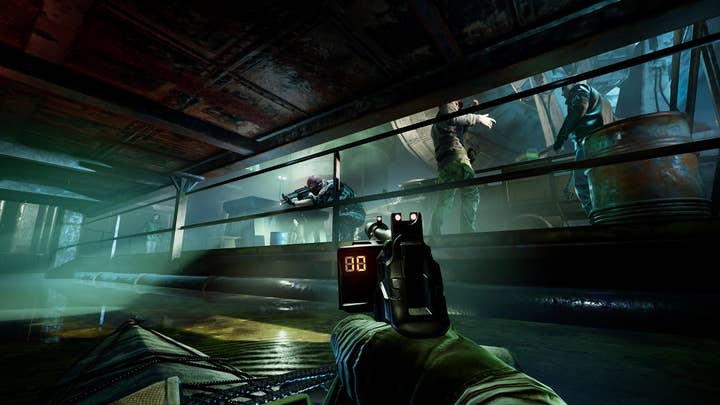 "We've actually found success by doubling down on areas in the games which are special in VR and important to the core VR gamers. In other words, executing the game really well is usually better than more content."
So, what's next for virtual reality? Oehmcke believes we'll continue to see a "rapid progression" thanks to next-gen console power, innovations and improvements in mobile technology, and lag-free streaming. Hand and finger-tracking are likely to improve, too.
Perhaps crucially, though, NDreams expects to see lower price points too, making VR more accessible to more gamers.
"You're going to get higher quality, more accessible VR at a more affordable price point," Oehmcke concludes. "And we are far closer to this than I think everyone realises.
"So-called thought leaders have always talked about VR's moment being 'just around the corner', and we've always taken a more conservative approach as a studio. But actually, the signs of this happening are starting to really come into view now.
"Fantastic VR-first experiences that truly make the most of what both are the platforms are now and what they can be is essential. The first steps into this are all entirely possible in VR today, as long as games are designed from the ground up with VR in mind.
"VR is already amazing, engaging millions of players and delivering success to VR developers, and the exciting part? VR is already the future. And starting your VR journey now is only going to reap rewards in the coming years."
You can watch the full talk below: