What Does GAME's Administration Mean For You?
How GAME'S collapse could affect creditors, employees, investors and consumers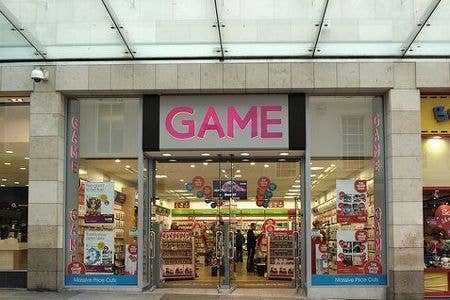 Jas Purewal, an interactive entertainment lawyer at Osborne Clarke and writer of www.gamerlaw.co.uk explains how GAME's collapse could affect creditors, employees, investors and consumers.
Q: What has happened to The Game Group?
Game group is in the process of entering administration. Administration is a legal process which typically comes into play when a company finds itself in such financial difficulties that it is no longer able to pay its debts and continue as a going concern.
In those circumstances the creditors, directors or the company itself can appoint an administrator. An administrator is a licensed professional, usually an accountant, whose job it is to take over the trading of the company and essentially try to rescue the company as a going concern. However, if that's not possible, the administrator has a duty to try to achieve the maximum possible return for the creditors - which usually involves selling the valuable parts of the business and paying creditors out of the proceeds. In the worst case scenario this can turn into a fire sale in which the administrator sells the companies' assets to raise funds to pay the creditors.
Unfortunately in an administration consumers have very little rights and, in reality, cannot expect legally to receive much.
Although the situation is very fast changing at the moment, and if a 'White Knight' who buys the whole of Game group can't be found, it is possible that The Game Group may work with the administrator and interested third parties to spin the valuable assets of the company into a new business entity (which is essentially what happened with former high street retailer Zavvi back in 2008/2009), so that effectively The Game Group can continue to trade under a new guise. However, clearly this would raise issues for creditors who are owed money.
Q: How does a company decide when it's necessary to enter administration?
There are two key legal tests - the first is whether the company is able to pay its debts as they fall due (creditors, supply partners and so on); the other is whether its assets have become worth less than its liabilities. The Game Group has spent some time in negotiations with its banks and possible investors trying to comply with these tests but clearly it has now got to the stage where administration is the only option.
Q: In terms of timescale for wrapping up administration proceedings, are we talking days, weeks, months or years?
The law provides for an administration to take 12 months but this can really depends on the facts of the case. Sometimes you see administration transactions being turned around extremely quickly if there is a buyer who's standing by to take over the business. However, if there isn't already someone standing by then it can take quite some time - months or even years.
Q: What sort of rights do employees have in terms of unpaid wages or benefits? What about consumers?
There are certain legal minimum amounts that the employees will be entitled to, but that depends on their exact employment status, how long they've been with the company and factors like that. Those minimum amounts are protected by law: even if the company in administration isn't able to pay them then the employees will have a limited right to effectively seek those amounts from the State. But, beyond those minimum amounts, they will be unsecured creditors of the company and therefore unlikely to recover much back, unfortunately.
Unfortunately in an administration consumers have very little rights and, in reality, cannot expect legally to receive much. That said, in practice companies do still often try to help out consumers as much as possible, in order to preserve that relationship for the future.
Q: What should the Game Group's creditors or business partners do right now?
At the moment, The Game Group is under a 10 day moratorium while they work out what next steps to take with the administrator. This means no-one can take legal action against them without permission. It is critical for businesses affected by The Game Group's entry into administration that they use this time to get themselves ready:
They should review their contracts with Game, particularly to see if they have change of control provisions and/or the right to terminate if Game goes into administration. They should also check if they have security, insurance or other protections in place.
If they have stock in transit or at Game warehouses they should attempt to recall them (although that is complicated by the moratorium being in place, which heavily restricts what action can be taken against Game right now).
They should take professional advice about the impact of the administration on them - in particular, they should take legal advice about what options are available to them.
In the worst case scenario, they should analyse what unsecured debts they are owed by Game. In due course they will be able to submit a claim for the recovery of those amounts, but typically little or no payouts are received regarding unsecured debts.
They should look at their contracts and relationships with other partners (especially retail partners) more generally and ensure they have sufficient protection in place if those partners were to get into financial difficulty in the future.