What does a chain of esports restaurant arcades do in a pandemic?
With every GameWorks shut down, CEO Philip Kaplan talks about how the company is using the downtime and the logistics of resuming operations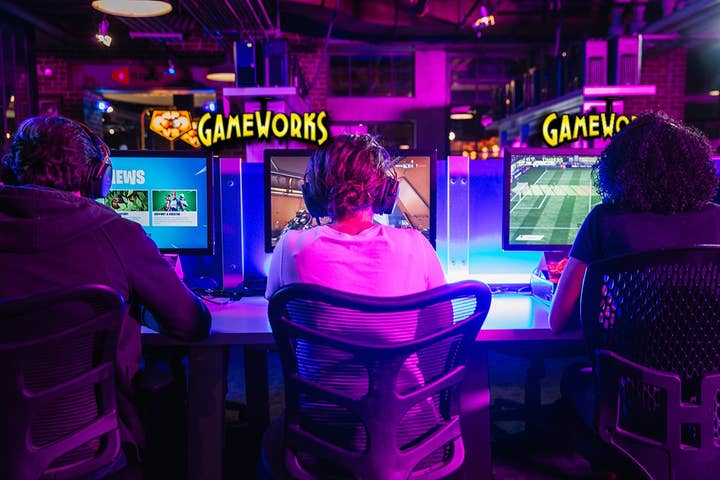 While the increasingly digital nature of the games industry has it positioned to endure a global pandemic better than many other sectors, there's no shortage of people and companies within gaming that are not so fortunate.
One such business is GameWorks, a US chain of arcades incorporating restaurants and esports lounges in venues of up to 30,000 square-feet. While the games-only format of arcades has long since faded into irrelevance, GameWorks CEO and chairman Philip Kaplan tells GamesIndustry.biz that "experiential" location-based entertainment companies like his have been growing in recent years, driven by increased support from Millennials and Gen Z audiences.
At least, they had been growing until the novel coronavirus (COVID-19) hit the US.
"Basically all of that came to a screeching halt," Kaplan says, "but I'd say most people in the industry have every reason to believe it will come back."
GameWorks has seven locations across the US, from Seattle to Norfolk, Virginia. All of them have been closed for over a week at the request of local authorities. But just because the doors are locked doesn't mean Kaplan is idle.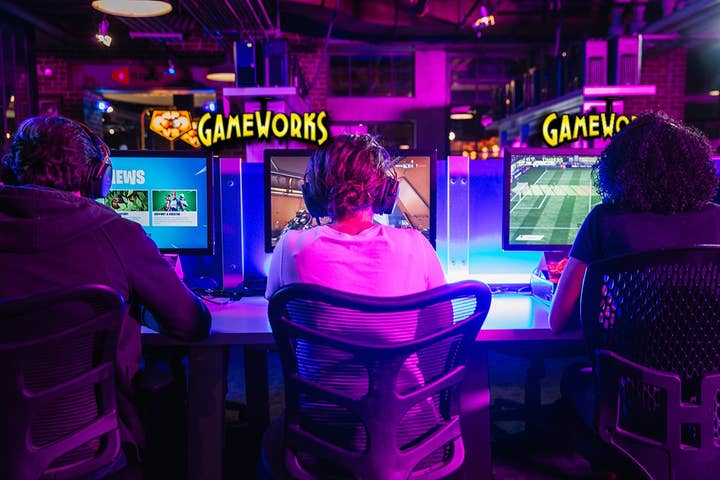 "We're taking the approach that we've got a pause," Kaplan says. "First, what are the things we need to do to be able to re-open and not do anything that is going to hurt us? And secondly, how do we turn this into an opportunity? Can we get better? Can we use this as planning time that maybe we wouldn't have as much time for?"
GameWorks hasn't yet laid off its salaried employees, but they have been keeping busy "refreshing things," Kaplan says. They've been doing training, painting venues, and refurbishing games. As for the hourly employees, they're going without work.
"Once we re-open, it's not like people are going to snap right back... It's going to take a little bit of time for things to normalize"
"We don't have shifts to go for hourly workers because we're not open," Kaplan says. "I wouldn't call that a layoff, but these people are not working right now.
"On the salary side, we'll hold on as long as we can, but if this is going to be indefinite we're going to need to conserve resources like everybody else. If it's weeks, that's one thing. If it's months, it's another thing."
Kaplan says the company's runway depends in large part on how drastically it makes cuts. However, he adds that GameWorks is owned by a private equity investor who might have some resources to help the company survive longer than it could otherwise.
Regardless, the decision to re-open right now is in politicians' hands, and Kaplan expects those calls will be made at different times depending on which regions get the pandemic under control first. He expects at least some GameWorks locations to re-open within 30 days.
Even if he's right about that, the impact on GameWorks' business will be felt for considerably longer.
"Once we re-open, it's not like people are going to snap right back," Kaplan says. "Every family has their own set of circumstances. Some people lost their job. Some came out of this totally unscathed. Some people are frankly afraid to come out because they think the virus is going to come right back. It's going to take a little bit of time for things to normalize. That's what we expect. Even when we re-open, there's going to be a period of consumers regaining their confidence."
"The deeper we have to cut, the longer we're down. We're a microcosm of the economy as a whole"
There's also the issue of landlords, food suppliers, liquor distributors, and the businesses they lease games from. They're all dealing with the same shutdown, and some of those partners may go under before business resumes.
"In the case of game manufacturers or small kind of mom-and-pops related to that, we may see some attrition," Kaplan says. "On the other hand, online gaming is up 75% so I'm guessing a number of game manufacturers are actually doing better in the crisis."
As for GameWorks, right now Kaplan says each location could likely get back to work with a limited menu the day after local governments give them a green light to resume business. He estimates they could be back to full service within a week. But if the closures stretch on longer, if the company lays off full-time staff and its hourly employees secure work elsewhere in the meantime, it gets trickier to ramp back up.
"The deeper we have to cut, the longer we're down," Kaplan says. "We're a microcosm of the economy as a whole, and I think that's true of any company that's in our boat. The longer you're closed, the longer your staff is not receiving a paycheck from you and have to find other things to do to feed themselves and their families, the harder it is to start back up."
This is one area where the customer base being slow to return may be in GameWorks' favor. Kaplan notes that a skeleton crew of staff may not be able to handle the locations at pre-pandemic capacity, but a gradual return to normal would give them an opportunity to likewise ramp-up the operation over time. Finally, we ask Kaplan if there's any kind of silver lining to see in the current situation.
"As a business, the only silver lining would be if we could somehow increase our market share in a market where a lot of companies don't make it," he says. "And that's not how I wish to gain market share, but that is the reality of the world.
"And on a personal level, it's kind of nice to be on a conference call and there's my 18 year-old working on her high school homework on a Zoom video conference. It's a real chance for families to reconnect. From a societal perspective, the biggest thing is this is a unifying event in what was a somewhat polarized society."