What are the biggest games in Italy?
It's very much FIFA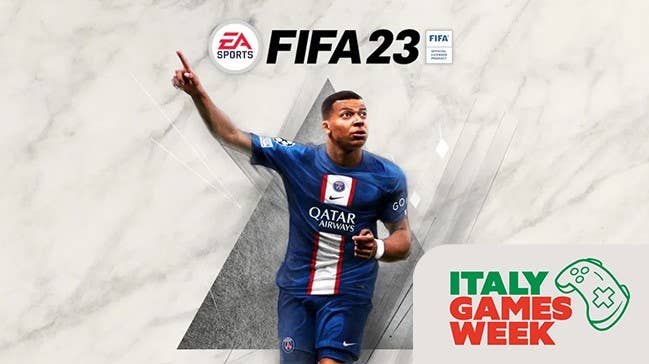 FIFA was both the first and third best-selling games in Italy during 2022.
FIFA 23 was comfortably No.1 by almost four times the sales of second place, which was Call of Duty: Modern Warfare 2. FIFA 22 in third place was only slightly behind Call of Duty.
Considering the country's love of football, this is not surprising. In fact, FIFA 23 is also the second best-selling game of this year (so far), and only slightly behind the No.1 game -- which is Hogwarts Legacy.
All this data is via the IIDEA and the GSD charts company.
In 2022, 11.5 million games were sold in Italy (GSD data covering console and PC), which is basically the same as 2021. However, things have improved in 2023, with game sales up 4% until the end of July 2023. So far in 2023, 5.8 million video games have been sold in Italy.
In terms of console, €287 million ($315 million) was spent on PlayStation, Nintendo and Xbox devices during 2022, which is 10% down on 2021. This is due to dipping sales of Nintendo Switch, plus stock shortages impacting the roll out of PlayStation 5. Both formats declined over 2021, while Xbox Series S and X sales were up 9%.
Again, things have improved significantly in 2023 so far, with console revenue up 104%. This is due to improved supply for PS5, which saw revenue jump 283% compared with the same period in 2022. By comparison, Nintendo Switch sales has dropped 8% year-to-date and Xbox Series S and X sales are down 23%.
According to the consumer survey GameTrack, 32% of the Italian population played video games in 2022, which is 14.2 million people. 81% of that audience are over the age of 18, with the average player age being 30.
Nearly 70% of players (9.9 million) game on mobile, just under 46% (6.5 million) are console players, while 38% (5.4 million) play on PC.
42% of players in Italy are women. According to the survey, male console players primarily play sport titles (25.7% of respondents), racers (16.5%) and adventure games (16.4%. Meanwhile, female console players prefer family games (18.8% of respondents), adventure (15.5%) and sport (10.3%).
On PC, men prefer strategy games (16.2% of responses), adventure (14.6%) and RPGs (14.4%), while women prefer family (11.7%), arcade (9.4%), and adventure (7.3%). On mobile, both men and women selected puzzle games, trivia games and role playing games as their top three genres.
In terms of playtime, nearly 70% of participants said they play games weekly, just under 20% said they play one hour per month, while nearly 11% play at least once a year. In 2022, the average playtime for games was 7.5 hours, a drop on the pandemic peak of 8.7 hours in 2021, but still above 2019 levels of 7.4 hours.
Best-Selling Games In Italy 2022 (GSD Data)
| Position | Title |
| --- | --- |
| 1 | FIFA 23 (EA) |
| 2 | Call of Duty: Modern Warfare 2 (Activision Blizzard) |
| 3 | FIFA 22 (EA) |
| 4 | Grand Theft Auto 5 (Rockstar) |
| 5 | Elden Ring (Bandai Namco) |
| 6 | God of War: Ragnarok (Sony) |
| 7 | Pokémon Legends: Arceus (Nintendo)* |
| 8 | Gran Turismo 7 (Sony) |
| 9 | Nintendo Switch Sports (Nintendo)* |
| 10 | F1 22 (EA) |
* Digital data unavailable