"We're not building the next version of Wii or Wii U"
Nintendo president Tatsumi Kimishima discusses the NX and his company's approach to mobile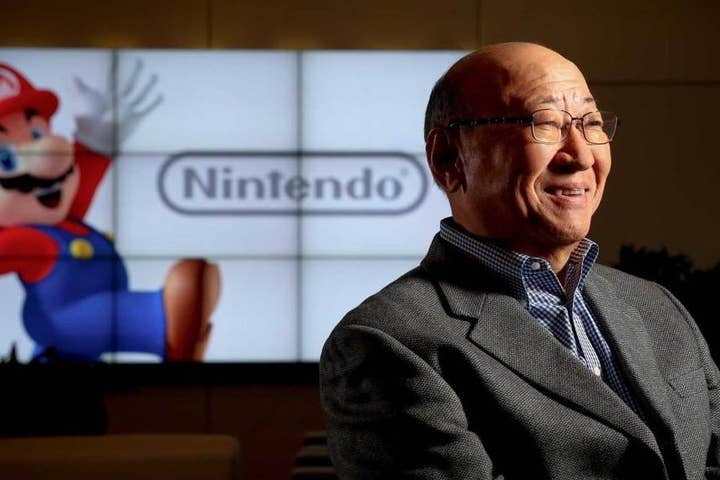 New Nintendo boss Tatsumi Kimishima hasn't been as outspoken as his predecessor yet, but in a wide-ranging interview with Time, the executive talked about his company's console strategy, how it views the mobile space and more. Kimishima stressed that while Nintendo is now making mobile games, dedicated gaming systems are still its chief focus.
He called the NX the "next step in our dedicated device strategy, the core and primary focus of our business." Moreover, he made it clear that NX will not have much in common with Nintendo's Wii product line.
"We talked about the transition from Wii hardware to the Wii U hardware and how difficult it is to explain to the consumer base what is different and new about the new hardware. It's difficult to convince them to switch from their current platform to the next platform. That being said, I can assure you we're not building the next version of Wii or Wii U. It's something unique and different. It's something where we have to move away from those platforms in order to make it something that will appeal to our consumer base," Kimishima explained.
He added that, as far as he knows, the codename "NX" doesn't signify much. "As for the codename NX, I don't believe that there's any real meaning behind it, and to be perfectly honest, I don't know where it came from. Or perhaps Mr. Iwata had meant to tell me and then never got the chance," he said.
Of course, as Nintendo's new president, Kimishima has numerous responsibilities. Aside from launching new and innovative products, he's looking to make sure that young talent within the company is being groomed to become future leaders in more important roles for Nintendo. And he intends to stick around to see it happen.
"Something I think that maybe was misunderstood previously was, there was talk about me being around for one year. What that was, is the board of directors, as a member of the board, the term is for one year. And at the next shareholders meeting we have to be reconfirmed as board members. That happens on a yearly basis, but there was never any meaning that I would only be president for one year in that conversation."
"What I really want to do is work with the young and talented staff members that we have at Nintendo, and continue to nurture and grow them, so that they can express their creativity, but also so they can take on some of those management roles and become the leaders we need to take the company into the future," he noted.
While core Nintendo fans eagerly await more information about the NX, all eyes are on Nintendo's mobile efforts currently. The company's first title (in partnership with DeNA) will be Miitomo. Kimishima fully admitted, however, that Nintendo has not done well to explain why people should be excited about it.
"I don't think we have been able to successfully communicate what we're trying to do at this point... I think normally if you look at the smart device business, applications are not advertised, they're not promoted, you just open up the app store and boom, there's a whole bunch of new apps. It's just like, 'Here they are!', and they're delivered to you. Taking time and money and effort to create large commercials around smart device applications has not been part of this business traditionally."
"I do believe that we need and want to do exactly that, though, which is why we previously announced that we'd delay the launch of Miitomo until March of next year. From now until that time we're going to be thinking about what we'll do to promote this application, and what we can do to make sure that it is understood by our prospective consumers," he noted.
Kimishima believes not only that Miitomo will help encourage more mobile users to sign up for a Nintendo Account but also will expose broader audiences to more Nintendo IP - and that's ultimately the goal of the mobile business for Nintendo.
"Nintendo has talked for years about increasing the gaming population," he said. "But to further that goal, we want to increase the population who has access to Nintendo's IP first and foremost. Of course the smart device business is not a simple business, it is a highly competitive business, and so for us just to take our IP and drop it into the smart device business, in that existing red ocean, I believe would not be a very successful strategy to take."
"We want to increase the population of those people who have access to our IP, and we also need to make the way they access our IP as simple as we can or as easy as we can. And that's how we're going to make the smart device business successful."