Welsh universities, government partner to form Games Talent Wales
Grassroots talent development program created to support budding, local, indie studios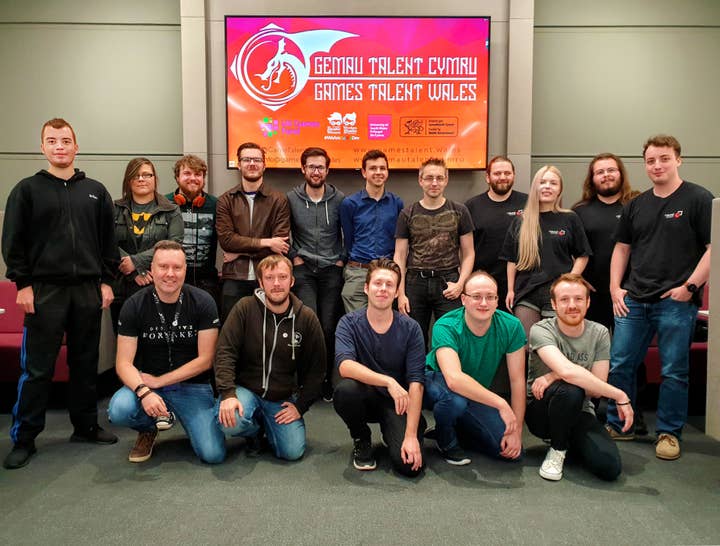 A coalition of universities led by Wrexham Glyndwr University and the University of South Wales have partnered with the Welsh government to launch Games Talent Wales.
Games Talent Wales is a grassroots talent development program for video games, focused on university alumni and final year students. In its first year, it will support eight companies made up of students from the two lead supporting universities, all of which will show off their games at the Games Talent Wales exhibition at EGX 2019 this month.
Supported companies will receive support, grand funding, incubation space, and mentoring from top Welsh game studios as well as individual industry mentors. Games Talent Wales is backed by the UK Games Fund and funded by the Welsh Government.
"I've been very impressed with the teams involved and they have all demonstrated the skills, dedication and sheer determination needed not only make video games but also to create sustainable businesses," said program co-founder and managing director Dai Banner. "Programmes like this are vital for nurturing new entrepreneurial talent and in turn the continued growth of the Games Industry in Wales."
UK Games Fund head of talent and outreach Deborah Farley added, "It is always encouraging to see initiatives such as Games Talent Wales launch. They have creatively identified synergies with their local resource offering and national organisations, such as Tranzfuser, to create a programme that benefits video games talent development in Wales and practically supports fledgling teams in the region. We look forward to working with Games Talent Wales in 2019."