Watch the 2022 US GamesIndustry.biz Best Places To Work Awards here
We reveal all 14 winners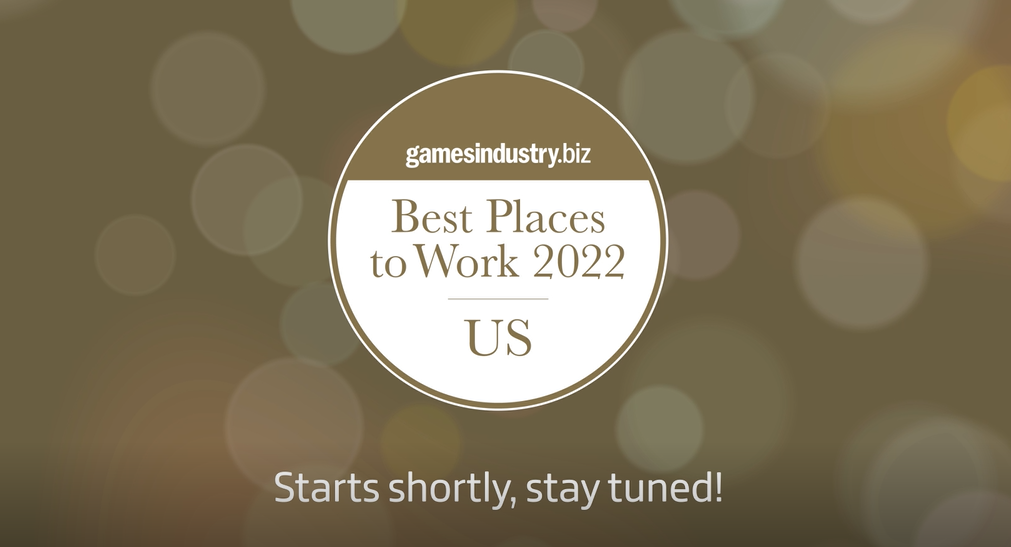 The winners of our 2022 US Best Places To Work Awards will be revealed today.
The project is all about making the games industry a better place to work, and this is our second US show celebrating excellence in games industry employment. To see last year's event, click here.
To win an award, companies had to submit an employer questionnaire that is marked by the GamesIndustry.biz team (and worth 20% of the final score). But the awards are ultimately decided by the staff themselves, who are invited to respond to over 50 statements about their workplace. This is worth 80% of the final score. For more information on how the awards are judged, click here.
Alongside the highest scoring companies, we will also reveal our special award winners. These are companies that excel in specific areas such as Diversity, Health & Wellbeing, Corporate Social Responsibility, Education and Environmental Support. We will also reveal the 2022 UK Best Boss.
The UK Awards programme is also now underway, with companies invited to take part. Meanwhile, next month we will kick off a new series of Best Places podcasts, designed to help studios improve their workplace.
Check out the event below at 5pm (ET) and 2PM (PT):