Watch Hideo Kojima and Guillermo Del Toro's DICE keynote
The highlight of this year's DICE Summit saw two of the world's leading creative figures share a stage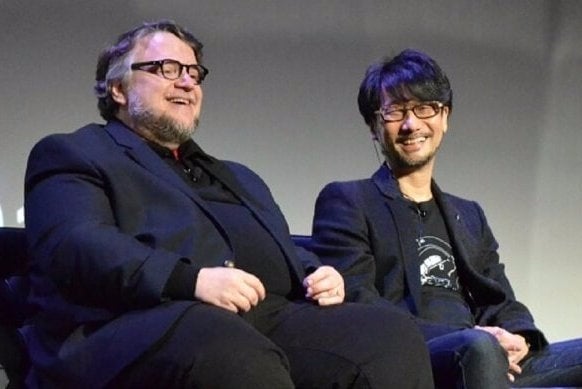 The stage at the DICE Summit in Las Vegas has been graced by dozens of the most important figures in the history of the games industry. On rare occasions, though, it has been shared with the brightest talents from other media, just as JJ Abrams and Gabe Newell did in a memorable keynote three years ago.
Last week, DICE hosted two people who can rightly be considered visionaries in their fields: Hideo Kojima, the creator of the richly detailed and idiosyncratic Metal Gear Solid universe, and Guillermo Del Toro, whose work as a film director includes The Devil's Backbone, Hellboy and Pan's Labyrinth. In addition to being a tantalising meeting of minds, the keynote also promised the resolution of some unfinished business. Kojima and Del Toro were supposed to work together on Silent Hills, the terrifying "playable teaser" for which caused a sensation back in 2014, but the project was collateral damage as Kojima departed a strategically shifting Konami.
As it stands, we know that Kojima's first post-Konami game will be a PlayStation 4 console exclusive. Whether Del Toro will be involved is still unclear, but if he isn't that won't be for a lack of interest. As the Mexican director said to the DICE audience last week, "I'll do whatever the fuck he [Kojima] wants."
The full video of the keynote is posted below, via Variety.