Del Toro reacts to Silent Hills cancellation
"It was a sort of scorched earth approach"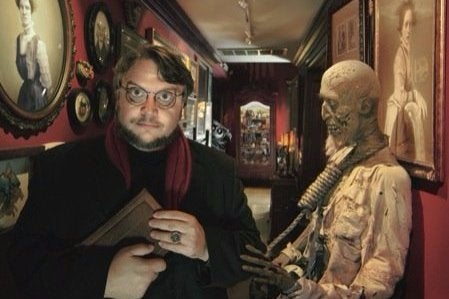 Film director and former Hideo Kojima creative partner Guillermo Del Toro has shared his shock and sadness at Konami's brutal termination of the Silent Hills game. Konami even pulled the teaser demo for the game from the PlayStation Store and removed people's ability to redownload it.
"Honestly that's what surprised me. It was a sort of scorched earth approach. It was not a gentle and ambiguous cancellation," he told IGN.
"Hideo and I have been in touch and he knows he would be the only guy I would follow to the ends of the earth on anything. I think if anything can be rescued, I will be more than happy."
It's the film director's second attempt at collaborating on a game and the second messy end. In 2010 THQ announced he was working on a title called Insane but that was cancelled when THQ crumbled in 2012.
"Well, you know, I've tried twice and I don't know if I'll ever come back to the form. In one instance, the company went down, and in the second, the completely unexpected happened, which was Kojima and Konami separating. It's kind of left me reeling."
Del Toro is just about to release a new film, Crimson Peak, starring Mia Wasikowska and Tom Hiddlestone.