Watch: Herman Narula of Improbable at GameHorizon
Hear a young CEO's vision for gaming's fully simulated future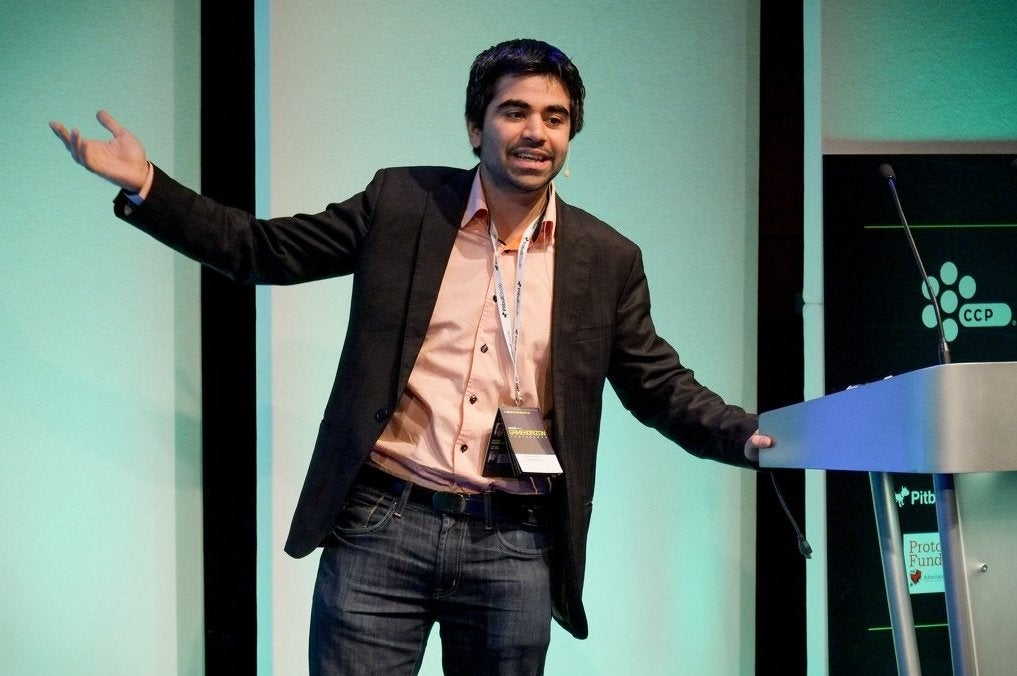 We thought this year's GameHorizon, with it's new approach of shorter, tighter presentations, was a tremendous success - and those who were able to be there seem to agree. For those of you who couldn't make it, we've prepared a few of the event's standout speeches for consumption in the comfort of your own home, commute or cubicle, giving you a taste of what you missed from this year's stellar line-up.
To open the running we have Herman Narula of the so-far, so-secretive Improbable. This young CEO who has gathered a team of highly qualified developers, designers and all-round problem solvers from a raft of diverse technical backgrounds, all hoping to create a new procedurally-generated, fully simulated solution to world design, AI and environments. If they can achieve this holy grail of design tech, they think they can give developers the chance to make games which rely on persistent believable worlds at a fraction of the cost.
So far, the company has kept its cards very close to its chest when it comes to specifics, not wanting to over-promise before there's concrete evidence that they'll be able to deliver. Sensible caution, or hot air and hubris? Watch the first video from GameHorizon below and decide for yourself.