Watch GI Live today: Minecraft, Sumo Digital, LEGO, iam8bit and much more
Here's where you can see today's talks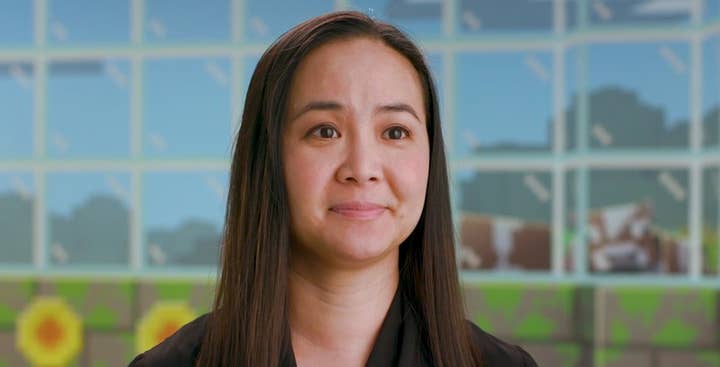 GI Live: Online kicks off today, with a number of talks available to view online.
The event is about the business of indie games development, and has been programmed by GamesIndustry.biz with support from EGX Rezzed. Alongside the talks, there are meetings and private, behind-closed-doors sessions with the likes of Warren Spector, Brenda Romero, Xbox and Valve. You can see the full schedule here.
The event is headline sponsored by Xsolla, and has been backed by CrazyLabs, Creative England (Advance Initiative), Curve Digital, gnet, LEGO Ventures, Limited Run, My.Games, nDreams, Renaissance PR.
We've got a number of big keynote sessions today, beginning with Helen Chiang, the corporate vice president of the Minecraft franchise. You can catch all the talks on our YouTube channel, or alternative you can watch them right here. Here's what we've got coming up:
10am (UK), 2am (ET), 5am (PT)
Changing the world with Minecraft
The Corporate Vice President of Minecraft at Mojang, Helen Chiang, discusses the past, present and future of one of the world's biggest games in an exclusive presentation for GI Live: Online
11am (UK), 3am (ET), 6am (PT)
LEGO Ventures: Adventures in Digital Play
Rob Lowe from LEGO Ventures presents a session about their goal to support and invest in companies interested in 'digital play'. Rob will also be answering questions during the session in the Discord 'livestream discussion' channel.
12pm (UK), 4am (ET), 7am (PT)
Inside our most successful game: Hyper-casual experts CrazyLabs discuss Sculpt People
A session about the business landscape of hyper-casual game development and an in-depth look at the agility needed in order to top the charts. Shai Sasson, a Senior Publishing Manager at CrazyLabs will share inside info from its recent success Sculpt People
1pm (UK), 5am (ET), 8am (PT)
Sumo Digital - Becoming the heavyweights of British game development
An Interview with CEO of Sumo Group, Carl Cavers, by GamesIndustry.biz Editor-In-Chief James Batchelor - from Infogrames to Sumo Digital to an MBO and IPO and launching their own publishing label
3pm (UK), 7am (ET), 10am (PT)
Funding the Next Generation of VR Games
VR specialist nDreams has announced a $2m pot to co-fund and publish externally developed VR titles. The company's Nadine Oehmcke discusses the new fund and the VR business landscape.
4pm (UK), 9am (ET), 12pm (PT)
Finding new audiences for your mobile games
Miikka presents an analysis of different platform audiences such as web, PC and console, and how they correlate with mobile game audiences to help developers decide if they should take their mobile game to different platforms. He will provide insights into the benefits, opportunities, challenges and risks of different cross-platform strategies.
6pm (UK), 11am (ET), 2pm (PT)
Let's get physical - Why you should consider boxed products
An interview with the Co-Owner/Co-Creative Director at iam8bit, Jon M Gibson, about the company that's made its name in physical goods and how games companies can be successful in the physical space