Watch Dogs clocks fifth week at UK number one
Sunshine and slow schedules keep charts stable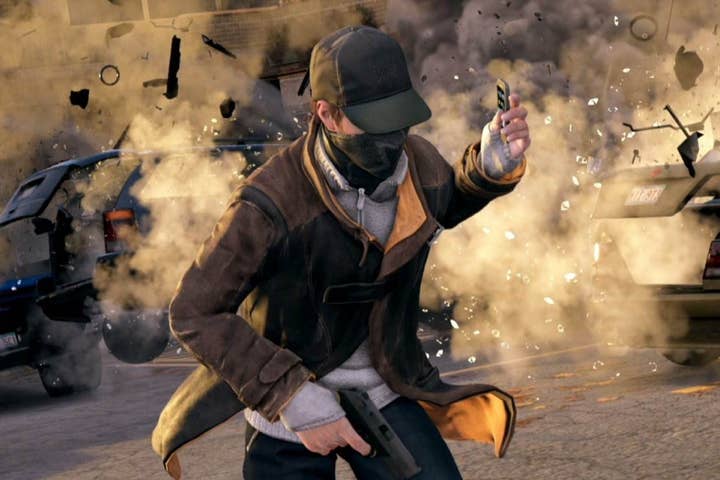 Watch Dogs has retained its position as the UK's best-selling game at retail this week, on top of a chart kept largely static by soaring temperatures and no new releases.
FIFA continued its top-ten keepy-uppy, taking second place back from last week's Sniper Elite 3, which slipped to fifth. Call of Duty: Ghosts crept back into third place, propped up by fourth-placed Wolfenstein: The New Order.
the first new names to appear in this week's bestsellers list were budget priced reissues of Pokemon Black and White Editions, at 21st and 22nd respectively.
UKIE Games Charts courtesy of GfK Chart-Track.
| Last Week | This Week | Title |
| --- | --- | --- |
| 1 | 1 | Watch Dogs |
| 3 | 2 | FIFA 14 |
| 6 | 3 | Call of Duty: Ghosts |
| 4 | 4 | Wolfenstein: The New Order |
| 2 | 5 | Sniper Elite 3 |
| 7 | 6 | Minecraft: Xbox 360 Edition |
| 8 | 7 | Minecraft: PlayStation 3 Edition |
| 5 | 8 | Titanfall |
| 10 | 9 | Battlefield 4 |
| 16 | 10 | Mario Kart 8 |
| 11 | 11 | Grand Theft Auto V |
| 14 | 12 | The LEGO Movie Videogame |
| 13 | 13 | Assassin's Creed IV: Black Flag |
| 9 | 14 | Tomodachi Life |
| 18 | 15 | Transformers: Rise of the Dark Spark |
| 19 | 16 | Lego Marvel Super Heroes |
| 17 | 17 | Plants Vs. Zombies: Garden Warfare |
| 12 | 18 | EA Sports: UFC |
| 15 | 19 | FIFA World Cup: Brazil |
| 26 | 20 | Football Manager 2014 |