Warren Spector named director of Denius-Sams Gaming Academy
The University of Texas at Austin has tapped the industry vet to lead the program, which offers advanced game development training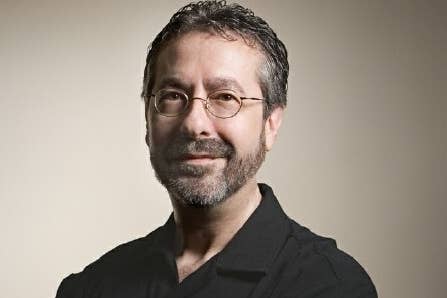 After months of writing columns for GamesIndustry International, Deus Ex and Epic Mickey creator Warren Spector has a new job. The 30-year industry veteran has been appointed director of The University of Texas at Austin's new Denius-Sams Gaming Academy, which will start its postbaccalaureate certificate program in fall 2014.
The goal of the program is to offer "advanced training in game development with a unique focus on the arts of creative and business leadership." Spector can't do it alone, and so one of his first tasks will be to round up a number of other game industry veterans to join a development council. He's already managed to recruit several high profile people, including Richard Garriott de Cayeux (founder of Origin and Portalarium), Richard Hilleman (chief creative officer of Electronic Arts) and BioWare co-founder Greg Zeschuk, among others.
"Having worked with the folks at UT Austin in an advisory capacity for the last year, I've become more and more impressed with the seriousness of their intent," Spector said. "There's a real commitment here to create something unique and excellent, delivering something the games industry needs and wants - more and better prepared creative and business leaders. I'm not making a game right now, but I feel like I'm doing something even more important - designing a program that benefits students and the games industry by helping to train the leaders of tomorrow."
"One of the most challenging aspects of building a team in the gaming industry is finding top-level talent with solid leadership capabilities, so I was excited to learn that training leaders was the goal of the new Denius-Sams Gaming Academy at The University of Texas at Austin," added Zeschuk. "Being asked to contribute as a member of the development council for the program was a great honor, and I believe under Warren's leadership, the academy is destined for great things."
In addition to a course with two 15-week semesters, students will participate in a five-day-a-week lab, and "will work together to create a game of significant scope, with each student getting an opportunity to take a leadership role."
Aspiring game designers will have a difficult time getting into the program, as there will be just 20 spots available for 2014, making admission extremely competitive. Additionally, admitted students in the first year will receive a tuition waiver and a $10,000 stipend to assist with fees and housing expenses, which the university says is the only game design program to offer such benefits.
More information on the program is available on the official website.