WarioWare: Get It Together | Critical Consensus
A familiar, frenetic entry into the WarioWare franchise, but like most chaos, results may vary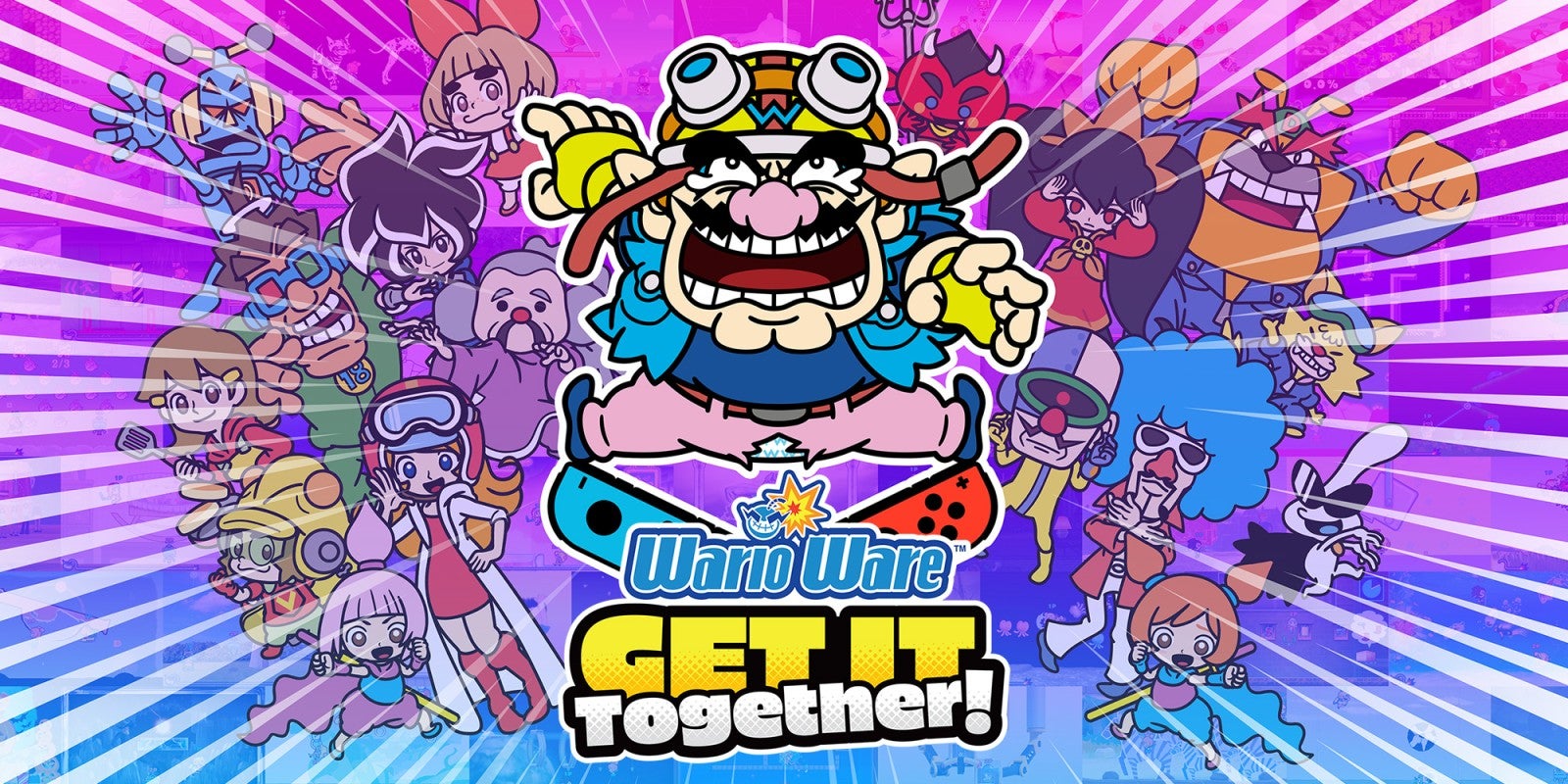 This week Nintendo releases WarioWare: Get It Together for the Nintendo Switch, a welcome return to the party game series spearheaded by the titular antagonist, Wario.
WarioWare: Get it Together, much like WarioWare games before it, is made up of a series of quickfire minigames, which players get about five seconds (or less) to complete. The games are usually a test of speed, reactions and quick-thinking, where half the joy is discovering the wacky premise.
The game features a story mode, which centres on the game's protagonist, Wario, trying to build a video game. Players can go through the main campaign solo or as a two-person co-op team.
Critical reception is incredibly mixed so far; Get it Together has landed a respectable Metacritic score of 76. While some reviews have praised it as an exceptional new entry to the series, others seemed underwhelmed by a short story mode and uneven gameplay.
The franchise is memorable for its irreverent humour, which is noted in Alyse Stanley's 9/10 review for The Washington Post, calling Get it Together "everything players have come to expect from a WarioWare game."
In his 3/5 review for VGC, Andy Robinson also commended Get it Together for its entertaining concepts in the usual WarioWare fashion, but noted that it's not entirely flawless.
"Yet again, the WarioWare series delights here with its unique -- and slightly surreal -- personality, with its short-but-sweet story campaign (it can be completed in around two hours) providing a humorous narrative and tons of replayability," he wrote.
"However, the game's core concept isn't quite as consistent as we would've hoped."
The sentiment is shared by Tom Marks in his 7/10 IGN review. "While Get It Together! looks great and can be a lot of fun, some dud characters and its fleeting multiplayer modes keep it from being a regular part of a balanced party game diet," he wrote.
This time around, characters from the WarioWare series are playable in the game, and players will unlock more of them as they progress. Each character has their own unique quirks -- some characters can shoot, some can fly, and the difference between them can lead to some make-or-break outcomes given the chaotic nature of the minigames.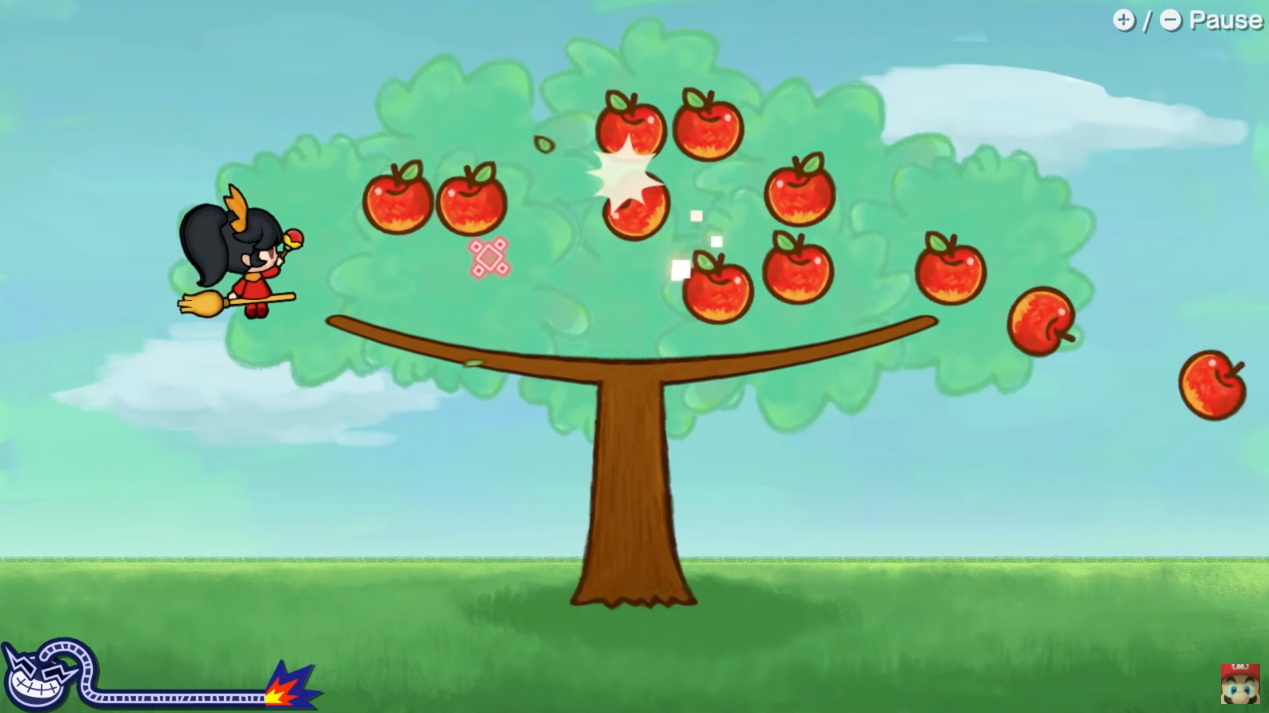 In her 3/5 review for GamesRadar, Sam Loveridge detailed how the individuality of each character sometimes made the game worse to play.
"Some [characters] will play more nicely together than others, but with limited lives, I ended up failing levels for reasons out of my control," Loveridge wrote. "Quickly the silliness and wonderfully weird elements of WarioWare: Get It Together were overshadowed by immense frustration."
Robinson also shared similar thoughts, and called the addition "a novel idea that works well", but later commented on how "the roster is also uneven, with many characters feeling too specialised to certain situations and others that are objectively better than the rest."
However, in his 9/10 review, GamingBible's Ewan Moore called the character variation an "inspired choice that adds much more variety to the mayhem than its predecessors."
"You'll smash through this story mode and meet every character in under two hours, but a gripping narrative isn't exactly the point of WarioWare, is it?"

Ewan Moore, GamingBible
"Even the microgames you're most familiar with can take on an unexpected new twist with the right -- or rather, wrong -- character."
But -- as Robinson and Moore both note in their reviews -- the game does ensure that every level can be finished in some way, regardless of which character you get. Robinson also added that "by its own admission some are better suited to certain games than others."
Robinson also wondered if the minigames could have been fine-tuned to reflect each character's individual skills, to make for more interesting levels.
"If different microgames were built around each character's intricacies, these limiting quirks could have potentially resulted in some compelling challenges - especially with some of the later character unlocks who come with even more obtuse abilities," he said.
Get it Together was generally lauded for its enjoyable campaign nonetheless, though it could have been longer. That being said, the minigames do revel in replayability, especially with the addition of new characters, and there's over 200 of them to boot.
"You'll smash through this story mode and meet every character in under two hours, but a gripping narrative isn't exactly the point of WarioWare, is it?" wrote GamingBible's Moore.
Meanwhile, GamesRadar's Loveridge wrote: "WarioWare: Get It Together does do well to tell a story that's of the same quality as previous games, with the classic heavy sprinkling of ridiculousness that we've come to expect."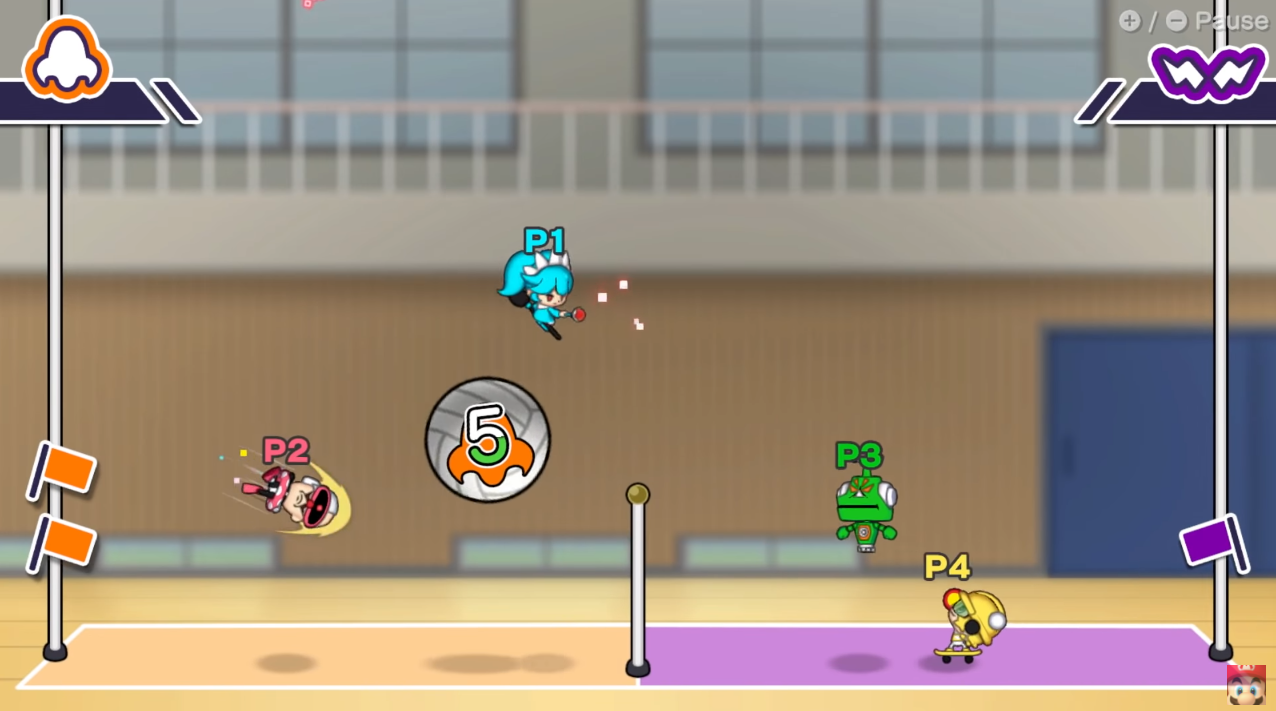 Overall, Get it Together seems to nail what is expected of a WarioWare game; nonsensical action enjoyed best with friends, wrapped up in puerile comedy. Some of the levels also nodded towards other Nintendo properties, such as The Legend of Zelda and Splatoon, which is a treat for any discerning Nintendo fan.
"The Switch games attraction is the same as it's always been for the WarioWare series - personality, replayability and humour - with the added bonus of a strong multiplayer suite," Robinson concluded. "Its latest gimmick isn't as strong as in previous entries, but it's not enough to spoil the throwaway fun."
IGN's Marks wrapped up with similar thoughts, but commented on how the game's length might not keep players enticed for very long.
"WarioWare: Get It Together! is an absurd delight, testing your ability to think quickly and adapt on the fly in a series of ever-escalating microgames," he wrote.
"It's a shame that Get It Together!'s multiplayer options somewhat drop the ball though, enough for an evening or two of laugh-out-loud fun with friends but lacking the staying power for many more beyond that."
Washington Post's Stanley ends with: "I'm not sure if Get It Together! will make a convert out of anyone who doesn't already enjoy the series's brand of silliness and chaos, but it's an ambitious entry that successfully pushes the series into new territory in its own WarioWare way."