Wargaming cuts 64 jobs with WG Cells closure
Mobile arm shuttered less than a year after its inception due to "a very difficult market"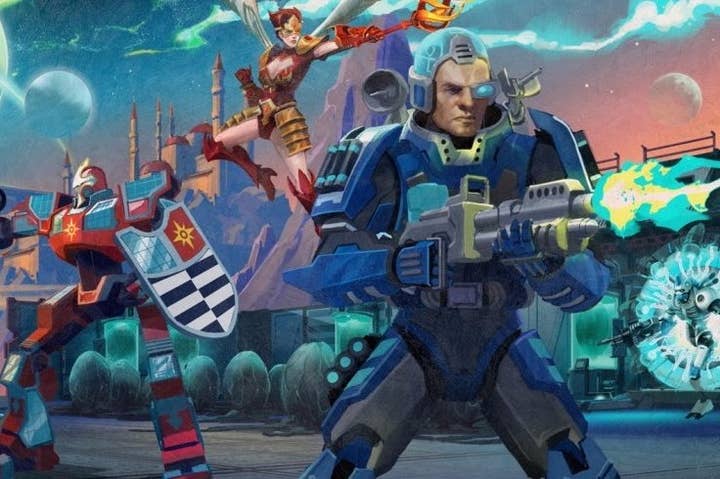 Wargaming has closed the Seattle office of its WG Cells mobile division, less than a year after it first opened.
WG Cells was formed when Wargaming absorbed the Bellevue-based developer DropForge - which it had funded since its founding in 2013 - in October last year. Now, less than 12 months later, the 64-person office has been closed, with CEO David Bluhm citing "a difficult market" for mobile games.
"Mobile gaming is a very difficult market right now," said Bluhm, who also mentioned the high cost of operating an office in the Bellevue area. "The expertise needed and the cost centers don't necessarily line up with where we are at right now, in the view of Wargaming."
WG Cells worked on several mobile games, including Loot & Legends and Smash Squad, but despite receiving general acclaim, Bluhm said, "that doesn't make them financial powerhouses."
"We are certainly not alone in not finding enough financial success to cover an expensive, talented team right now"
The Cyprus office of WG Cells will remain open, according to a report on Geekwire, but 64 people will be made redundant following the closure. Wargaming will spend the next two months assisting those affected in finding new employment. The company has two other offices in the Seattle area.
According to Bluhm, the staff were prepared for the closure. "They knew that we were in a difficult market and had a difficult challenge," Bluhm said.
"Many argue that [mobile is] broken in terms of the customer acquisition model, when the chief thing you design for in order to succeed are games that don't optimise on fun mechanics, but rather social compulsions and other schemes to get people to spend money," Bluhm said. "It's a challenging market."
"There are a ton of great, fun, entertaining games that can't make it financially and that's a shame... We are certainly not alone in not finding enough financial success to cover an expensive, talented team right now."
GamesIndustry.biz talked to Keith Anderson, Wargaming's head of European marketing, in September last year, when he described the company's "very, very healthy" ARPU rates. "We're in a very healthy position of being able to stabilise our core products, but absolutely being able to still push for growth, and push for acquisition, in a free to play market that we feel we understand very well," he said.