Warfighter shoots down FIFA
Four new entries in UK software chart top ten this week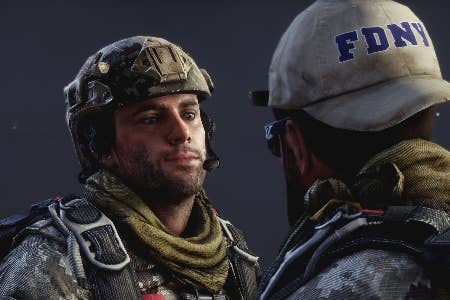 FIFA 13 has finally been knocked off the top spot after four weeks by EA's Medal Of Honor Warfighter.
It hasn't quite managed to outdo its predecessor, 2010's Medal Of Honor, though. That was and still is the fastest week one seller for the franchise.
The other new entries to spice up the top 10 were Forza Horizon, which went in at number 3, the latest Professor Layton which entered at 7 and Moshi Monsters: Moshlings Theme Park which went in at 8.
Ukie Games Charts provided courtesy of GfK Chart-Track.
| Last Week | This Week | Title |
| --- | --- | --- |
| New entry | 1 | Medal Of Honor: Warfighter |
| 1 | 2 | FIFA 13 |
| New entry | 3 | Forza Horizon |
| 2 | 4 | Skylanders Giants |
| 3 | 5 | Dishonored |
| 4 | 6 | Just Dance 4 |
| New entry | 7 | Professor Layton And The Miracle Mask |
| New entry | 8 | Moshi Monsters: Moshlings Theme Park |
| 5 | 9 | Doom 3: BFG Edition |
| 7 | 10 | Resident Evil 6 |
| 8 | 11 | Borderlands 2 |
| 6 | 12 | Pokemon Black Version 2 |
| 13 | 13 | The Elder Scrolls V: Skyrim |
| 12 | 14 | 007 Legends |
| 11 | 15 | F1 2012 |
| 9 | 16 | Pokemon White Version 2 |
| 15 | 17 | Pro Evolution Soccer 2013 |
| 16 | 18 | New Super Mario Bros. 2 |
| 18 | 19 | LEGO Batman 2: DC Super Heroes |
| 10 | 20 | XCOM: Enemy Unknown |