Walgreens suing AtGames for breach of contract
Retailer alleges plug-and-play gaming company owes it nearly $1.62 million for unsold products it returned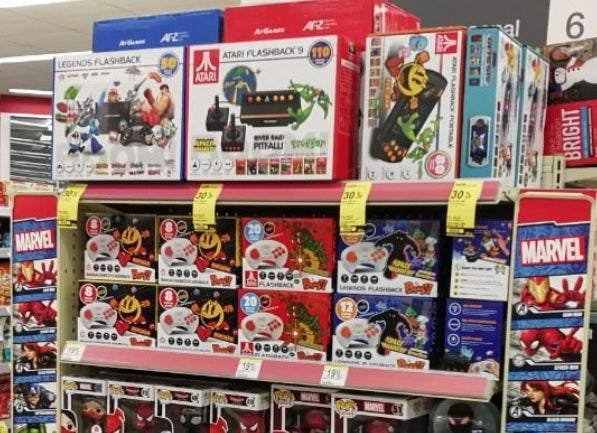 Plug-and-play game maker AtGames is facing another of its partners in court. In addition to a trademark infringement suit from Bandai Namco over Ms. Pac-Man , the company is also embroiled in a lawsuit from US pharmacy chain Walgreens.
Walgreens filed suit against AtGames for breach of contract in August, saying it had a deal with the game company that provided products on a "guaranteed sale" basis, meaning AtGames would accept any unsold units back and refund the chain whatever it paid for them in addition to an additional fee and shipping costs. Walgreens says it returned more than 66,500 units for which it had paid between $15 and $38, but AtGames refused to make payment. As a result, Walgreens claims it is owed nearly $1.62 million from the company.
"Allowing AtGames to retain the benefits of its own wrongdoing, as alleged herein, would violate fundamental principles of justice, equity and good conscience, including by affording AtGames the opportunity to sell the returned items twice," Walgreens says in the suit.
The lawsuit doesn't specifically mention which products were at issue, but an AtGames tweet from late last year shows Walgreens shelves stocked with portable and plug-in microconsoles for systems like the Atari 2600 and Sega Genesis, as well as plug-and-play controllers for multi-game collections featuring titles like Space Invaders, Centipede, and Pac-Man.
As of this writing, AtGames has not responded to a request for comment. It has not yet filed its response in court either, having obtained an extension to answer Walgreens' claims by October 10.