Vivendi tries to appeal stalled Activision Blizzard sale
Preliminary injunction could tank Activision Blizzard's bid for independence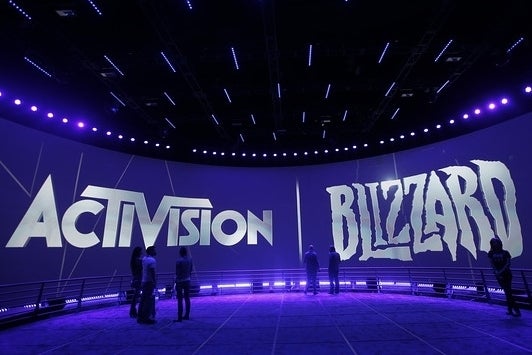 Activision Blizzard and parent company Vivendi have filed an emergency appeal of a recent ruling that stopped the $8.2 billion sale of Vivendi's controlling stake, according to a report by the Wall Street Journal. Last week, a preliminary injuction was released that said shareholders had to vote before Vivendi could part with its stake in Activision. The injunction was due to a lawsuit by shareholder Douglas Hayes, who claimed that Vivendi's board violated rules by failing to get an approval from a majority of its stockholders.
"The injunction leaves Activision and its stockholders in limbo and at risk of losing an $8 billion deal that will return the company to public control," lawyers for Activision wrote.
Documents filed with the Delaware Supreme Court say the injunction harms Activision minority shareholders by putting the sale in jeopardy. Neither company has a way to get a shareholder vote through before the termination of the agreement on October 15. The court has an October 10 hearing on Activision and Vivendi's appeal.
Vivendi contend that the deal is a share buyback, so no vote is needed. The original deal would see ASAC II, an investor group led by Activision Blizzard CEO Bobby Kotick and co-chairman Brian Kelly, buying 172 million shares from Vivendi for $2.34 billion. At the same time, Activision Blizzard would buy back nearly 429 million shares for $5.83 billion. The two transactions would remove Vivendi's 61 percent stake in the company.
The appeal is filed under: The Activision Blizzard Inc et al v Douglas M. Hayes, Delaware Supreme Court, No. 497, 2013.