Vivendi considered firing Kotick
Emails show Activision CEO was willing to quit or be fired over his insistence on being part of any purchasing group for Call of Duty publisher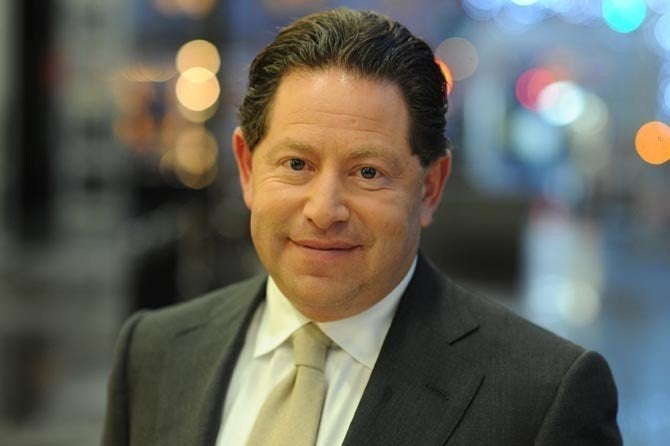 Bobby Kotick has been the top executive at Activision for more than 20 years, but his run with the company almost came to an end last year. As reported by Bloomberg, emails released as part of a shareholder lawsuit show that the French corporation was considering ousting Kotick rather than allow him to be part of an investor group behind an $8.2 billion deal that saw Activision buy itself back from its then-parent company.
According to the documents, Kotick had delivered an ultimatum of sorts, saying he would not cooperate in any Vivendi plan to raise money through Activision that didn't include selling a chunk of its shares to the group headed up by him and co-chairman Brian Kelly. Kotick added that the board of directors could terminate him if that wasn't agreeable.
As Vivendi's then-CEO Jean-Francois Dubos said in an email translated into English, "I really wonder who's going to fire him." That was replied to by Vivendi CFO and then-Activision chairman Philippe Capron saying, "Myself, happily. Tomorrow if you want."
As for why Kotick wasn't fired, Capron said in an email that Kotick's public image was "strong." Around the same time, Vivendi General Counsel Frederic Crepin speculated that Kotick was betting Vivendi wouldn't dare fire him, presumably because the market would react negatively to the prospects of an Activision Blizzard without him at the helm.
An Activision representative told Bloomberg today that the company's board of directors supports Kotick and Kelly in their current and ongoing roles.
Kotick and Kelly are being sued along with Vivendi executives who also served on Activision's board of directors for failing to protect the interests of their minority shareholders. Instead, the suit alleges that their concerns were providing Vivendi with liquidity and allowing Kotick and Kelley to gain control of Activision while their investment group acquired shares at a discount to the market price, serving personal interests in conflict with the interests of their shareholders. The suit notes that Activision's stock price went up in the wake of the announcement, and Kotick and Kelly's group saw an unrealized gain of $725 million by the first day of trading after the transaction closed.