PlayStation Vita gets tagged by Jet Set Radio HD
Sega's upcoming port of the Dreamcast classic will also be coming to Sony's handheld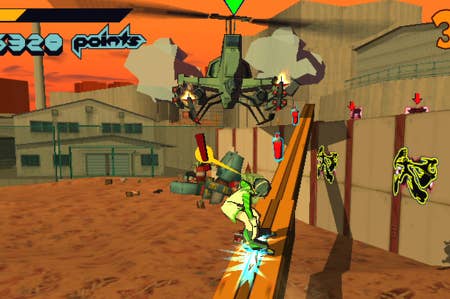 Sega has announced that Jet Set Radio HD, the HD remake of the Sega Dreamcast classic, will be coming to PlayStation Vita. The title was originally slated for a digital release on Xbox Live Arcade, PlayStation Network, and PC.
Jet Set Radio HD for Vita will use the system's touch-screen and camera for additional gameplay options.
"The fan reaction to our recent reveal of Jet Set Radio has been incredible!" said Sega vice president of digital business Haruki Satomi. "As Jet Set Radio is focused on creativity, the touch capabilities of the PlayStation Vita are proving to be a perfect fit."