Vita continues to shed sales in slow week for Japan
Absence of major new releases sees hardware and software sales decline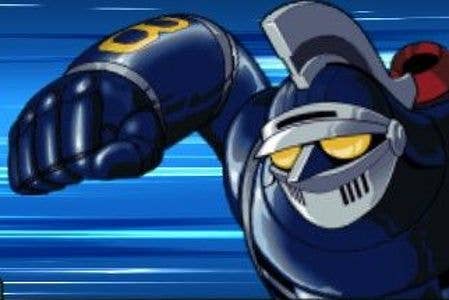 Japanese software and hardware sales crashed in a week that brought no major new releases.
According to an Andriasang report based on data from Media Create, Namco Bandai's 2nd Super Robot Wars Z Saisei Volume held the number one spot despite a massive drop in sales, from 265,439 on its debut to just 34,043 this week.
The highest new entries were the Idea factory's PSP titles Atelier Elkrone: Dear for Otomate and Amen Noir Portable, in11th and 19th place respectively.
Hardware sales fared little better, with every format except for the Dsi LL declining from last week's figures. The PlayStation Vita continues to shed sales, falling from 8,931 units to 8,250 units.
The full software chart, with life-to-date sales in parentheses, is below:
1. [PSP] 2nd Super Robot Wars Z Saisei Volume (Namco Bandai, 04/05/12) - 34,403 (299,842)
2. [3DS] Kingdom Hearts 3D: Dream Drop Distance (Square Enix, 03/29/12) - 20,977 (276,788)
3. [3DS] Super Mario 3D Land (Nintendo, 11/03/11) - 18,119 (1,504,812)
4. [PSP] Professional Baseball Spirits 2012 (Konami, 03/29/12) - 17,037 (104,086)
5. [3DS] Kid Icarus: Uprising (Nintendo, 03/22/12) - 15,228 (220,643)
6. [3DS] Monster Hunter Tri G (Capcom, 12/10/11) - 15,047 (1,390,226)
7. [PS3] Professional Baseball Spirits 2012 (Konami, 03/29/12) - 14,485 (131,804)
8. [3DS] Mario Kart 7 (Nintendo, 12/01/11) - 12,212 (1,649,867)
9. [NDS] Pokemon Conquest (Pokemon Company, 03/17/12) - 10,377 (295,974)
10. [3DS] Mario & Sonic at the London Olympics (Nintendo, 03/01/12) - 8,254 (131,222)
11. [PSP] Atelier Elkrone: Dear for Otomate (Idea Factory, 04/12/12) - 8,012 (New)
12. [3DS] Harvest Moon: The Land's Origin (Marvelous AQL, 02/23/12) - 4,574 (165,182)
13. [Wii] Wii Sports Resort (Nintendo, 11/11/10) - 4,243 (914,691)
14. [PSP] Monster Hunter Portable 3rd PSP the Best (Capcom, 09/22/11) - 3,658 (236,467)
15. [PS3] Devil May Cry HD Collection (Capcom, 03/22/12) - 3,641 (65,245)
16. [Wii] Mario Kart Wii (Nintendo, 04/10/08) - 3,505 (3,546,938)
17. [Wii] Wii Party (Nintendo, 07/08/10) - 3,446 (2,328,169)
18. [3DS] Hatsune Miku and Future Stars Project Mirai (Sega, 03/08/12) - 3,392 (132,689)
19. [PSP] Amen Noir Portable (Idea Factory, 04/12/12) - 3,254 (New)
The full hardware chart, with last week's sales in parentheses, is below:
1. 3DS - 63,796 (72,115)
2. PS3 - 17,765 (19,370)
3. PSP - 13,166 (14,804)
4. PSV - 8,250 (8,931)
5. Wii - 6,837 (7,099)
6. 360 - 1,373 (3,764)
7. PS2 - 1,212 (1,355)
8. DSi LL - 800 (793)
9. DSi - 633 (743)