Visit Digital Dragons next month to meet leading Polish and global game developers
The conference will take place May 16 - 17 in Kraków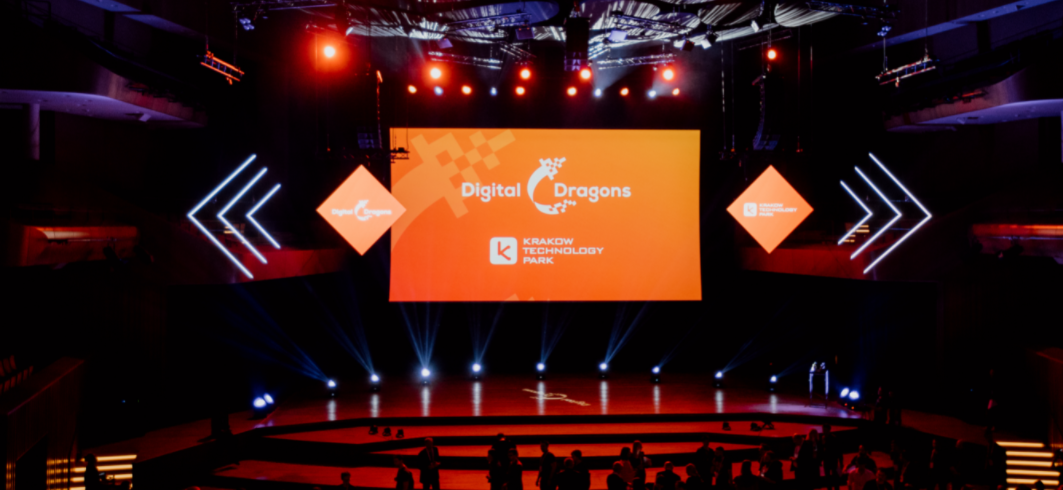 The Digital Dragons Conference is back, with an in-person event taking place Monday, May 16 - Tuesday, May 17 at ICE Kraków Congress Centre. Tickets are on sale now.
The leading industry event has been growing steadily over the last ten years, and attracted 320 publishers, producers and developers. Not only do attendees get to meet local developers such as Techland, CD PROJEKT RED, People Can Fly, 11 bit Studios, Huuuge Games and Flying Wild Hog, but also global developers such as Infinity Ward and Third Kind Games.
The event brings in visitors from around the world, including the AAA teams, indie developers, publishers, investors and leading media outlets.
This year's event returns to the offline format at the ICE Kraków Congress Centre, which is one of the best conference venues in Poland with a view on Wawel Castle. Additionally, some of the lectures will be streamed online. There will be additional opportunities for online meetings for business attendees.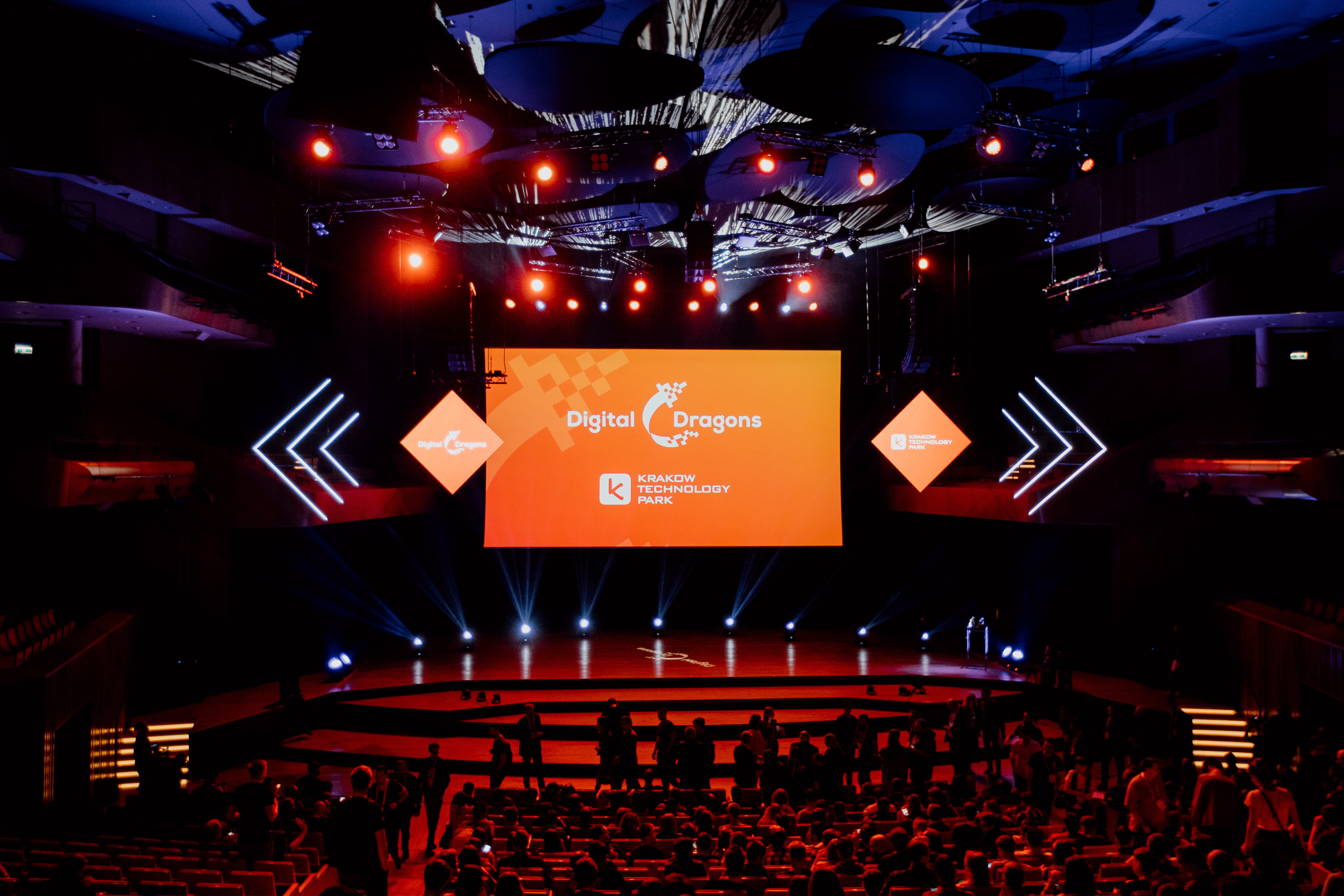 The anniversary edition will include such highlights as: Indie Showcase, Digital Dragons Awards Gala, Expo, Digital Dragons Arena and Business Networking Zone both online and offline. Tickets are on sale here.
What to expect?
Game dev stars at your fingertips
Take part in lectures held by leading developers and producers. Meet the creative director of People Can Fly New York, Roland Lesterlin, who worked at the publishing wing of Atari, as game director for Avalanche Studios and creative director at Defiant Studios. As well as Michał Januszewski, who has been part of CD PROJEKT RED since 2013, and helped build the world of The Witcher 3: Wild Hunt and its expansion packs before switching to Cyberpunk 2077. Get first-hand expertise from many more industry professionals who will shed light on the projects they have been developing.
The organizers have planned six thematic tracks: Game Design, Business & Marketing, Art in Games, Programming & Technology, Team Management, Mobile & F2P.
"A new feature of this year's conference is the emphasis on greater interaction with the audience, so there will be more Q&A sessions planned and opportunities to ask questions," says Błażej Grygiel, Program Manager at Digital Dragons "The programme will include interviews with key speakers and round tables."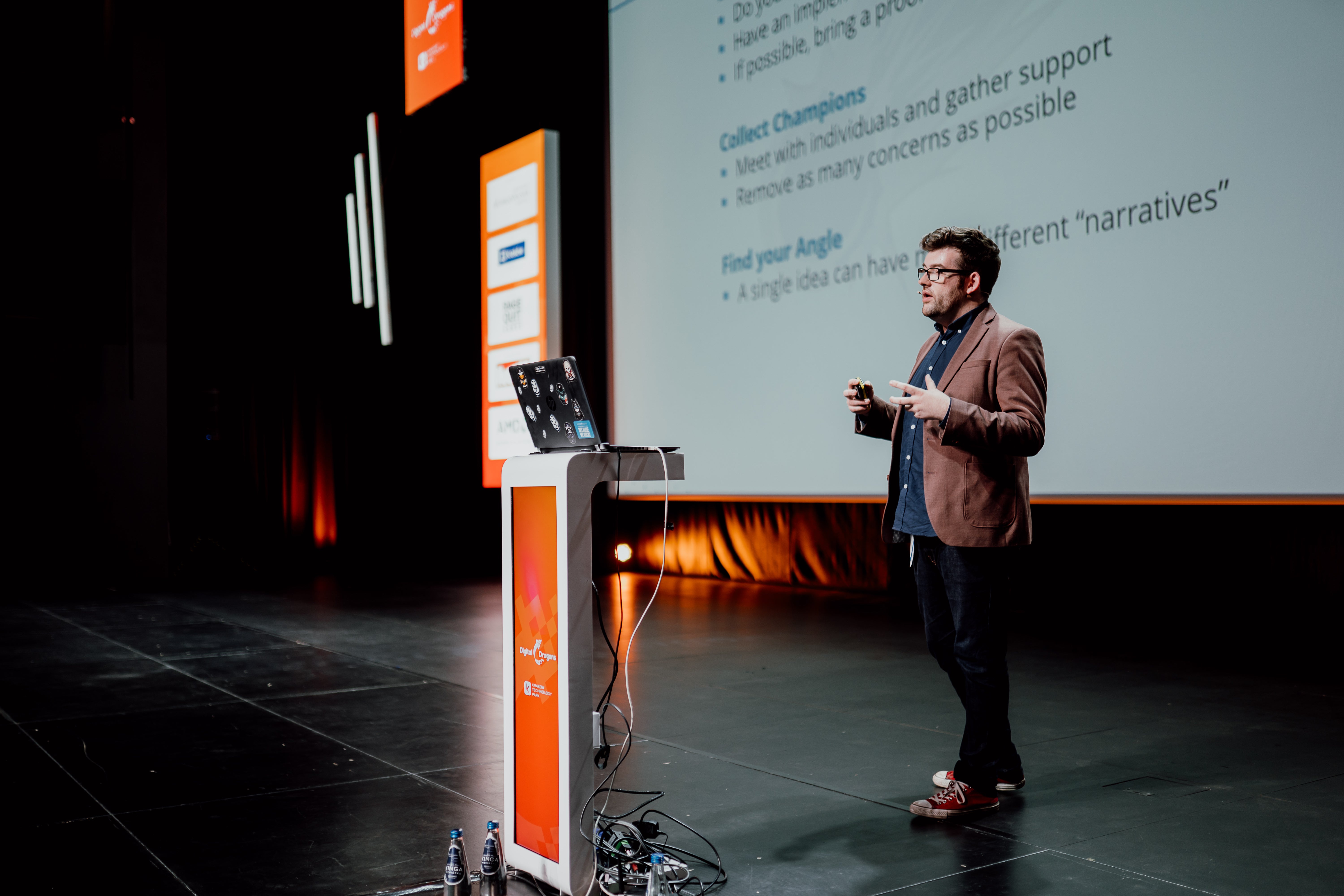 Business Networking Zone will be available online on the PINE platform on Thursday, May 12 - Friday, May 13, and offline during the Conference. Business meetings can be arranged by developers looking for financing for their projects, as well as by investors, publishers and distributors.
"Despite the presence of big players and its B2B character, we try to make Digital Dragons a chill event," says Jacek Wandzel, Indie Games & Digital Dragons Awards Coordinator. "We want this to be a place where no one should feel awkward or overwhelmed when approaching someone for an interview, chat or when sitting down with a developer to play their game."
Upcoming indie wonders. Be the first one to see the best upcoming indie games from the region. Indie Showcase is a unique opportunity to discover the hidden gems from Central and Eastern Europe. 40 games will be presented on site during the event. A jury of experts and attendees will then award the Top Three. Previous winners include Carrion by Phobia Games and Ghostrunner by One More Level. The competition's history shows that some Indie Showcase winners go on to win the prestigious Digital Dragons Awards (more on that in a moment). This was the case of Ghostrunner, which won the Indie Celebration 2020 and a year later became the Best Polish Game.
"We want this to be a place where no one should feel awkward or overwhelmed"

Jacek Wandzel, Digital Dragons
More than Poland. Digital Dragons is a window to a regional industry. Best indie developers from Czech Republic, Slovakia, Serbia, Romania and Lithuania will be at your reach, presenting their games in a dedicated zone.
Digital Dragons Awards Gala. An intensely exciting element of Digital Dragons is the reveal of last year's best games. The Digital Dragons Awards given out during the Gala are prizes that the entire Polish industry is voting on. The nominations are done via democratic process and it's the creatives themselves who participate. The gala attracts the media and is a show in itself.
New talent from all over the world. During Digital Dragons Arena, young studios from all over the world will be pitching their projects in front of investors and publishers. Join and see the trends among young game development companies.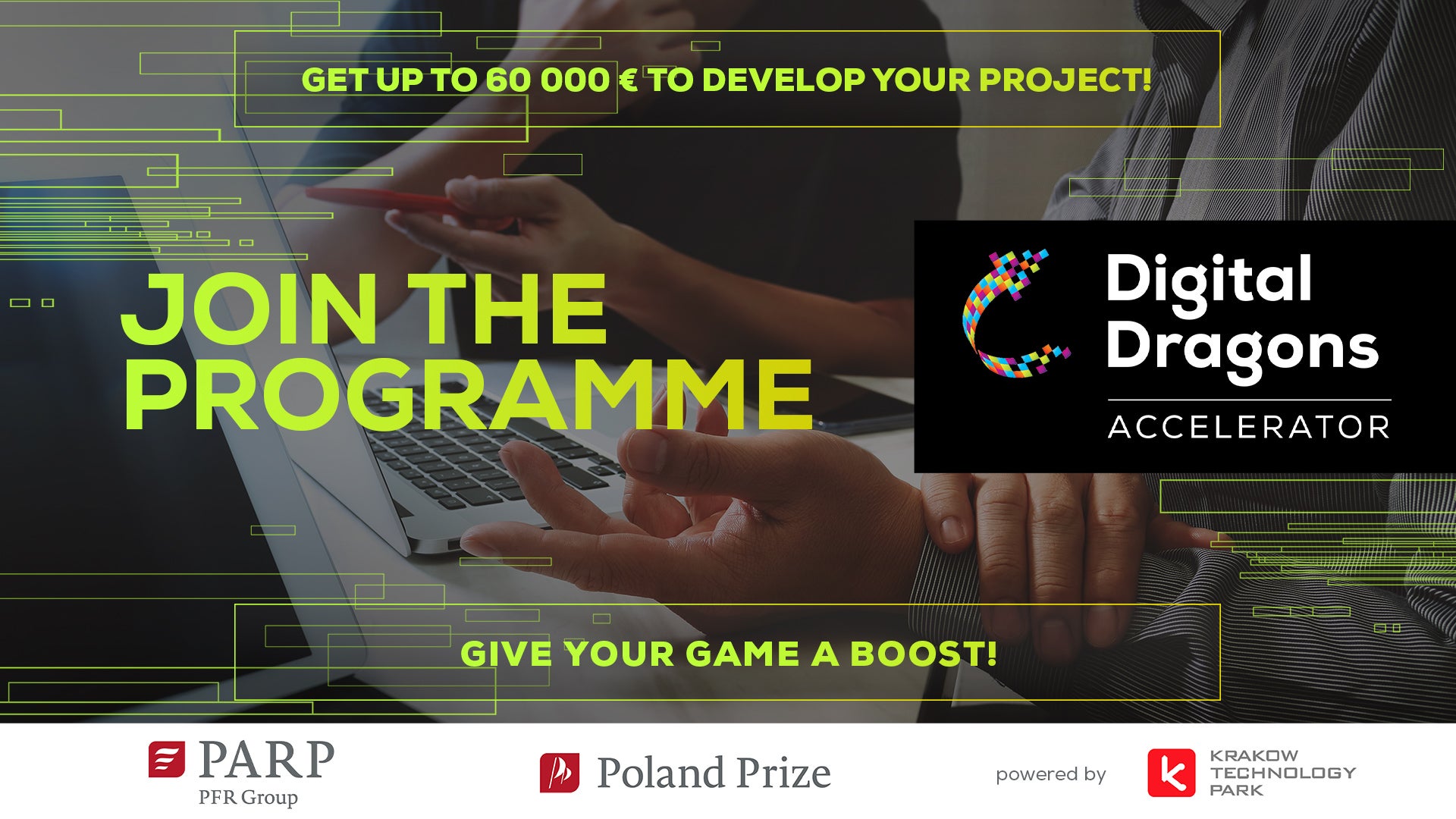 Are you running a young game studio and looking for an investor or a publisher? Present your game or studio to publishers and investors from around the world at the first Digital Dragons game dev marketplace organized as a part of Digital Dragons Conference 2022.
Excellent atmosphere, food, beverages, music and shows. Brett Makendoski (ex-Destructoid) called Digital Dragons "a Polish GDC with more spirit". You can meet game development's cream of the crop here in Kraków, whether it's at the conference venue overlooking the Wawel Royal Castle, or other locations in the hip old Jewish district of Kazimierz, which is where other networking events will take place. The party will also be held in a 19th-century fort.
VIP event. Take a breath along with other VIP attendees including key speakers, publishers, investors and acclaimed developers. Join the VIP event in a unique environment in the heart of Kraków.
Visit Kraków and additional attractions. The capital of the Małopolska Region is one of the most beautiful cities in Europe, where tradition harmoniously blends with modernity. Many museums, landmarks, theatres and galleries invite tourists, who never complain about a lack of things to do.