Video: Microsoft demos IllumiRoom off-screen projections
Kinect and projector display motion and images around the TV screen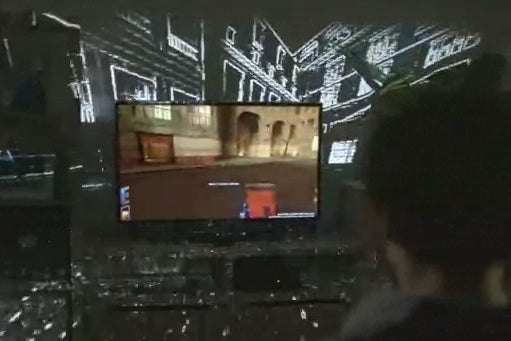 Microsoft Research has shown off the IllumiRoom system at CES - a proof-of-concept designed to project movement and colour around the living room and enhance the entertainment experience.
"Our system uses the appearance and the geometry of the room (captured by Kinect) to adapt the projected visuals in real-time without any need to custom pre-process the graphics," said the research team.
According to the developers, "our system can change the appearance of the room, induce apparent motion, extend the field of view, and enable entirely new game experiences."
Watch the video below, captured live with no post production.