Vicarious Visions founders depart studio
Karthik and Guha Bala leave 11 years after Activision sale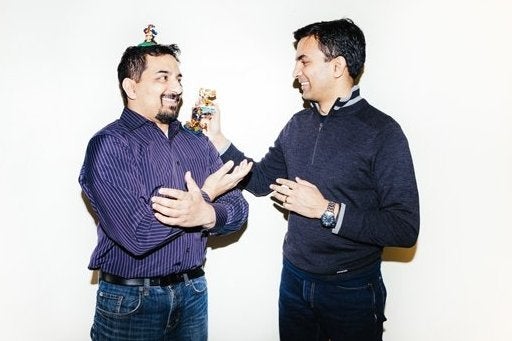 Vicarious Visions founders Karthik and Guha Bala have left the company after 25 years. The New York studio has been part of Activision since 2005.
"It's been amazing to see the growth, especially during the past 11 years as part of Activision," said Guha Bala in a statement to Times Union.
"We look forward to the success which lies ahead for Vicarious Visions under new leadership and thank Activision for celebrating and supporting all that we have accomplished together. Now it's time for the two of us to begin a new adventure."
The brothers will be replaced for now by David Nathanielsz and Jennifer O'Neal, executive producers at Vicarious Visions.
The studio's most recent game was Skylanders: SuperChargers last year, it's also worked on Guitar Hero titles for Nintendo devices and iOS and Marvel: Ultimate Alliance 2.
"Guha and Karthik created something very special with Vicarious Visions that has brought joy to millions of people," added Activision CEO Eric Hirshberg.
"They have been wonderful members of the Activision family, and we look forward to seeing what they do next."