Vicarious PR expands to publishing with new label
First title from Vicarious Publishing will be My Beautiful Paper Smile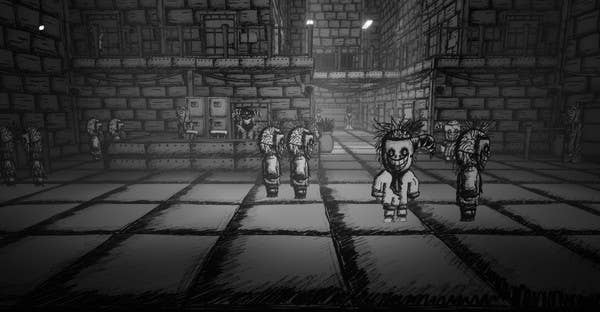 Gaming PR firm Vicarious PR has announced it will enter games publishing with new label, Vicarious Publishing.
The label's first project will be My Beautiful Paper Smile, a chapter-based psychological horror title that is the first major project from solo developer Two Star Games. Vicarious will handle PR, marketing, and financial support for the title.
"Our expansion into publishing feels like a natural extension of what we already do on the agency side," said Vicarious CEO Michael Brown. "We have spent years marketing and promoting video games, helping indie developers in particular with business development and helping them self-publish. We feel by having a publishing label we can further help developers reach the marketplace and craft a label that stands for delivering fun high-quality titles.
"In some senses, we are competing with other publishers, but for us, we don't really look at it that way. For us, our publishing label is about what we want to create. We don't look to others to see what we should be doing, instead, we look at what kind of label we want to be, what kind of games we want to make and play. We are not trying to be like other great companies, we are trying to be our own company that stands behind creating a library of high-quality games that people enjoy playing."