Vancouver Film School awards 4th Women in Games Scholarship
Norway's Kristina Soltvedt Wiik wins coveted educational award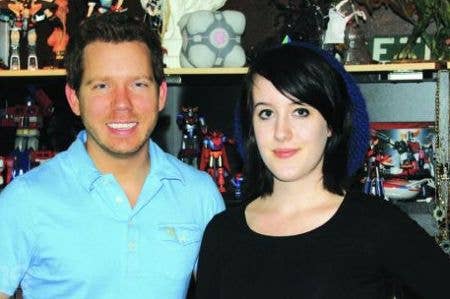 Vancouver Film School has awarded its fourth Women in Games scholarship to Norway's Kristina Soltvedt Wiik.
Wiik will receive a fully paid scholarship to the institution's well respected one year Game Design program.
Currently, Wiik works as a full-time journalist for Game Reactor magazine, but also produces game gaming fiction in her spare time, with aspirations to move into full-time narrative designs for games.
"As always, I am extremely impressed with the quality of applications for the Women in Games Scholarship" said course leader Dave Warfield, Head of Game Design at VFS.
"Our past winners have proven to be exceptional students and already are making a positive impact in the game industry as designers. With what I have seen from our latest winner, the future of gaming looks very promising!"
The scholarship's three previous winners have all gone on to secure industry jobs around the US.
"My initial reaction to receiving the Women in Games Scholarship was disbelief," added Wiik.
"It is a tremendous privilege to be awarded such a coveted scholarship and I can't help but be excited at the possibility of realizing my dreams. I'm really looking forward to the year ahead of me, and the ensuing opportunities that VFS will surely offer."