Valve to advise indie developers at GI Live: Online
Ian Livingstone and Hiro Capital also to host an indie dev roundtable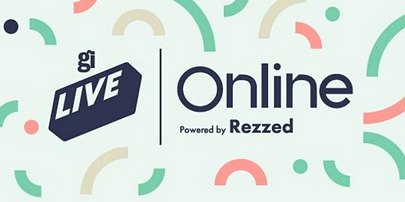 Two major roundtables and a new speaker have been added to the GI Live: Online schedule.
GI Live: Online is the new indie developer business event from the teams behind GamesIndustry.biz and EGX Rezzed. It takes place via Discord and MeetToMatch over Wednesday, April 14th and Friday, April 16th between 9:30am - 8pm UK time.
Valve will be speaking with a group of indie devs at the event to offer advice on how to make the most of Steam. Meanwhile, industry legend Ian Livingstone CBE has joined the line-up with Hiro Capital, and will offer guidance and information for studios on investment.
Finally, LEGO Ventures has joined the event, with the firm's managing director of Digital Play, Rob Lowe, set to deliver a talk.
The new additions join a number of specialist roundtables that are exclusive to paid ticket holders. Other roundtables include those from Xbox, Kickstarter, Kowloon Nights, London Venture Partners and Transcend Fund. Tickets for developers, publishers and investors cost $50 + VAT, and can be purchased through here.
The ticket price will get you access to Discord where the roundtables take place, and they'll also get you entry to our MeetToMatch meeting system and showcase. A number of new publishers and investors will be connecting with developers via the system, including Dear Villagers, Graffiti Games, Miniclip, Playtonic Friends, Private Division, Snail Games USA, Sold Out and Those Awesome Guys.
Other companies set to join us include Bandai Namco, Behaviour Interactive, Devolver Digital, Digital Extremes, EA Originals, Fundamentally Games, Galaxy Interactive, Gearbox Publishing, Humble Bundle, Kickstarter, Kwalee, LEGO Ventures, London Venture Partners, Makers Fund, Microsoft ID@Xbox, SEGA, Sony PlayStation, Team17, Triple Dragon, Twitch and Ubisoft.
Alongside the roundtables and the meetings, we will also have special industry guests join in the Discord. We'll be announcing those in the coming days.
LEGO Ventures is one of four confirmed talks for the event. The other three keynote speakers are industry veterans Guha Bala (Velan Studios), Hakan Abrak (IO Interactive) and Helen Chiang (Minecraft). All talks are free-to-view.
"GI Live is a highlight of the gaming industry year, and we at LEGO Ventures are excited to meet any gaming studios who are building awesome creative play experiences," says LEGO Ventures' Rob Lowe.
On Thursday, April 15th we will also be holding our Indie Publishing Awards, which you can read more about through here.
To book tickets, click here. Developers can also buy an add-on that will get their games promoted by GamesIndustry.biz, via a website promotional feature highlighting games to watch, and an email to all investors and publishers on games to check out during the event.
Sponsors for the event include Creative England, Renaissance PR and LEGO Ventures. For sponsorship enquiries, contact Charlotte.Nangle@Gamesindustry.biz.