Valve releases Steam Machine prototype specs
Test unit will be high-performance, finished products to show more diversity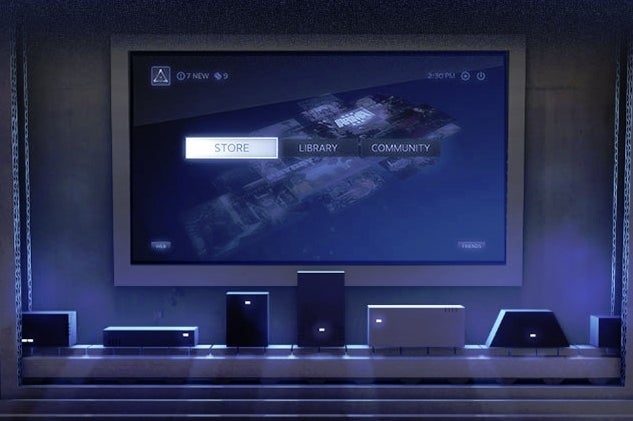 Valve has released the specs for the 300 prototype Steam Machine units it intends to ship to testers before the actual product launch next year.
For the initial prototype Valve chose to aim high, assembling a high-end spec from off-the-shelf PC parts. The company cites two upsides to this approach: first, the spec will be easily upgradable should users want to make improvements, and second, any member of the Steam community will be able to replicate the spec if they so choose.
"Valve didn't set out to create our own prototype hardware just for the sake of going it alone - we wanted to accomplish some specific design goals that in the past others weren't yet tackling," the company said in a statement. "One of them was to combine high-end power with a living-room-friendly form factor. Another was to help us test living-room scenarios on a box that's as open as possible."
The Steam Machine prototype units will ship with the following components:
GPU: some units with Nvidia Titan, some GTX780, some GTX760, and some GTX660
CPU: some boxes with Intel i7-4770, some i5-4570, and some i3
RAM: 16GB DDR3-1600 (CPU), 3GB GDDR5 (GPU)
Storage: 1TB/8GB Hybrid SSHD
Power Supply: Internal 450w 80Plus Gold
Dimensions: approx. 12 x 12.4 x 2.9 in high
Valve is working with an undisclosed number of hardware partners on the Steam Machines concept, some of which will be producing high-performance units like the prototype, and others that will be working towards other goals - like smaller form factors, less operational noise, or a lower price point.
"As we talked about last week, the Steam Machines available for sale next year will be made by a variety of companies. Some of those companies will be capable of meeting the demands of lots of Steam users very quickly, some will be more specialized and lower volume. The hardware specs of each of those machines will differ, in many cases substantially, from our prototype."
Valve will provide more details in how it intends to educate customers on the differences between the various iterations of Steam Machines in the future.