Valve refunding Earth: Year 2066 customers
Early Access game pulled from sale on Steam for dishonest marketing tactics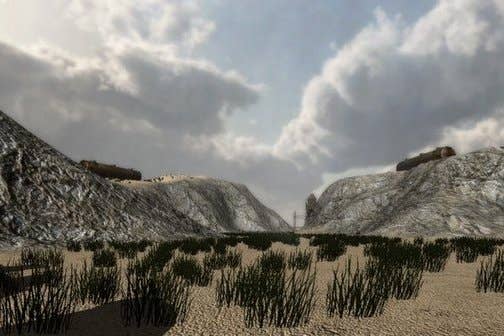 Valve has halted Steam sales of the Early Access game Earth: Year 2066 and offered customers who purchased the game full refunds.
"On Steam, developers make their own decisions about promotion, features, pricing and publication," a Valve representative said on the game's community page. "However, Steam does require honesty from developers in the marketing of their games."
Earth: Year 2066 successfully made it through Steam's community-driven Greenlight process, but it quickly ran into criticism when it launched on Early Access. A Reddit poster detailed a number of troubling actions apparently taken by the game's developer, and sites like The Escapist and GameSpot took issue with the game's stage of development, suggesting it wasn't meeting an acceptable threshold even for an Early Access title.
On the game's Steam page, the developer described Earth: Year 2066 as "a first person sci-fi apocalyptic open-world game where your main aim is to survive. Set in post-apocalyptic future, you take on the role as a survivor of a nuclear war between USA and China. You became a mutant because of radiation. You need to get to the safe place, called 'GOD'S HOUSE' to survive. Dangerous journey is waiting for you. Earth: Year 2066 is inspired by Half-Life and Fallout."
Valve has pulled games from Steam after customer outrage before. In late 2012, Valve removed Hammerpoint Interactive's The War Z from the store, saying it went up for sale prematurely. While the Valve statement didn't specify deceptive marketing as the reason, players had loudly complained about promised features that were not present in the game. The War Z was eventually added back to the Steam store two months later.