Valve launches Steam VR beta
Online service now available to use with VR headsets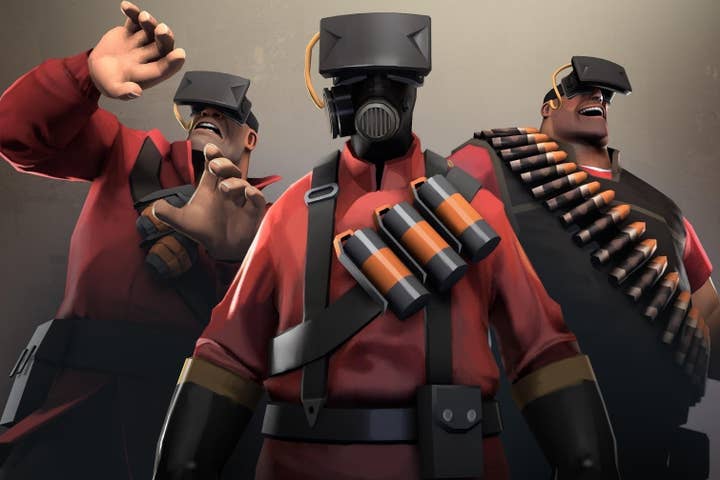 Valve's push to bring its Steam service to as many platforms as possible continues apace, and its latest target is virtual reality.
Yesterday, Valve's Joe Ludwig posted instructions on how any Steam user with a VR headset, most obviously Oculus Rift, can engage the service in Big Picture mode. Ludwig's post invited the community to give their feedback, so the feature may still be some way from completion. However, it will offer Steam's users a way of navigating its services and their game libraries without removing any head-mounted display.
There are no official videos currently available, but YouTube users have already started releasing their own - like the one below from "candlejac".
Michael Abrash - who authored a blog post describing the obstacles in the way of VR just over a year ago - is due to show Valve's own VR headset prototype at Steam Dev Days, which starts today in Seattle.
As such, it isn't yet clear how far along Valve is in developing its own hardware, but the company is clearly aware of the current enthusiasm for bringing a more refined take on virtual reality to market - largely thanks to the efforts of Oculus VR, which recently received a huge amount of new funding.
Last year, two Valve employees left the company to form castAR. Prior to that, Oculus had successfully tempted Valve's staff to join its VR revolution. But the relationship between the two companies is apparently strong. Valve was adding support for Oculus Rift as early as March last year.