Vaizey praises UK games investment at Creative Content Summit
Minster for DCMS highlights Creative Assembly and Activision Leeds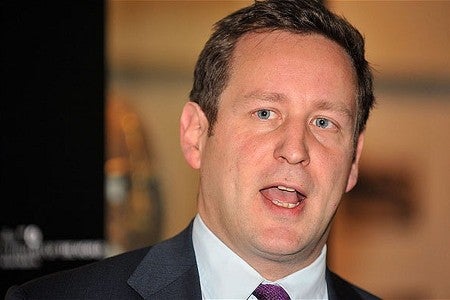 Ed Vaizey, minister for the Department of Culture, Media and Sport, has praised external investment in the UK video games industry during a speech at the Creative Content Summit.
Speaking at the event, Vaizey highlighted the investment by SEGA in Creative Assembly's studio in Horsham, Sussex, and Activision's new mobile studio in Leeds. Vaizey's thoughts were also echoed in a later press release from the DCMS discussing UK business.
"SEGA, the Tokyo-based multinational games producer is investing millions of pounds in one of its UK subsidiaries, The Creative Assembly, to open an additional development facility in Horsham and deliver four major products over the next four years," reads the statement.
"This investment will build on The Creative Assembly's growth of over 50 per cent in the last two years. With the release of its widely-anticipated Total War: Rome 2 and another game based on 20th Century Fox's famous Alien intellectual property, plus other as yet unannounced titles to be released over the next four years, The Creative Assembly will contribute hundreds of millions of pounds to the UK economy and create many new jobs.
"Activision Blizzard, Inc. (headquartered in Santa Monica, California) - a worldwide online, PC, console, handheld and mobile game publisher - has chosen to set up its new mobile studio in Leeds in order to attract some of the world's top handheld and console game development talent, which resides in the UK.
"The investment in the new Leeds studio facility is part of a multi-million pound investment programme in the UK for Activision, with the objective of driving continued growth and expansion over the next few years. The Leeds studio will have the opportunity to work on some of the world's most successful game franchises and be a great example of how the interactive entertainment industry can continue to evolve through smartphone and tablet games."
The Creative Content summit has examined all of the UK's creative industries, with games being represented by Ian Livingstone OBE and Sir Howard Stringer of Sony.