V&A appoints Game Designer in Residence
Sophia George of Swallowtail Games takes role at museum of art and design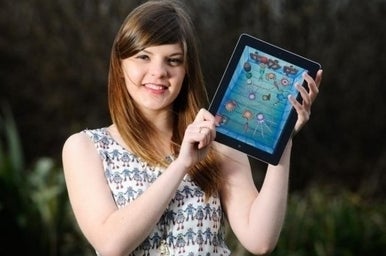 The V&A museum has selected its first ever Game Designer in Residence, Sophia George of Swallowtail Games. After winning a BAFTA Ones to Watch Award in 2012 she released iOS title Tick Tock Toys.
"To be appointed as the first ever V&A Game Designer in Residence is a dream come true and an incredible recognition of everything I've worked so hard for - from Dare to be Digital, to winning a BAFTA, to releasing Tick Tock Toys," said George.
"Computer games are an incredible artistic and creative medium that's often overlooked, despite them blending elements of many traditional practices - including pure art, animation, character design, architectural design, music and much more. The V&A is leading the way by embracing computer games as a creative activity and by opening up its collection for interpretation by a game designer. It's a huge challenge, but one I absolutely can't wait to get started on."
Her new role, which starts in October, will focus on research in the Britain 1500-1900 galleries at the museum, and around a third of her time will be spent sharing her work with the public. After 6 months she'll work at Abertay University in Dundee creating games. George will receive help from a range of mentors, as well as studio space and some financial support.
"Sophia George is an outstanding choice for this innovative new opportunity for designers," added director of V&A at Dundee Philip Long.
"We are delighted to be able offer her the combined experience of working within V&A, among the rich heritage of its art and design collections, and in Dundee where she will be supported by the expertise of Abertay's digital design staff. The outcome is sure to be exciting!"