$500 Million in US mobile virtual goods expected in 2012
Social games are going mobile, and virtual good sales are expected to zoom this year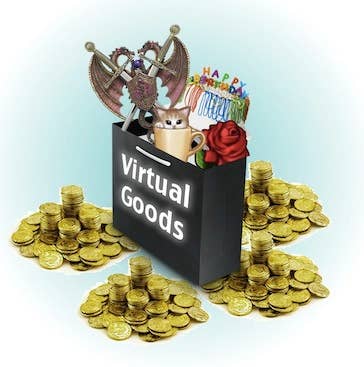 A new report being released today targets mobile virtual goods sales to hit $500 million in the US, up from $350 million in 2011. The report, Inside Virtual Goods, covers spending and usage patterns in the mobile gaming market in 2012. The amount of virtual goods sold in mobile social games is still well behind the $2.9 billion expected from virtual goods sales in online social games (on Facebook and elsewhere), but it's growing rapidly.
"Mobile is still hitting its stride," said Justin Smith, founder of Inside Network, in an interview with VentureBeat. "Social network games are growing more slowly, but they are still growing."
Smith noted that players who actively purchase virtual goods on mobile are not the same demographic as virtual goods buyers on Facebook; the social gaming audience on Facebook is older and has a greater chance to be female. Few of the most popular games on Facebook have crossed into mobile, which may account for the audience differences. "An interesting challenge is how to make an app that is relevant in both realms," Smith said.