US game spending up 42% in January, says NPD
Americans put a record $4.71 billion toward gaming to start the year as Call of Duty continues to top charts, Cyberpunk 2077 sales slide in second month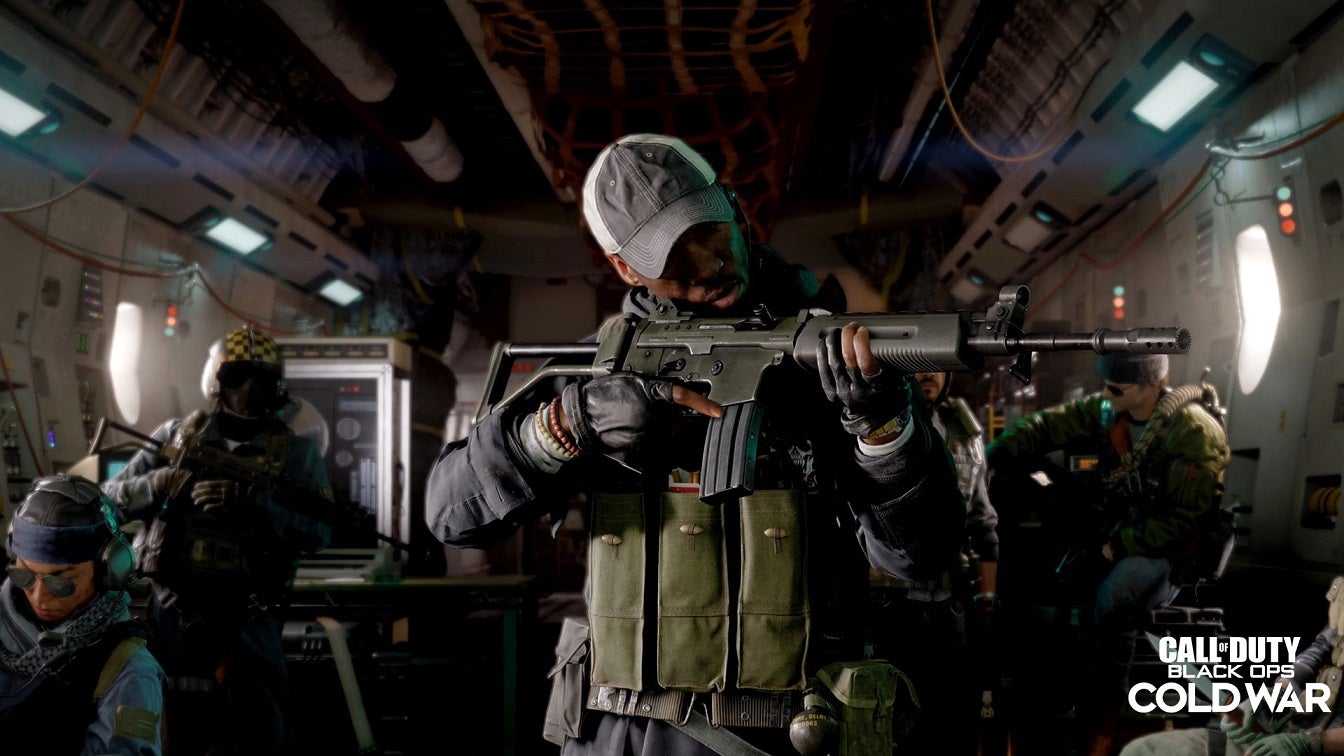 Americans spent more on games to start 2021 than in any previous January, according to the industry tracking NPD Group.
NPD today reported that US consumers combined to spend $4.71 billion on games last month, up 42% year-over-year.
Hardware had the largest relative gains, up 144% year-over-year to $319 million thanks to the launch of new consoles and the continued strength of the Nintendo Switch.
The Switch was the best-selling console in terms of systems sold last month, but the pricier PlayStation 5 took the top spot when looking at the dollar sales total.
The Switch's unit sales were the highest seen in January since the Wii in 2010, while the PS5's dollar total was the largest since the Wii in 2009.
Spending on game content across console, mobile, PC, cloud, and subscription services was up 36% to $4.17 billion.
The full game sales charts saw little movement, with no new releases cracking the top 20 and Call of Duty: Black Ops Cold War retaining the top spot for the third straight month.
Despite only launching in November, Black Ops Cold War is already the 20th best-selling game in terms of lifetime dollar sales since the NPD began tracking the numbers in 1995.
The most notable movement on the charts was Cyberpunk 2077, which had performance issues significant enough that the game was pulled from sale on the PlayStation Store and prompted multiple apologies from -- and lawsuits against -- developer CD Projekt Red.
Half the games in December's top 10 best-sellers improved their ranking in January and none of them slid more than four spots except for Cyberpunk 2077 (digital sales excluded), which fell from second overall to 18th.
The remaining segment of the market, accessories, saw spending up 73% to $222 million, with PS5 Dual Sense pads the best-selling peripheral of the month.
Here are the US Top 20 (based on dollar sales) for the period between January 3 and January 30, 2021, courtesy of The NPD Group:
| Last Month | This Month | Title |
| --- | --- | --- |
| 1 | 1 | Call of Duty: Black Ops Cold War |
| 3 | 2 | Assassin's Creed Valhalla |
| 4 | 3 | Marvel's Spider-Man: Miles Morales |
| 5 | 4 | Madden NFL 21 |
| 6 | 5 | Animal Crossing: New Horizons* |
| 7 | 6 | Mario Kart 8: Deluxe* |
| 19 | 7 | Ring Fit Adventure |
| 26 | 8 | Call of Duty: Modern Warfare |
| 11 | 9 | Super Smash Bros. Ultimate* |
| 8 | 10 | NBA 2K21* |
| 10 | 11 | Super Mario 3D All-Stars* |
| 14 | 12 | FIFA 21 |
| 9 | 13 | Immortals: Fenyx Rising |
| 20 | 14 | Mortal Kombat 11 |
| 12 | 15 | Just Dance 2021 |
| 17 | 16 | The Legend of Zelda: Breath of the Wild* |
| 31 | 17 | Minecraft: PlayStation 4 Edition |
| 2 | 18 | Cyberpunk 2077* |
| 18 | 19 | Super Mario Party* |
| 40 | 20 | UFC 4 |
*Digital sales not included