US Department of State releases educational game
Trace Effects designed to improve language skills and knowledge of American culture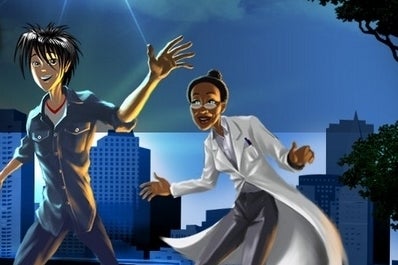 The U.S. Department of State has joined forces with interactive marketing agency The SuperGroup to release its first game, Trace Effects, which aims to teach 12 - 16 year olds both American culture and better English.
"To make language learning effective for the new generation of international students, an enjoyable, and robust environment is needed - one where they can interact with virtual characters, and learn from 'real life' situations," said Brad Lewis of The SuperGroup, which has also worked with Disney, Coca-Cola and Johnson & Johnson.
"This interactive experience allows students to learn English communicatively, and, equally important, to learn about American culture through an educational process that feels natural, not artificial."
The free browser game is available now online and on mobile phones, comes with an array of supporting materials for teachers and was tested in Peru, Columbia, and Indonesia.
The game was developed as part of the US governments plans to encourage federal agencies to use games to educate and inform people about important issues. President Obama has also launched an Educate to Innovate programme to encourage more students to explore the subjects of science, technology, engineering, and mathematics.