US Department of Education awards $900k to Schell Games for VR education
Grant from Small Business Innovation Research program will assist with development of HistoryMakerVR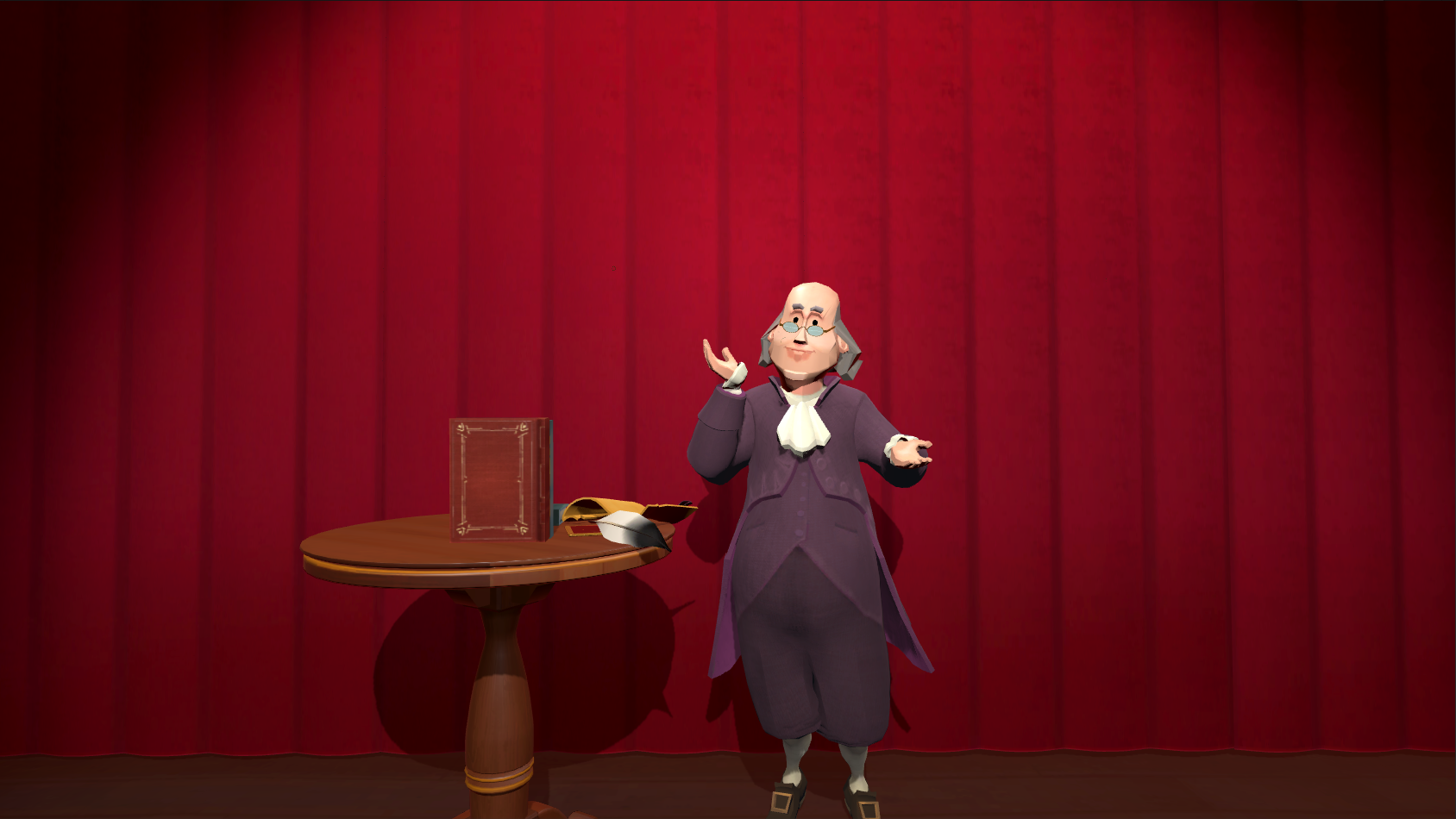 The United States Department of Education has awarded a grant of $900,000 to Pittsburgh-based development studio Schell Games to further work on its content creation program, HistoryMaker VR.
The grant comes from the Small Business Innovation Research program at the Institute of Education Sciences, with Schell Games being one of eight companies offered the Phase II grant in 2019. Previously, Schell Games was offered the Phase I grant in 2018, and has also been awarded the same grants for titles such as Happy Atoms and HoloLAB Champions.
Funds will be used to continue development of HistoryMaker VR, a tool targeted to middle school students that lets them embody and interact as historical characters, acting out scenes from history using props specific to that era. Plans include adding additional character capabilities, presentation options, and other new features.
The app is being developed for more classroom-affordable, untethered, all-in-one VR hardware, such as the Oculus Quest.
"The most recently published National Assessment of Educational Progress report (NAEP, 2014) cites only 18 percent and 23 percent of 8th-grade students performed at or above the proficient level in U.S. history and civics, respectively," said Schell Games CEO Jesse Schell. "What's more, students commonly report they find history to be boring and they lack motivation to understand or remember the content. The generous grant from the IES coupled with the talented HistoryMaker VR development team could play a significant role in helping those numbers climb in the near future by offering students an entertaining way to learn about the past."