Upstart tablet aims high
The unu is an Android tablet, a smart TV and a gaming console at a competitive price, but is that enough to succeed?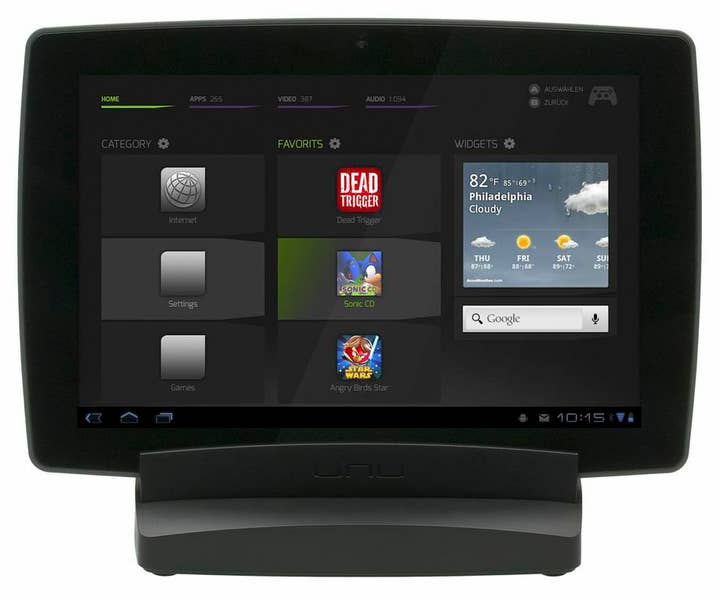 The tablet market continues to grow at an amazing rate with recent IDC estimates putting it at an annual growth rate of over 27 percent, with 227 million tablets expected to ship in 2013. IDC expects the tablet market to grow by almost 80 percent over the next four years. The fourth quarter of this year will see more tablets shipped than PCs, and this will occur on an annual basis by 2015.
Apple's iPad continues to dominate the market (with new models expected to be introduced soon), but Samsung, Amazon, Google and others present a growing challenge. For the most part, though, the feature set of tablets is quite similar - a touchscreen, a variety of sensors, front and back cameras, and perhaps a slot for a memory expansion card or HDMI out in some cases.
One new entrant in the tablet market aims to shake up that model. German game peripherals maker Sunflex is introducing the unu tablet this fall as a combination of a tablet, a smart TV, and a gaming console. The [a]list daily spoke with Nicki Repenning, vice president of business development about the unu tablet.
Check out the full feature on our sister site the [a]list daily.