Unity's David Helgason joins UK studio Lockwood Publishing
Meet the developer that gave its team £140,000 last quarter
There's a chance you've never heard of Lockwood Publishing.
The UK publisher and developer is known for its online social virtual world simulation mobile game Avakin Life, which is starting to generate significant returns. Over the last 12 months, the game has doubled its monthly revenues and just posted its first month with over $1 million in revenue. It has 2.5 million monthly active users, and its daily active users are between 300,000 and 400,000 at weekends. Both almost double what it achieved the year before.
And now it's just added a major new name to its team in the form of a high profile investor and board member - Unity co-founder and former CEO David Helgason.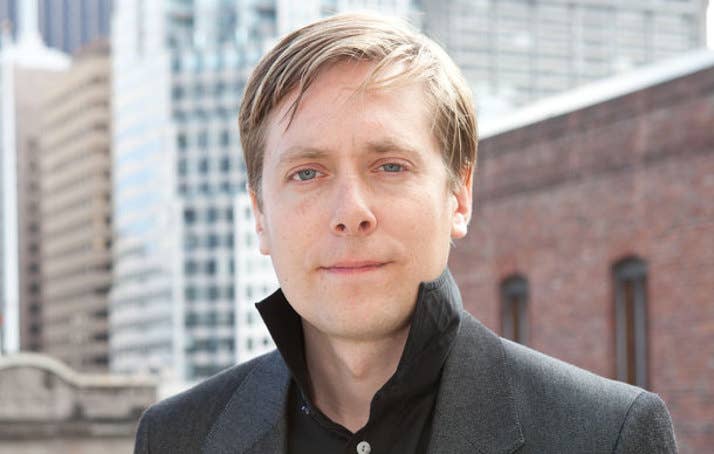 "I can't think of a better person to join our board," says Lockwood CEO Halli Bjornsson. "He's built up a multi-billion dollar company from nothing and is hugely respected in the industry as a visionary and someone who's achieved amazing things. He's giving us a lot of guidance on scaling up the business. It's also been a great acknowledgement for our team that he wants to be involved."
Helgason adds: "I have been following Halli and his team at Lockwood for a several years and was impressed with how with no investment and being totally new to mobile they managed to create such a successful and fast growing business. Avakin has huge potential and I'm excited to be a part of the journey with them."
That's just one of the significant changes taking place at Lockwood. The team from Nottingham is also expanding rapidly, and has opened a new studio in Leamington led by Modern Dream founder Ollie Clarke.
"Leamington has a considerably bigger talent pool than Nottingham," acknowledges CEO Halli Bjornsson. "It's also very close so seems like an ideal location. We are in particular looking for people who have a depth of knowledge from console and PC, with perhaps a bit of experience of mobile on top. A lot of the stuff we are planning and working on really benefits from that kind of knowledge of 3D game dev which is obviously an emerging format on mobile."
Bjornsson says the team has quite an ambitious roadmap for Avakin Life, including a number of new games to play within the virtual world.
"To start with we'll focus on some casual social and multiplayer games that would make sense within a 3D avatar-based setting," he says. "In addition to that we're working towards making the world more interactive by adding more jobs and so on. One of our weaknesses currently is the lack of ability for our players to earn coins through game play which we're looking to address."

He continues: "We publish new content every week and run several events per month. Just to give you an idea then we have music artists that appear in the game, we've got a venue where we stage them playing. They also come in to talk to their fans in their avatar form. We also regularly introduce real world brands into the world such as Bloomingdales, Nike, Apple Music, Garage and others. Our players love having the real world brands in there."
With a new studio and a high profile name in the board room, Lockwood is now looking to accelerate significantly and is on the hunt for a new team. One that it hopes to attract with its strong company culture and a certain profit-sharing scheme.
"Lockwood offers an incredible environment for people to develop their skills and knowledge," explains CTO Ed Morely. "Avakin is a live product with a large user base to experiment with. We release content weekly and builds every two to four weeks, so the feedback loop from the development of a feature to end users and back to the team again is probably running 20 times faster than for somebody working on boxed console games. Frankly, at times it has been astounding how much even experienced team members have progressed their knowledge and understanding of game development once they get into this loop."
Mark Tully, principle network engineer, concurs and adds that the rapid turnaround of features has proven extremely rewarding: "The short release cycles mean that new ideas can go from design to shipping in weeks, meaning that you always know that what you're working on is both valuable and relevant. The combination of varied challenges and a short implementation to feedback cycle makes Lockwood an incredibly rewarding place to work."
As suggested above, a part of making Lockwood a rewarding place to work has been its profit-sharing scheme. This has proven to be one of the most appealing aspects of the studio. Indeed, Bjornsson says the success of the game may prove life-changing to those working on it.

"We wanted our team to benefit very directly in the success of what is essentially their hard work and ingenuity," he says. "At the end of the day it's going to be our team that will make it happen so it's just fair, to be honest, that we'd share the upside with them.
"It's an opportunity that is there because of the amount of organic downloads we've got from the start, which are steadily growing and the sheer scale of mobile in general. It's also a very unique setup in that there is such a direct relationship with what the team does in the day and our earnings and our users experience. There's no publisher or middle layer to mess it up.
"So what we did was to introduce a profit sharing scheme where we split 50% of the increase in quarterly profits with the team. Last quarter the bonus for the team was £140,000 and it's growing fast. We've just broken the $1 million revenue month and recently we also broke into the top 100 in the US on iOS without featuring or paid user acquisition. We've not received any investment or anything and started off not knowing mobile at all so it's been an incredible ride. We sometimes laugh about it that if we knew then what we know now about mobile we may not have done it.
"Last quarter the bonus for the team was £140,000 and it's growing fast"
"I'll leave it to you to calculate the average bonus potential per employee, but the market certainly has the capacity for these to accumulate to life changing numbers, retire even. Why not?"
Morley adds: "The scheme has not only focused the whole team on making the best game and best technology possible but has also had the side effect of ensuring it is in every team members interest to progress the product. This has eliminated much of the politics and empire building that can often drag team morale down in traditional game companies."
And senior software engineer Tom Carver-Smith agrees: "The bonus scheme really makes you invested in the product and always wanting to improve all aspects of the game."
The result of the scheme has brought everyone together, explains Bjornsson, in a way far that has been deeper than the company has expected.
"We also put a huge emphasis on hiring people we think are simply nice people, as simple as that may sound," he concludes. "We're also very interested in individuals who have a bit of an entrepreneurial outlook on life. People who create opportunities and think about the bigger picture."
For more on the jobs available at Lockwood, click here.