Unity to help devs with discoverability
Unite Boston 2015 sees launch of Made With Unity spotlight program, introduction of in-app purchase analytics tools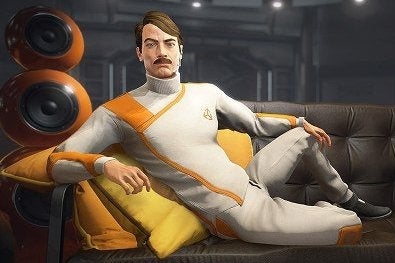 During the Unite Boston 2015 keynote address today, Unity CEO John Riccitiello said two of the company's guiding principles are to solve hard problems and to help developers succeed. To that end, Unity used the keynote to introduce its new Made With Unity program, which the company hopes will shine a spotlight on the developers using its tools and give them a chance to get their games in front of the widest audiences possible.
The first stage of the program is a website intended to provide "directors commentary for games," letting developers share the stories behind their games. Currently the site features a Unity staff-penned "What We're Playing" round up, links to existing coverage of Unity games, as well as original features from the developers of games like Lara Croft GO, Cuphead, and Kôna.
Beyond the Made With Unity push, the keynote also featured technical talks showcasing new features of Unity Cloud Build, including the fact that all Cloud builod features will now be available in Unity personal edition for free, and updates to the engine's tools for VR, AR, dedicated 2D games, and real-time global illumination. Finally, Unity Analytics manager John Cheng detailed an upcoming suite of tools designed for developers building in-app purchases into their games, like a unified interface for multistore IAP, universal reporting, and inventory management. The full keynote is viewable in the video below.
The Keynote was wrapped up with a presentation from Blizzard legend Rob Pardo on the importance of multiplayer aspects to games, the social cohesion they bring and the connections they help forge. Pardo has been working as something of a portable design consultant for Unity for the past few months, conducting a developer tour to meet Unity communities around the world and offer them some of his accumulated experience.
Don't worry if you missed the 90 minute keynote, the whole thing can be watched in the video window below.
"GamesIndustry.biz is attending Unite Boston 2015 as a guest of the organiser. As a part of that arrangement, travel and accommodation costs for attendance have been covered by the show organisers."