Unity 2021 LTS: "We've focused on really looking after creators"
Unity's SVP and GM of Core Unity & Cloud details what the latest default version of Unity brings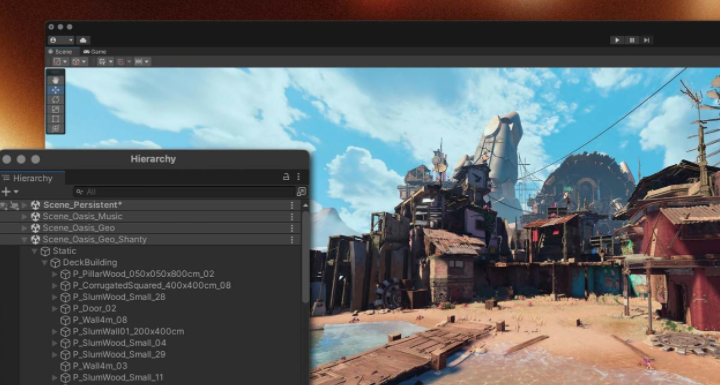 The arrival of Unity's annual LTS release version has become something of a tradition on the game development calendar, marking and cementing the engine's evolution over the previous year.
With LTS 2021 having just gone live, it's an opportunity to look at not just the feature set, but what this latest realisation of the engine means for developers more broadly.
For some time now, game makers that use Unity have been able to pick one of two editions of the engine. The Tech Stream release version provides early access to new and innovative features that Unity has only recently made available. That means an opportunity to explore cutting edge and unproven elements, making Tech Stream ideal for prototyping, pre-production and discovery, or getting ready to fully understand best practice when embracing the next LTS edition.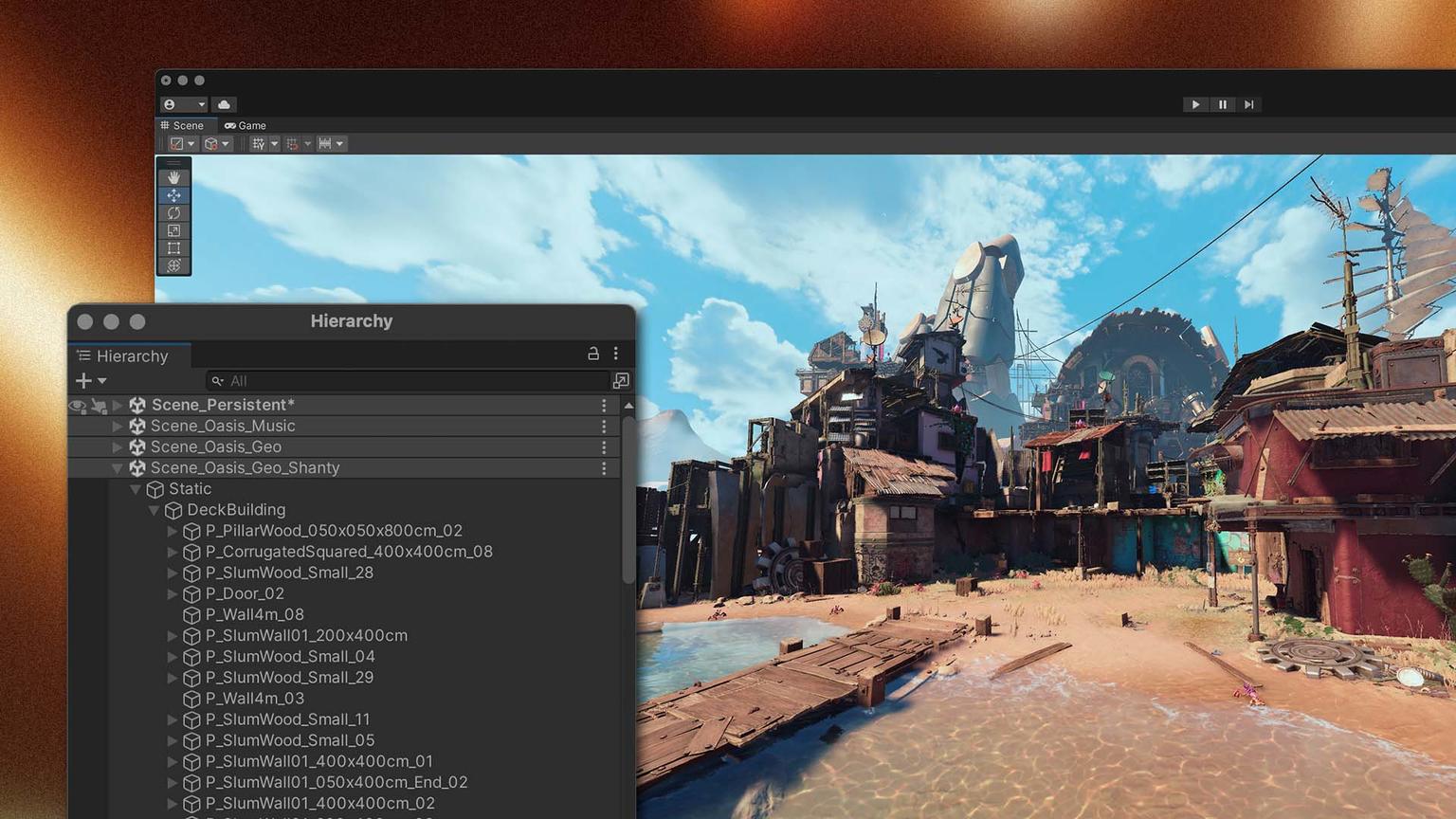 LTS, meanwhile, puts stability and support at the forefront, having rolled up features that have been refined via their presence over the previous year in Tech Stream. LTS can be seen as the default version of Unity and is almost always the best option for full production, maintaining live games and even the likes of game jams, where the focus is on productivity and efficiency over exploring technology.
"What LTS really means is, of course, 'long term support'. That's what we're providing. It's the ability for somebody to rely on us with that version of Unity," explains Ralph Hauwert, SVP and GM of Core Unity & Cloud. "LTS comes after we've been working with the community and creatives to make sure that everything in Tech Stream is rock solid. And the moment that we release a new version of LTS is also the moment that we make our commitment to the community. That's when we cement their ability to be creative and productive with our tools, and to get that support and stability."
The newly debuted Unity 2021 LTS certainly introduces a wealth of features and refinements, the full list of which is detailed in the engine's documentation and related materials. The most significant improvements come across the likes of workflows, rendering capabilities and platform support.
"Look at the release notes for this version of LTS and you can see it's actually jam packed with so many improvements," Hauwert says. "If you look across those improvements, you'll see that we've focused on really looking after creators, and looking at how we can help them be more successful. The changes we've made to workflows are deeply important there. We know that flow follows from a good workflow. That feeling when you really get into your work and start hitting that quality at speed; that really comes from a tool or engine's workflow, so we've put a lot of effort in there."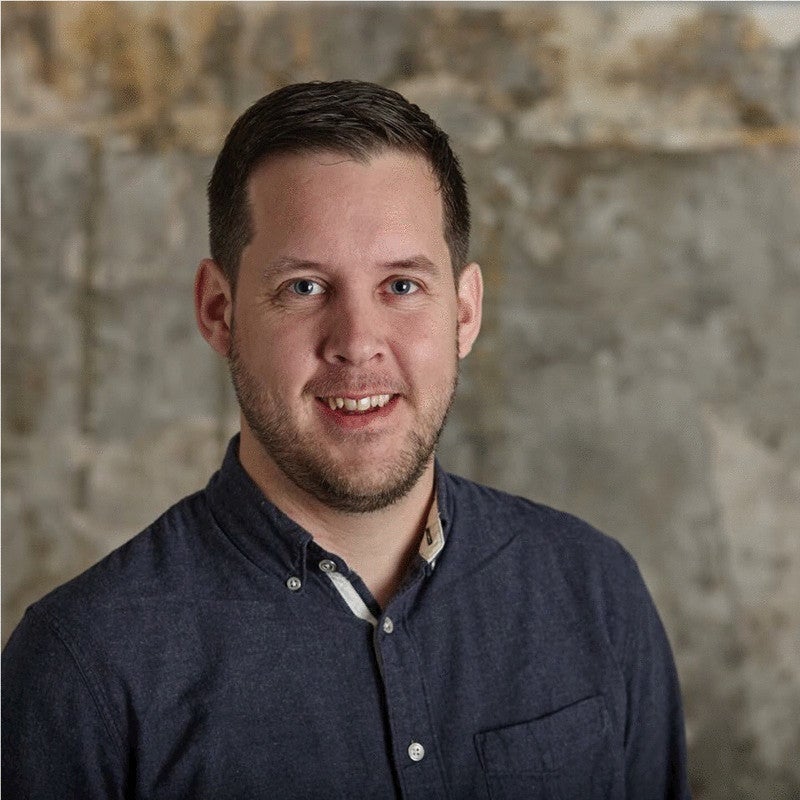 Those improvements to Unity 2021 LTS concentrate on offering more welcoming, tailored workflows for every kind of user and role, letting developers from all kinds of disciplines and backgrounds build content efficiently and with polish.
"A really exciting development is the introduction of visual scripting to LTS," states a clearly enthused Hauwert. "That allows an ability to build interactivity very differently, and do so in a visual way, so it's something creators who don't know how to code can really do, and really do at quality. And those improvements, where we're making workflows that are more welcoming where people can use nodes and graphs and so on... they still absolutely have to ensure quality, and we've really focused on that."
Unity 2021 LTS' workflow updates also include better support for managing 2D assets, as well as improvements to Terrain Tools, VFX Graph, Shader Graph and Cinemachine. Meanwhile, the core Editor has undergone several useability enhancements, while the testing tools Unity provides have been substantially bolstered.
"Look at the release notes and you can see it's actually jam packed with so many improvements"
"Another improvement I really love is that in 2021 LTS we now have feature sets for our packages. That makes it super easy for users of any experience level to discover and pick what pieces they need to be able to put a particular creation together. And it's super nice to be able to actually pick out that set of things that you need for your game to be built. Now, given the diversity of different types of experience and content makers, this can really work well for somebody just starting out, and yet it's great for those experienced teams making something really ambitious, because it can speed up making prototypes and so on."
To a significant degree, that extends the spirit of 'democratising game development'; a concept that was so defining of the engine in its early years. 2021 LTS also continues Unity's longstanding commitment to letting users deploy to multiple formats without having to significantly rework a game on a platform-by-platform basis. And in the engine's 2021 LTS, you'll find refined, modernised support for platforms like PlayStation 5, Xbox Series X and S consoles, ChromeOS and MacOS, mobile, and even the likes of OpenXR and Oculus.
Elsewhere, Unity's graphical abilities have been given a noteworthy boost, with a view to making a wider spectrum of production more visually rich, detailed or believable. Unity's already well-established Universal Render Pipeline has been further optimised for maximum platform reach, with upgrades for Point Light shadows, Lens Flares and decals. Additionally, the High Definition Render Pipeline has enjoyed its own suite of modifications, introducing improvements to the likes of Volumetric Clouds and Static Shadow Casting systems, empowering users to craft considerably more realistic cloud definition.
The features listed here are absolutely some of the more defining of the 2021 LTS release version of Unity, but there is a bounty more.
For Hauwert, the collective improvements better serve an industry and creative practice that is increasingly defined by increases in breadth. Now there are more types of game, studio, platform and player.
"I love that there's now such a wide variety of creators increasingly being able to make so many distinct things, including a lot of ideas and concepts that nobody could have imagined before. And that those games are increasingly reaching so many more audiences, including ones that didn't exist in the past. Then there's all these things from games that are increasingly shaping the other sectors Unity serves. And I think that that's the core of our effort here: We're giving more creators more ways to make more great games. That's what this is about; empowering creativity and creators in all those different forms."